By:

Glaminati Media

| Updated:

06/12/2019
Lime Green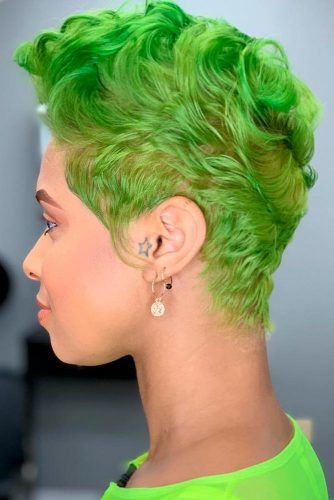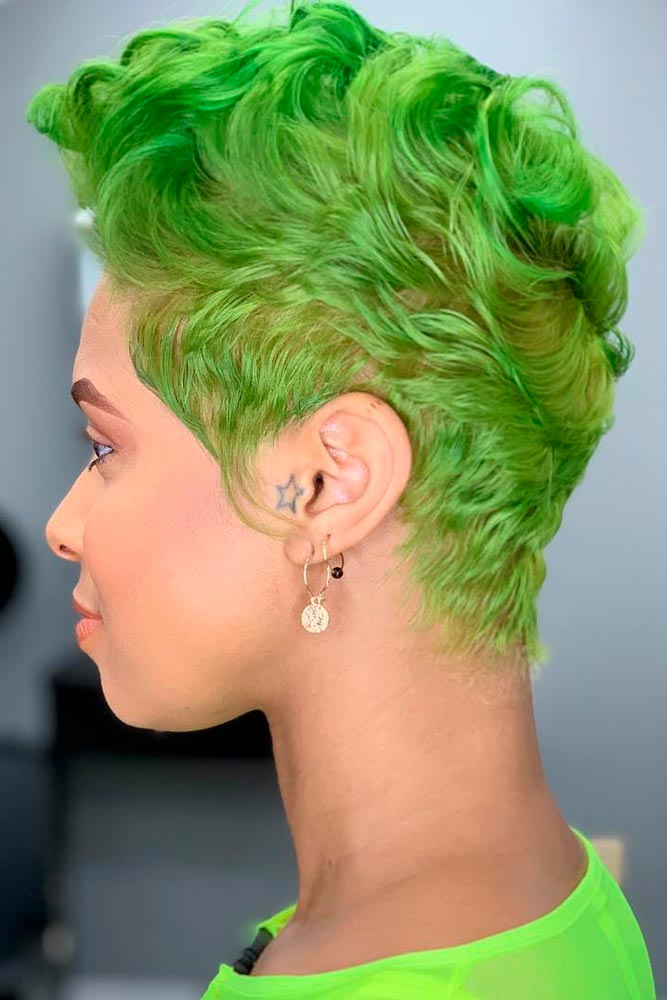 For daring and fashion forward girls, the lime green hair color is a sure bet. Only looking at it makes your mouth water. Can you imagine how satisfying it is to flaunt such a juicy shade?
Source: patrice_bowie via Instagram

Pastel Green Hair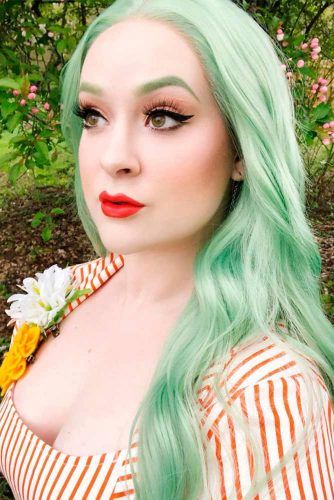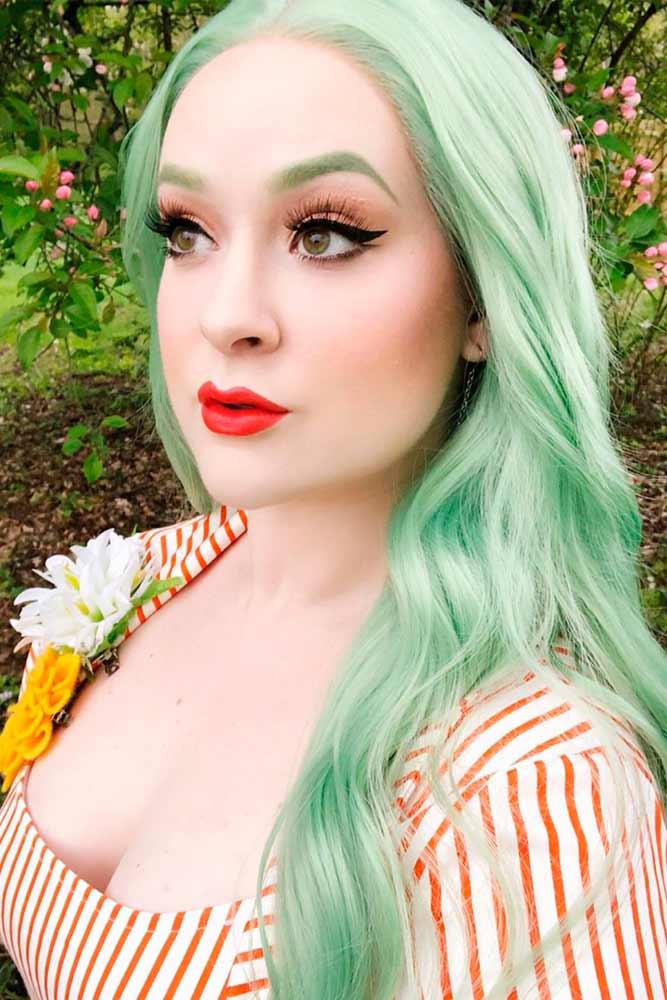 Surprisingly or not, but you'll find the pastel green hair color extremely suitable for any season. It perfectly matches the frosty winter and gloomy fall fitting into their chilly mood. Yet, it echoes nature awakening in blooming spring and refreshes as a tall glass of ice cold water on a scorching summer day.
Source: misskmichael via Instagram

Bright Green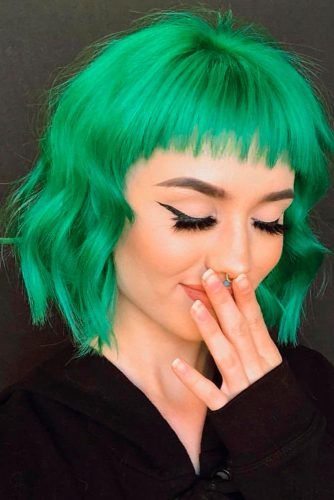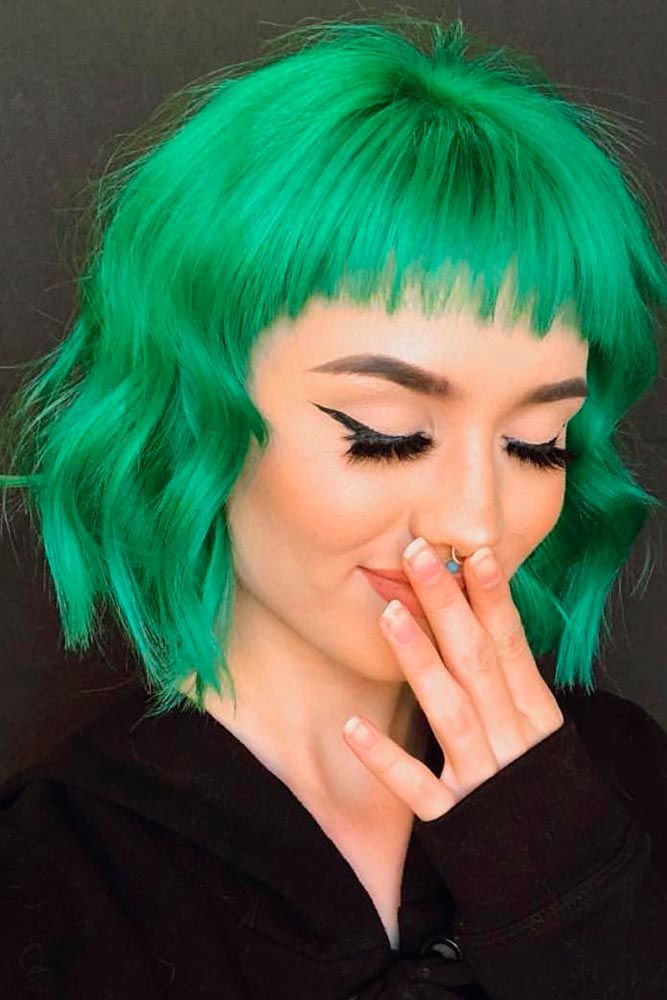 Although it's so vivid and bold, this bright green hair color never crosses the border to become kitsch. A piecey choppy fringe and blunt bob styled in relaxed waves add to this crispy color.
Source: foxxy.locksy via Instagram

Forest Green Hair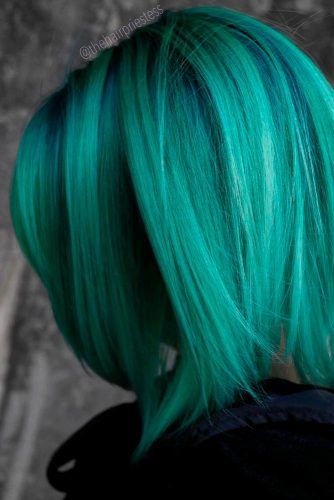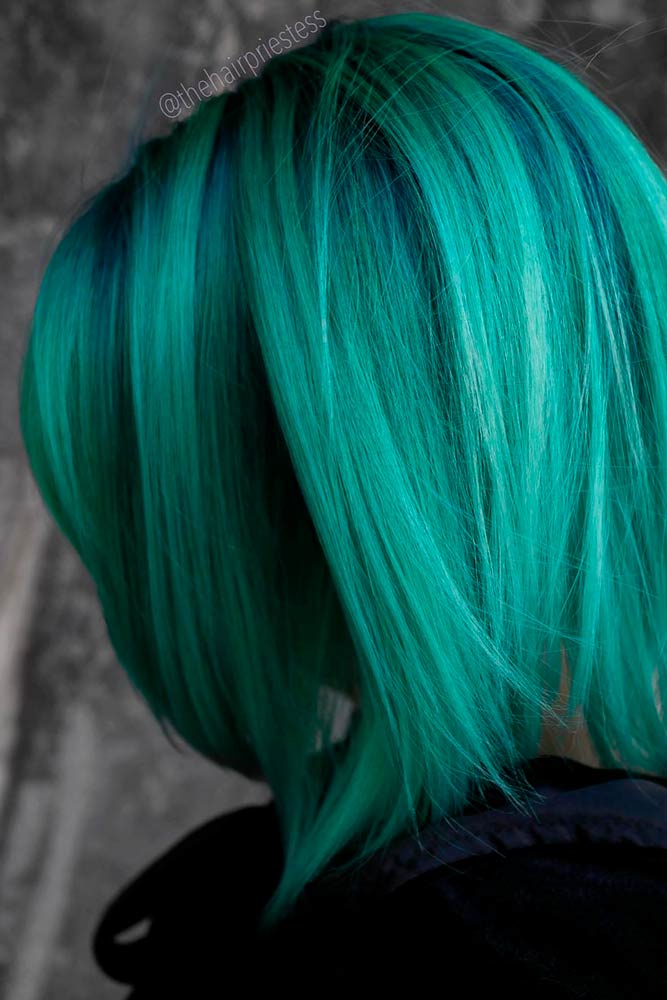 Do you know what a forest looks like when the tree trunks are covered with moss so that it seems that even the air is green? Although being damp and swampy, the ambiance that prevails there is calming and meditative. And this forest green hair color ideally conveys the atmosphere.
Source: thehairpriestess via Instagram

Dark Green With Bright Highlights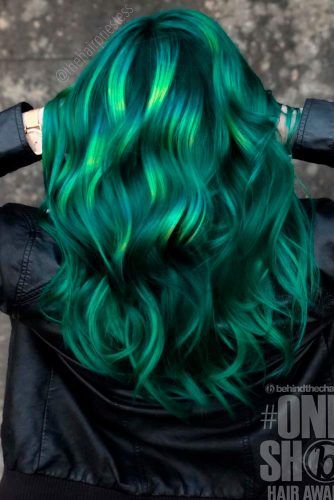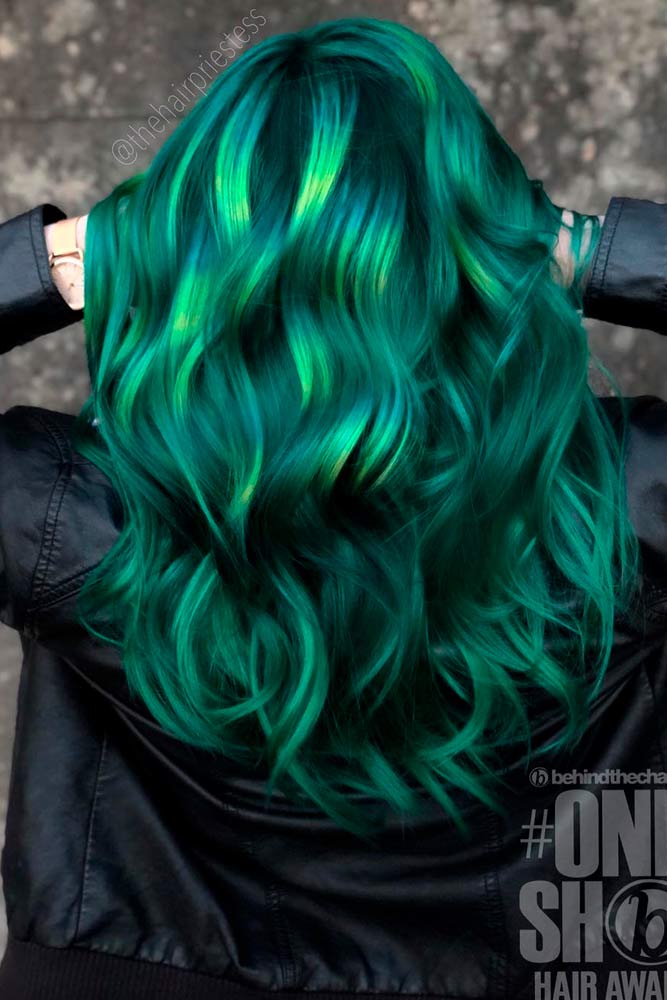 If you want to play around with different shades of green, you're so welcome to do so. When painting bright lime highlights in dark green hair, you achieve a so-called shimmering ribbon effect, which adds dynamics and movement to your hair color.
Source: thehairpriestess via Instagram