By:

Glaminati Media

| Updated:

03/11/2019
Graduation Cakes For Girls
White And Gold Graduation Cake For Girl
Source: tiramisubakery via Instagram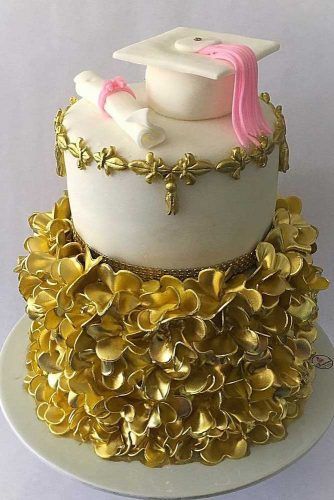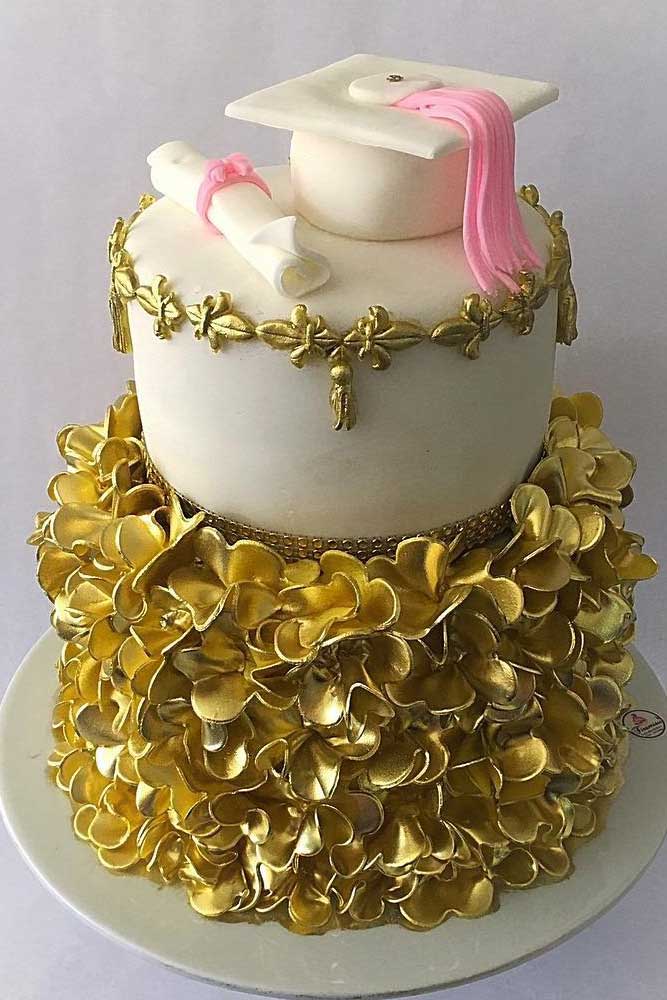 The truth is that there are many graduation cakes ideas; however every girl is special and such must be the cake for her graduation. What is more, it is supposed to be not only delicious but also gorgeous looking. If that is precisely what you are looking for, then this beautiful gold and white cake may help you end your search with a fitting idea at hand.
Black And Pink Graduation Cake With Floral Decorations
Source: deilseperu via Instagram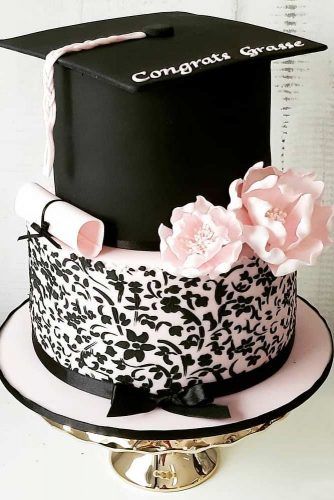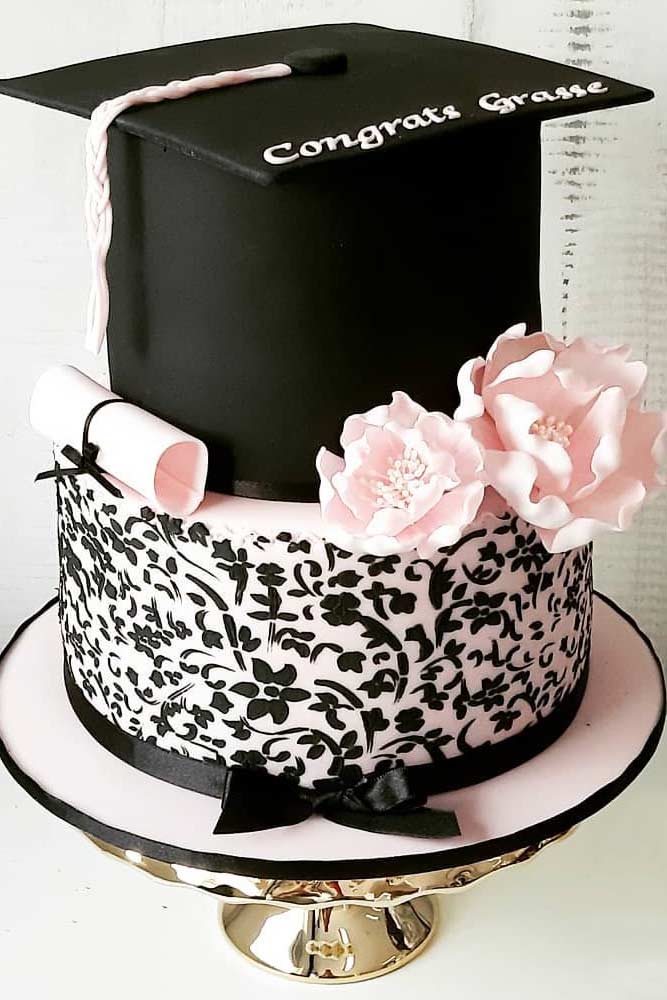 There are more reserved graduation cakes for girls and this black, and pink one is the best proof to the point. However, the fact that it is a little more reserved does not mean that it is any less fabulous looking. Sweet pastel flowers and graduation cap make a perfect match together. Besides, you can easily personalize such a cake with a written congratulation on it. Don't you agree?
Two Tiers Black And Gold Grad Cake
Source: pasticceria_ via Instagram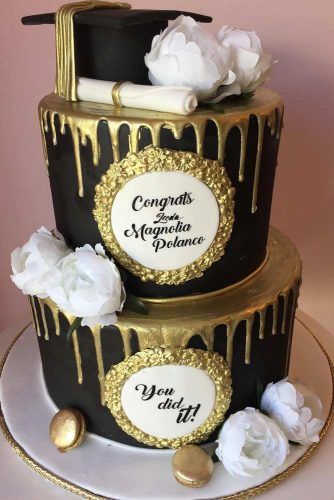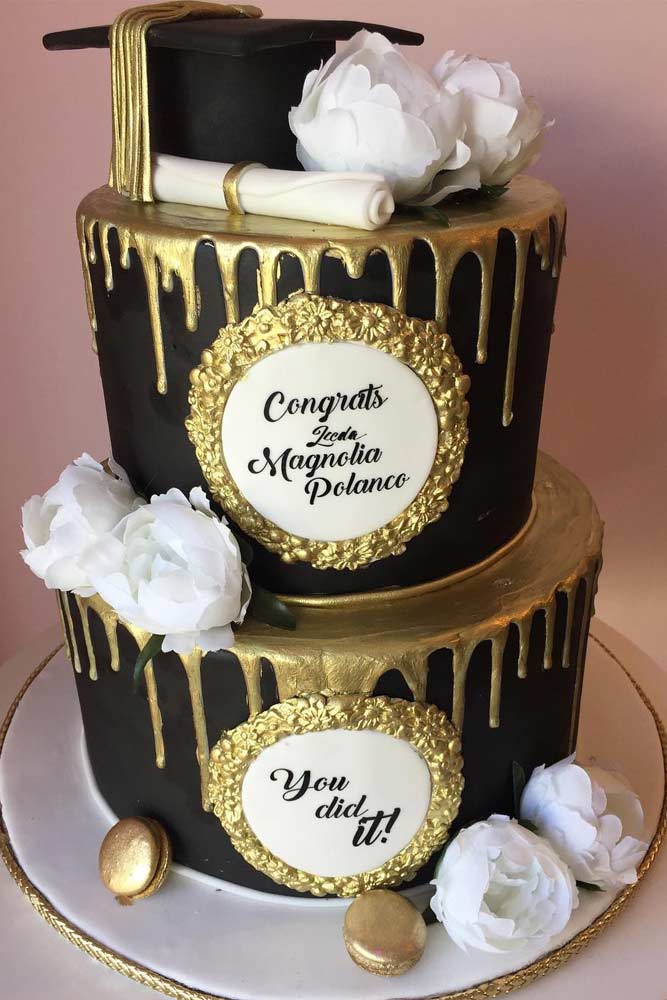 If you wish to take your graduation party to the next level you need to start with an unforgettable cake. When it comes to black and gold graduation cakes this one is truly a masterpiece. Everything seems perfect about it. Starting with the color combination and design. Besides, two tiers it comes in will ensure that everyone will grab a bite of this miraculous cake.
Rectangle Tall Cake With Fresh Flowers And Gold Leaf
Source: valentinasweets via Instagram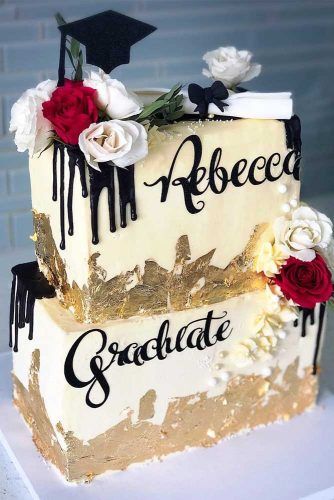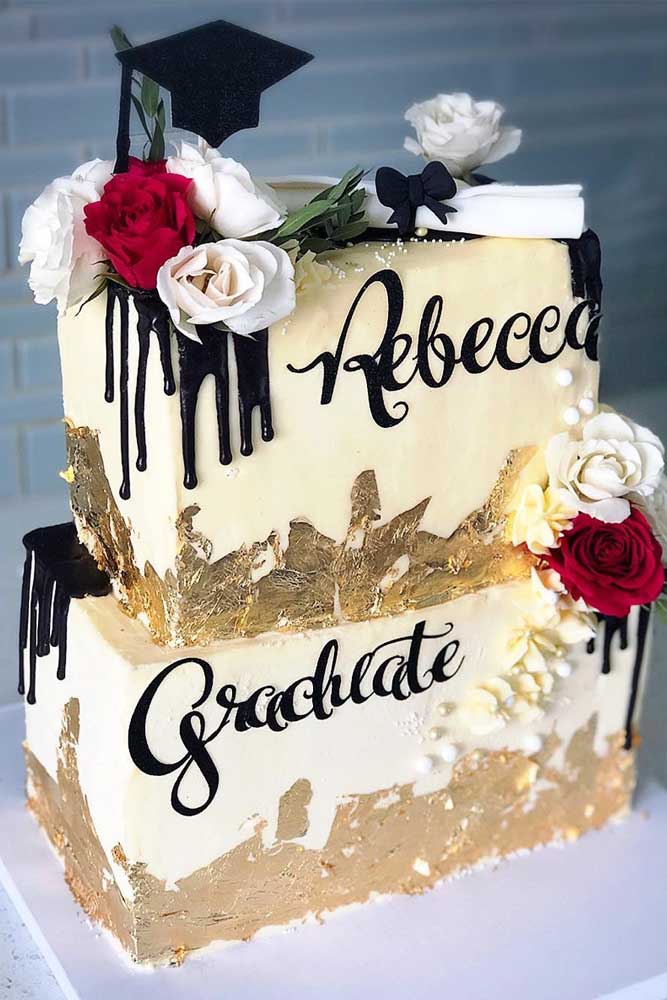 There are people who wish to have everything uniquely designed according to their wishes. In case you are one of them, we have a perfect idea in mind, and we are willing to share it. The thing is that if usual round cakes are too dull for you – why not give a try to a rectangular one? Besides, you can elegantly decorate the cake with fresh flowers instead of artificial ones. With an approach like that, you will make sure that your cake is one of the best unique graduation cakes anyone has ever seen!
Pink Graduation Cake Design
Source: cakeandco__ via Instagram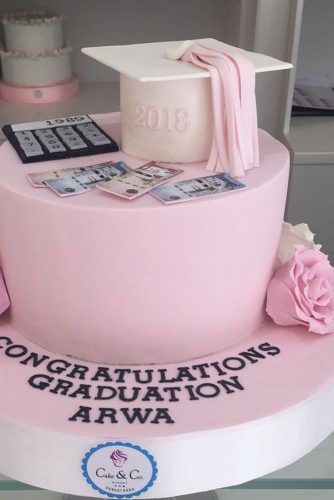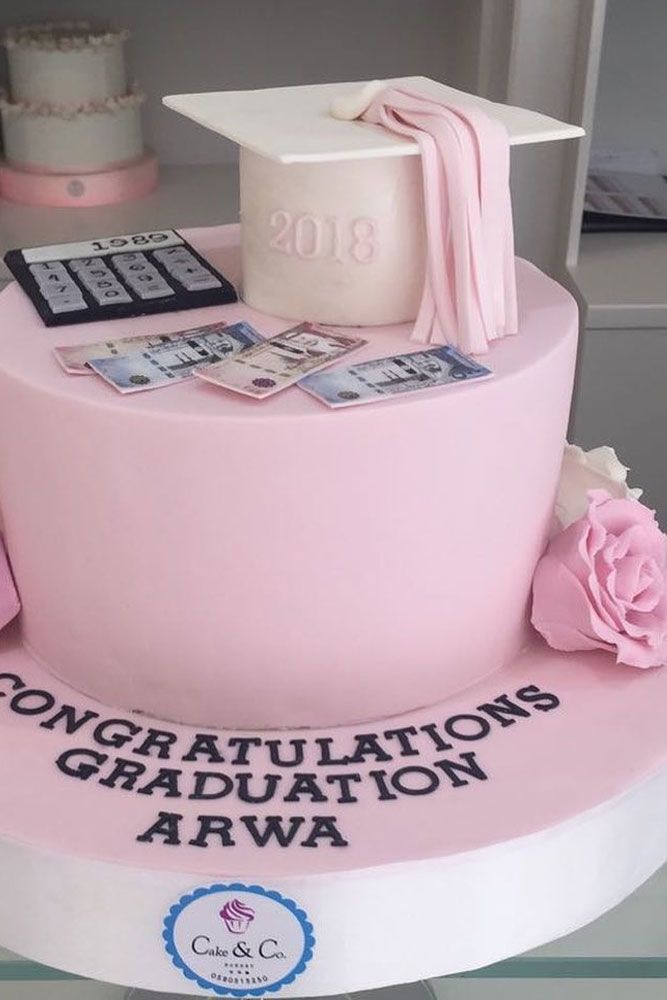 It will not surprise anyone if we say that a perfectly girly cake comes in pink hues. You do not need to take the design over the edge to make your cake look gentle and sweet. Just a couple of suitable decorative elements and a pastel pink coloring will do everything necessary to make your party cake stand out.
Funny Pink Cake Design With Edible Bitmoji For Girl
Source: yumzee_cakes_sohar via Instagram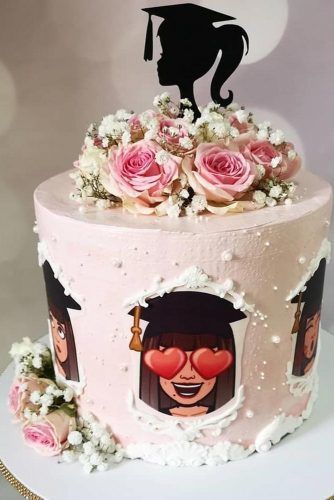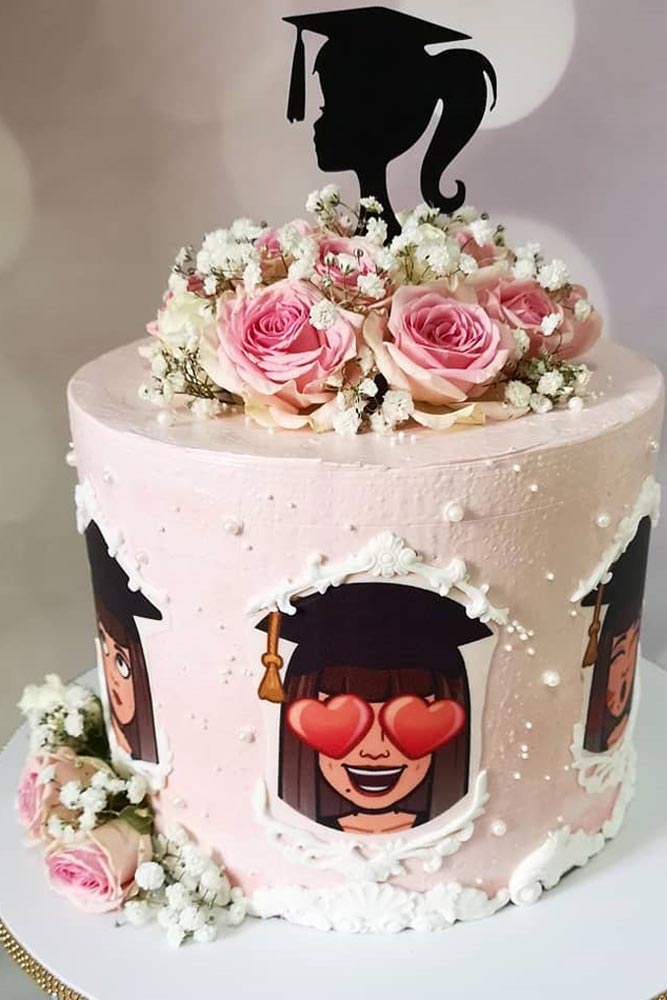 It would be inappropriate to forget the time we live in when it comes to graduation. The thing is that the era of technology, social media and emoji has taken its toll even over graduation cakes. That is why if you are searching for funny graduation cakes this pink one may be just it. It needs to be pointed out that it is perfectly edible and this fact makes it even more appealing, doesn't it?