By:

Glaminati Media

| Updated:

12/28/2018
Eye Makeup Ideas With Gold Glitter
Source: kurlykaya via Instagram, makeupbyhertta via Instagram, alexandra_anele via Instagram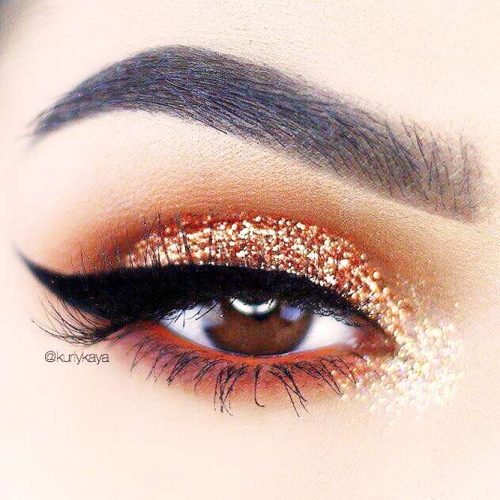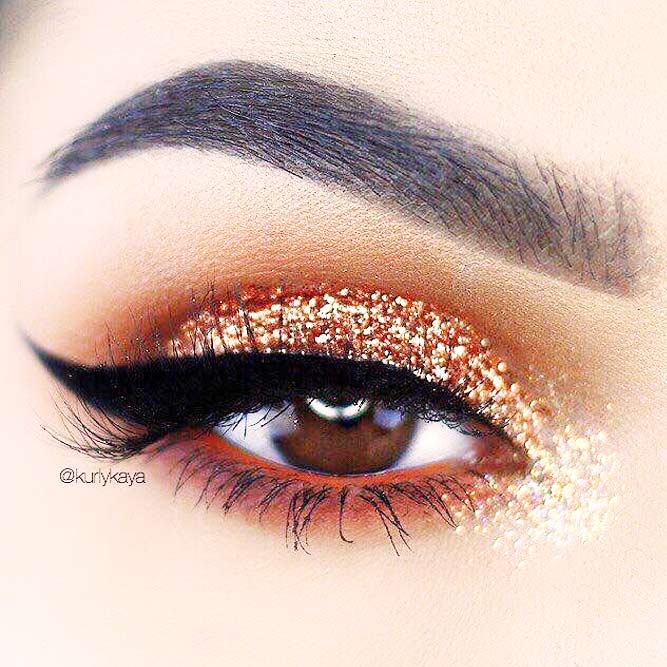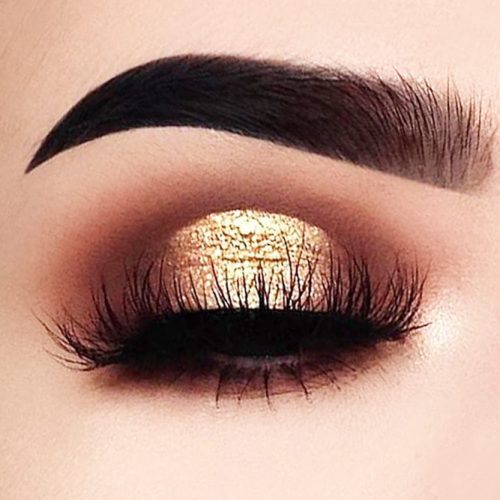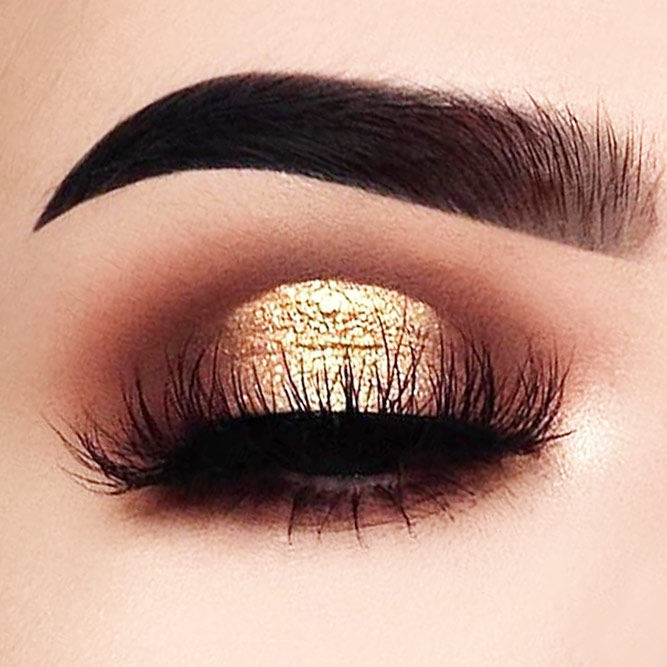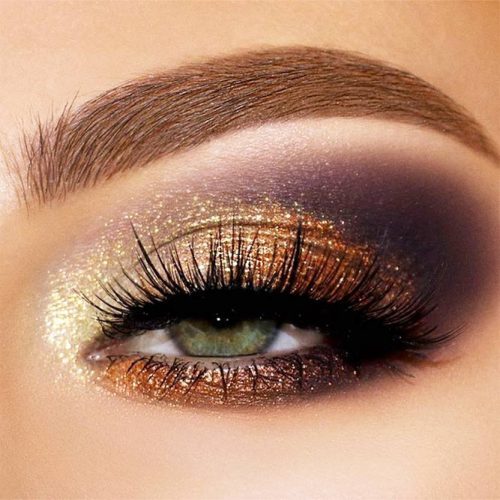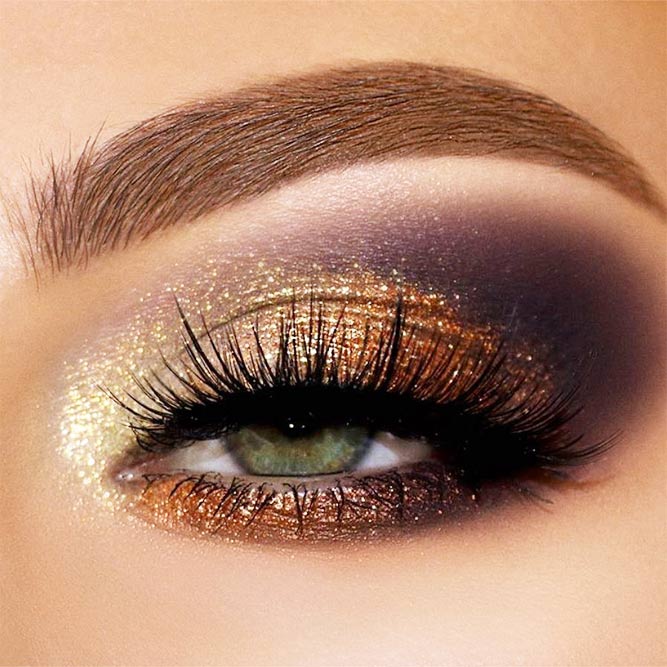 First, let's discuss how to apply gold glitter makeup to your eyes.
Apply eyeshadow primer to the eyelids and make sure it covers all corners. The primer will reduce extra oil and ensure that the glitter stays on. Dust some transparent loose powder under the eyes to avoid any stuck glitter pieces. This powder should be wiped away after you finish the glitter application.
Apply cream eyeshadow to your eyelids. Pick a shade you prefer. The cream can help hold the glitter.
Dip the eyeshadow brush into water, then paper-towel-dry it till it is a bit damp.
Source: melissasamways via Instagram, meliysabel via Instagram, beautybybaran via Instagram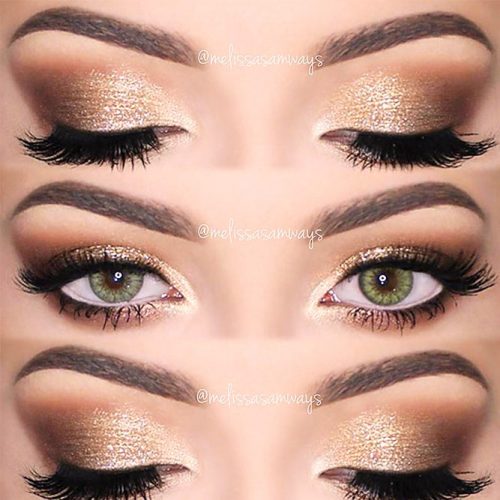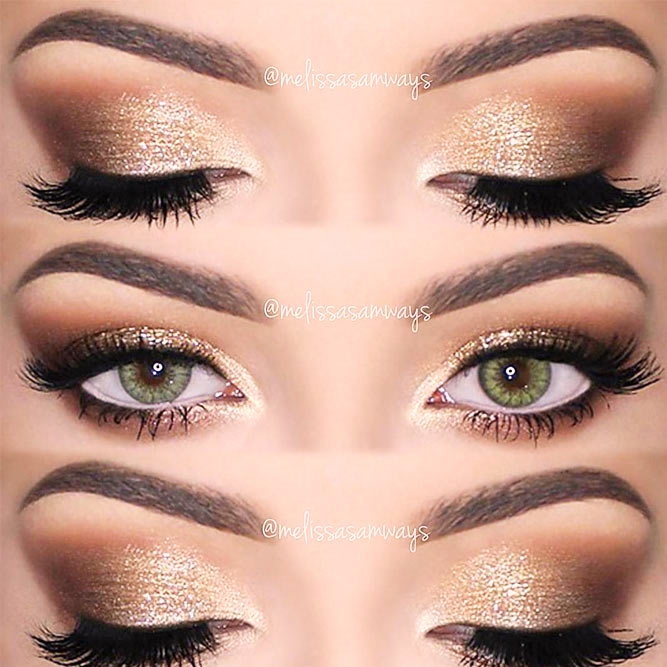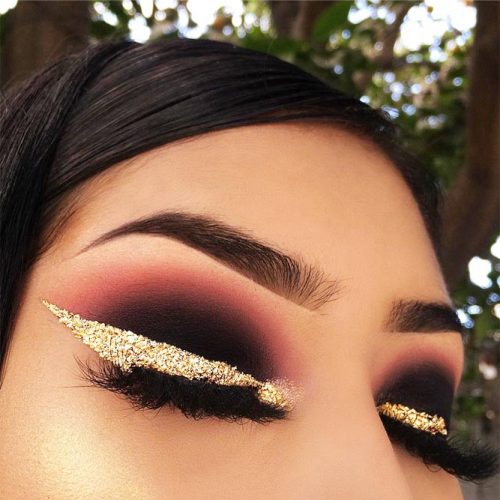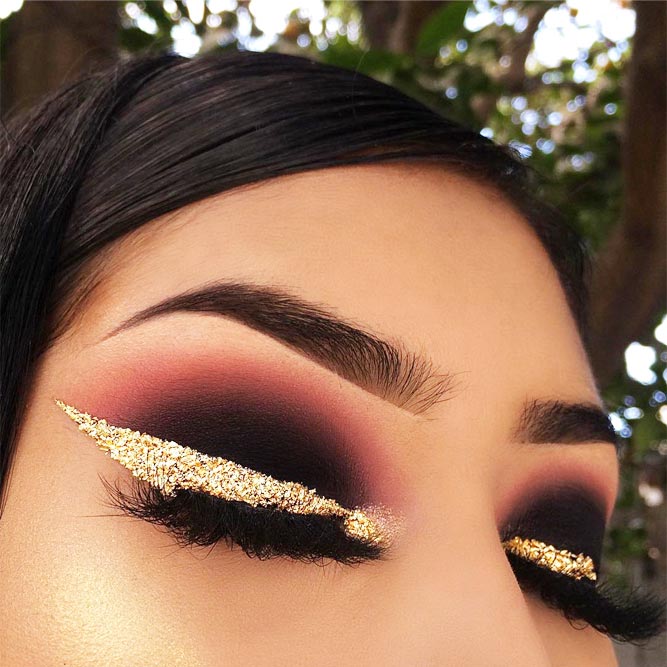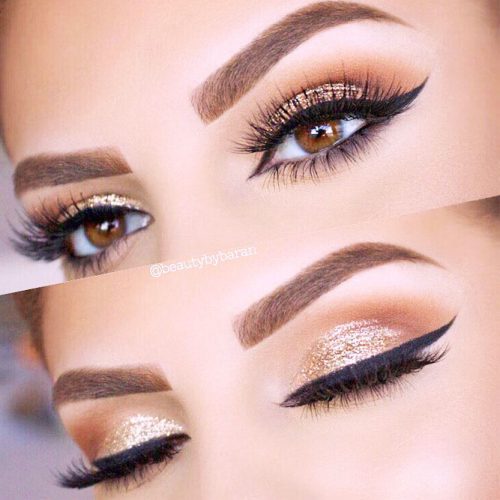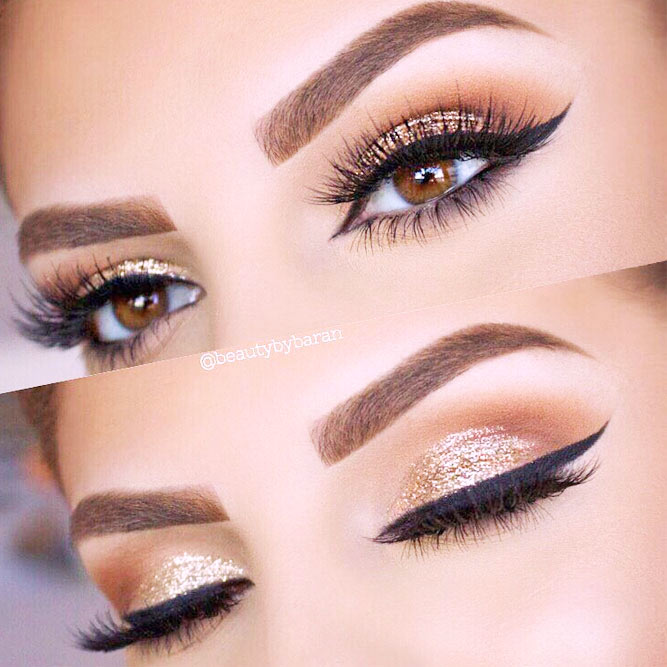 Holding some tissue under your eye, apply the glitter eyeshadow to the lid. Press the brush gently. When all glitter pieces are set, remove the excess glitter from your eyelashes. Just blink fast, touching a tissue with your eyelashes.
Fan the face with some paper. Remove that tissue from under your eyes. Several cotton swabs dipped into makeup remover will help get rid of fallen glitter. Voila!
And in general, whenever removing the glitter from anywhere, it is advisable to use oil-based remover.