By:

Glaminati Media

| Updated:

02/06/2019
Rustic Bathroom Decor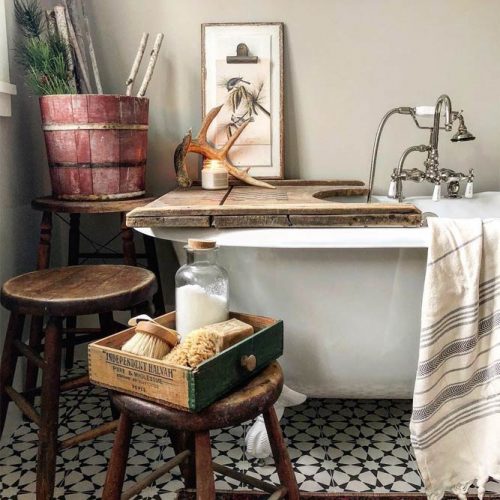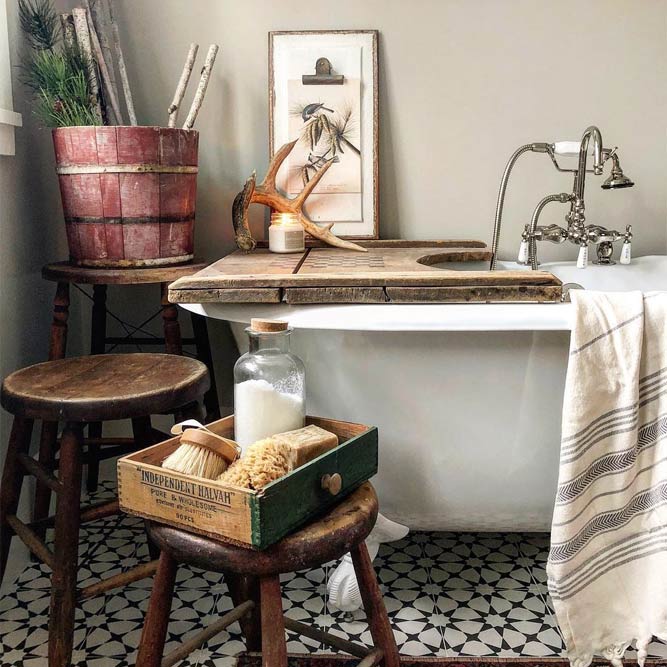 Rustic décor ideas are viral these days, and such an essential room in your house as bathroom can't be left out. That is why if you consider yourself a fan of rustic decoration introduced into the bathroom then this is precisely the set of ideas you need!
Wood Shelves Design For Bathroom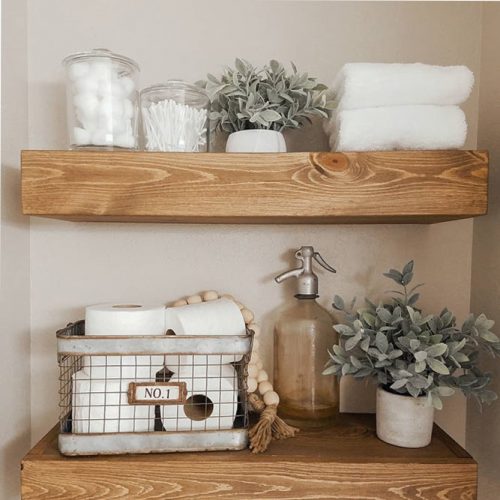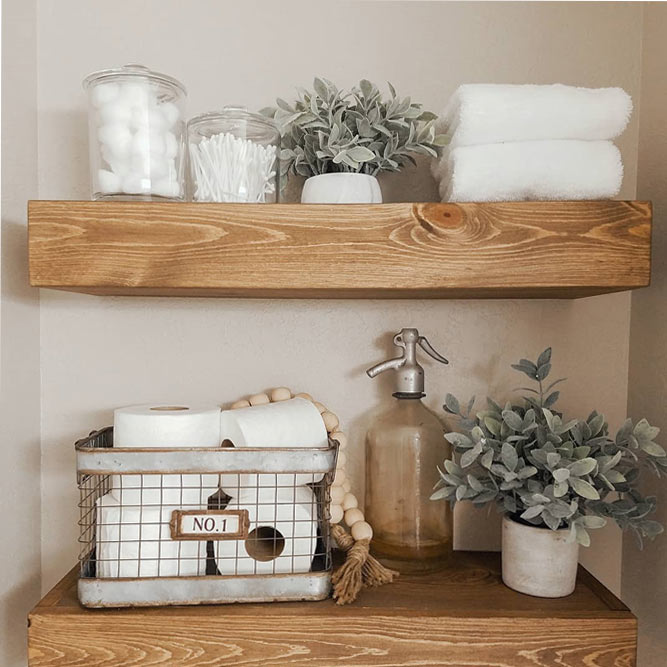 It is not the secret for anyone that very often the bathroom is the smallest room of all. That is why you need to use up all the available space practically. By adding some rustic wooden shelves to your bathroom, you will kill two birds with one stone since you will preserve the style and will have necessary room for all the utilities stored.
Vintage Bathroom Design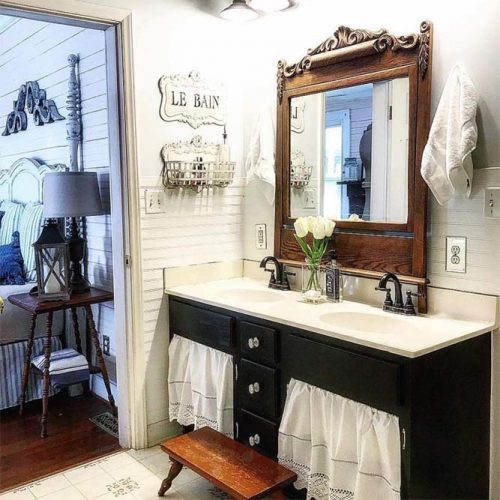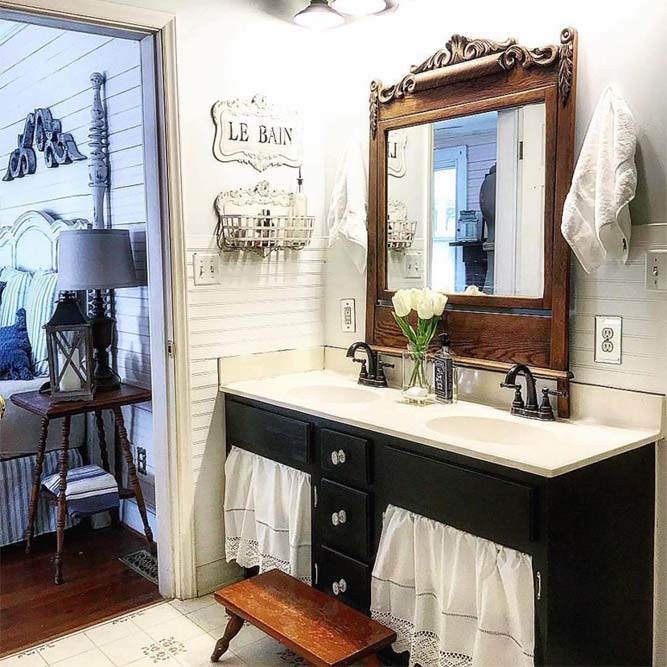 It is easy to grant your bathroom vintage touch. All you need is an old sign, a vintage mirror and curtains hung on the cabinet!
Laundry Design In Modern Style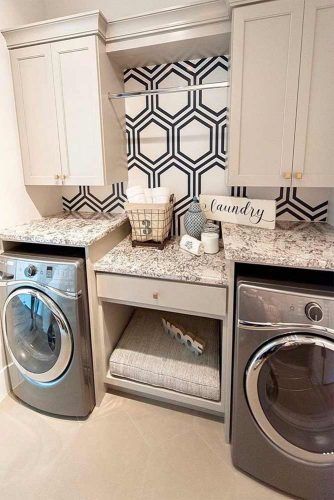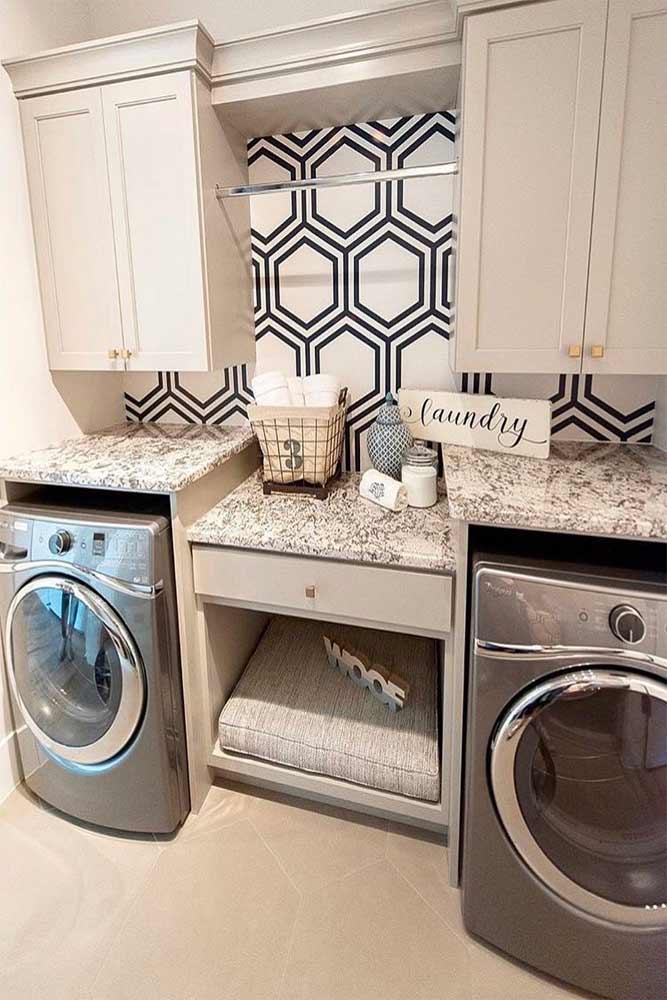 Modern style laundry needs to be not only practical but also trendy looking. Since the minimalist and calm hues are all the rage these days, you can combine the two to succeed with a neat and elegant laundry room.
Laundry Design In Blue Color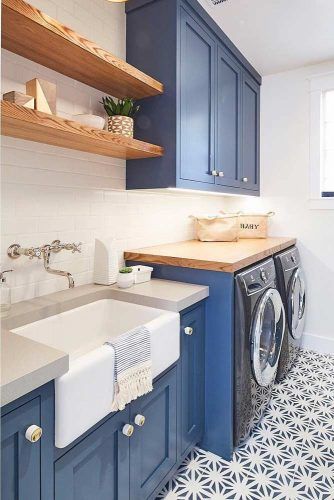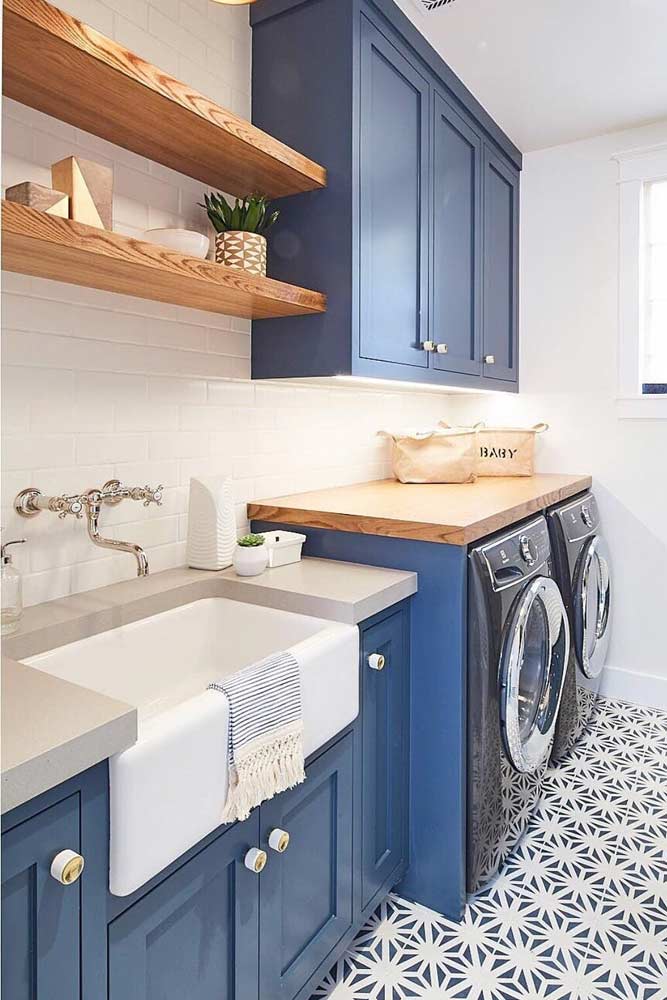 The fact that it is a mere laundry room does not mean that it should lack some brightness. The thing is that even a laundry room should look appealing and stylish and the addition of blue hues will help you complete this task.
Storage Space Organization In Laundry Room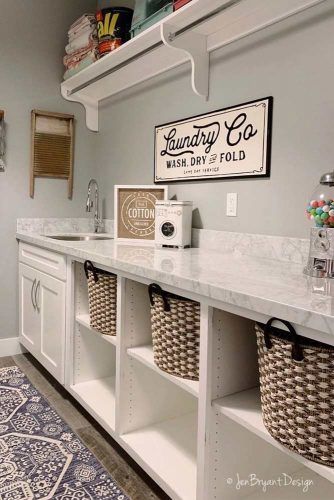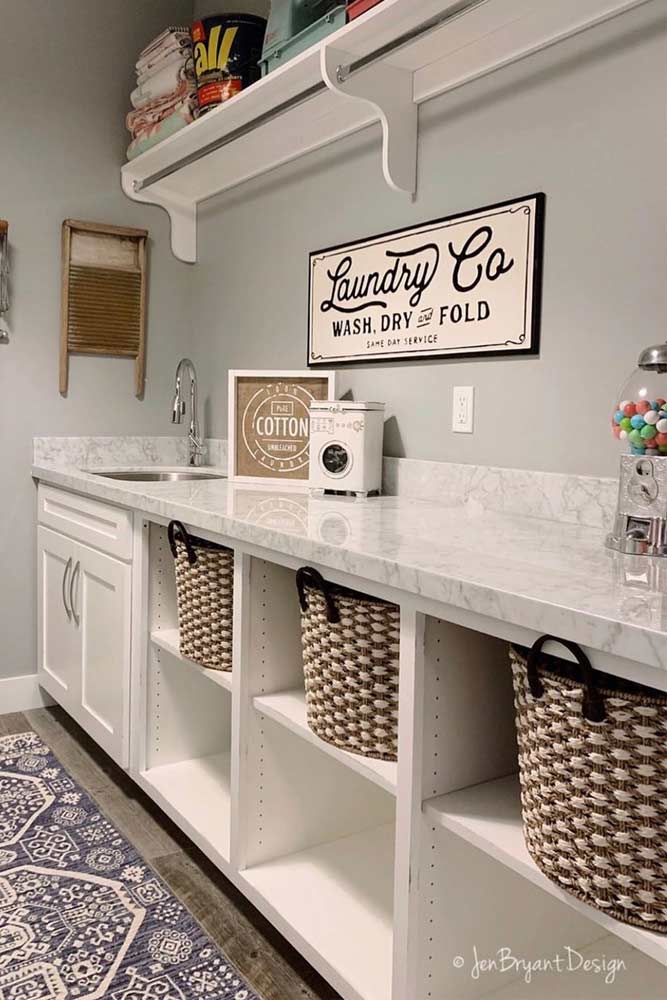 It is not a secret to anyone that proper organization is the key to success. That is why you shouldn't leave any room in your house out, especially the laundry. Make sure that there are enough shelves and baskets to keep all of your belongings in order.