By:

Glaminati Media

| Updated:

02/28/2019
Black Leather Skirt And Denim Jacket
Source: lovelennyy via Instagram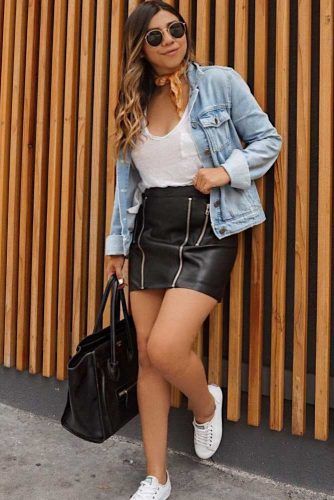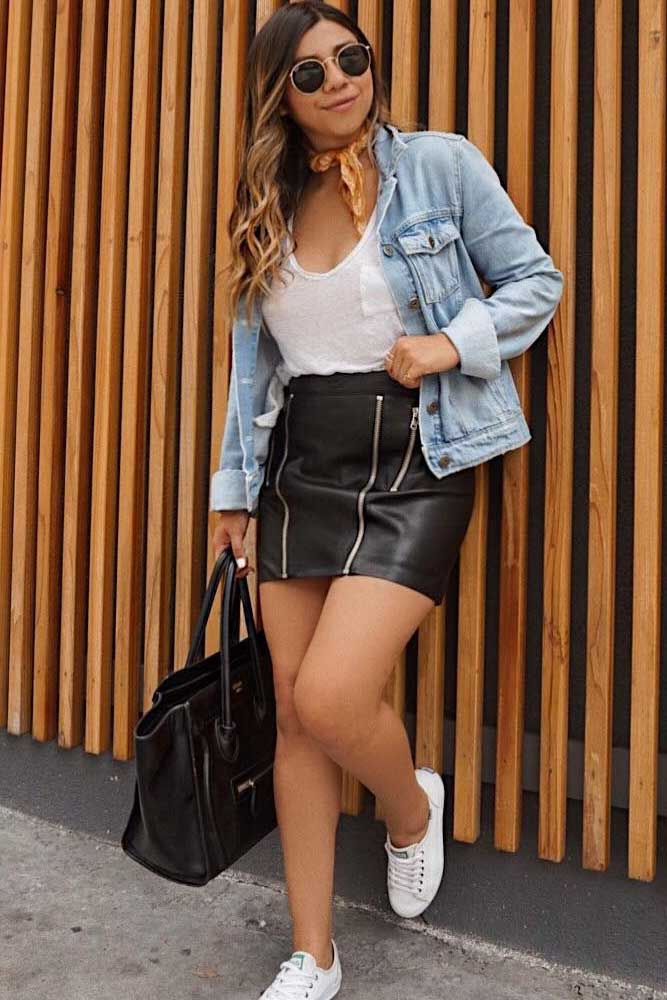 To tell you the truth a leather skirt is as universal as the jacket. This brings us to the conclusion that matching these two items together is a lovely idea. You can wear a simple white t-shirt underneath to complete the look. As you can see, the result is astonishing!
Long Skirt And Denim Jacket
Source: raissagerona via Instagram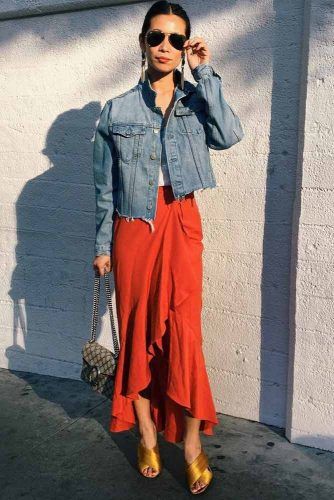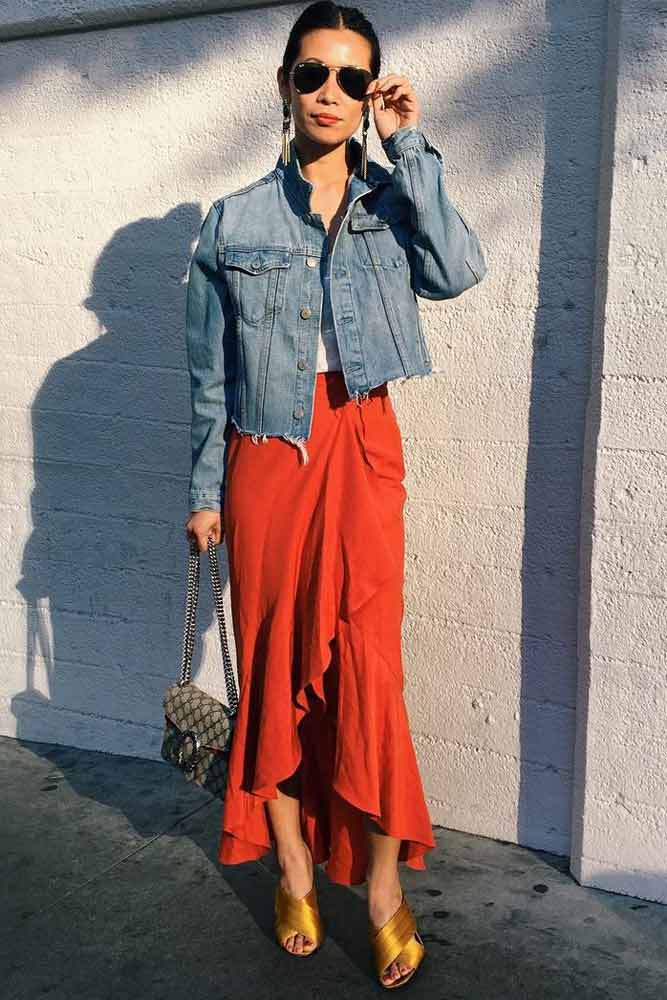 The truth is that when it comes to a long skirt, we rarely think of a denim jacket as a matching item. However, you need to brood on the idea for a while since, in fact, the two matches each other. The thing is that no matter the length or color of the skirt the jacket has the ability to enhance the look and take it to the whole new level of stylish.
Floral Dress With Denim Jacket
Source: sophiemilner_fs via Instagram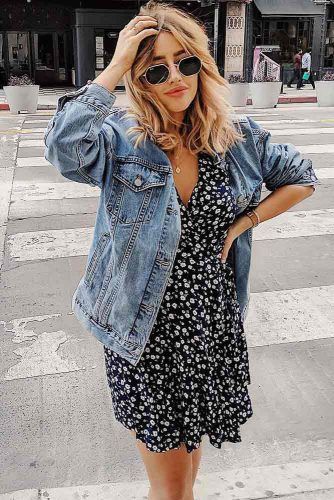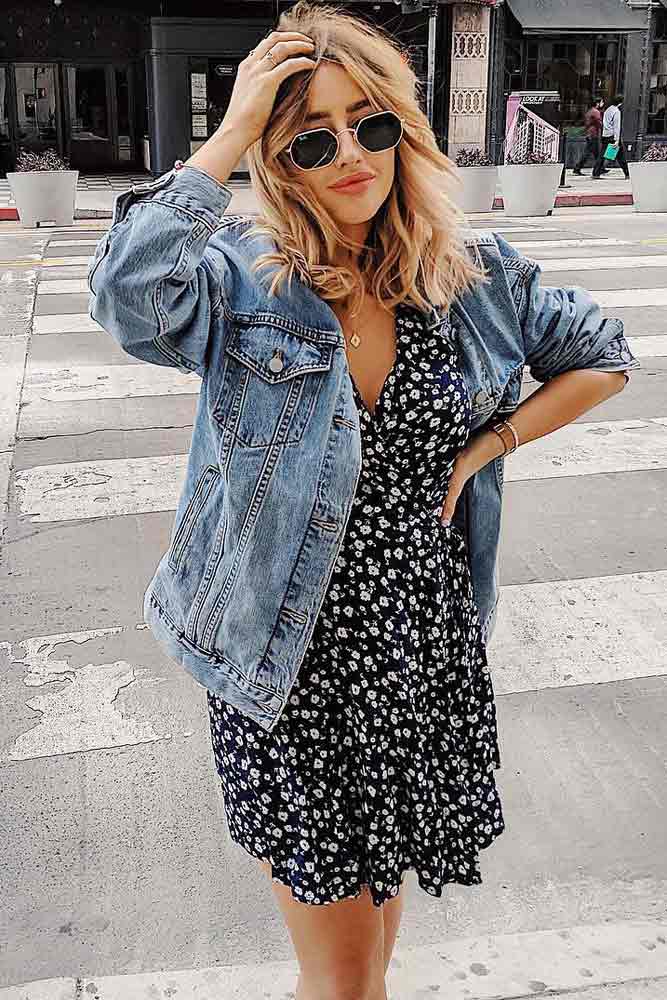 It is not a secret to anyone that flowers are all about the sunny weather and feminine vibes. However, when you are afraid that you may take it over the edge with the floral dress, we know a possible way out. The truth is that long denim jacket can balance the floral touch in the best possible way.
White Jeans And Oversized Denim Jackets For Women
Source: cellajaneblog via Instagram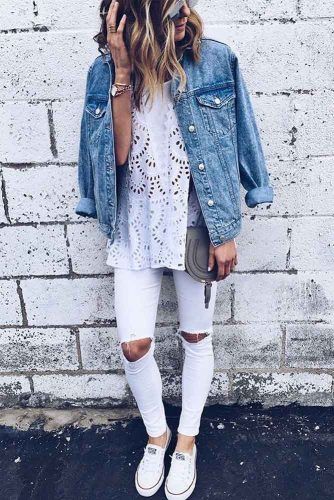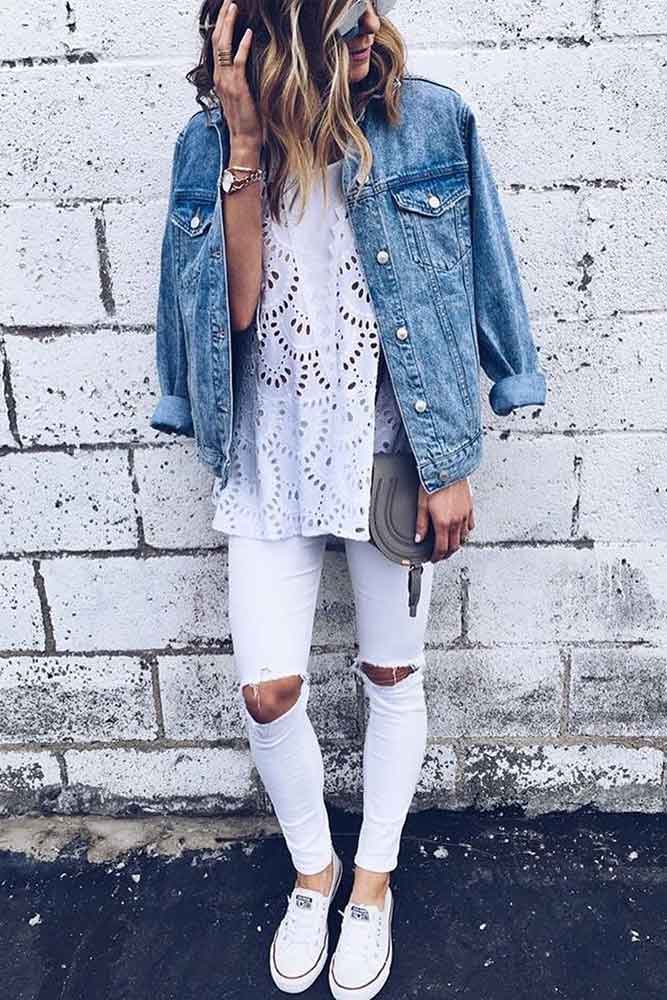 White jeans, especially torn ones are on the edge of popularity these days. However, the fact is that such a pair of jeans may seem too blank to create a proper image. What we suggest you is to match such a pair with an oversized jacket. There is no way such a match wouldn't look balanced, and stylish.
Polka Dots Dress With Jean Jacket
Source: sineadcrowe via Instagram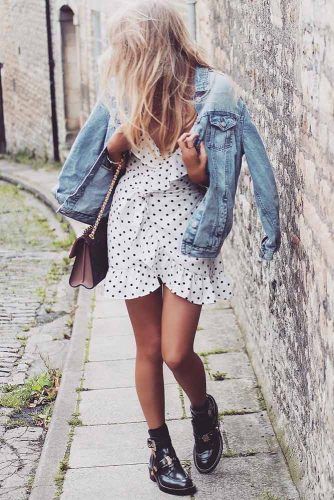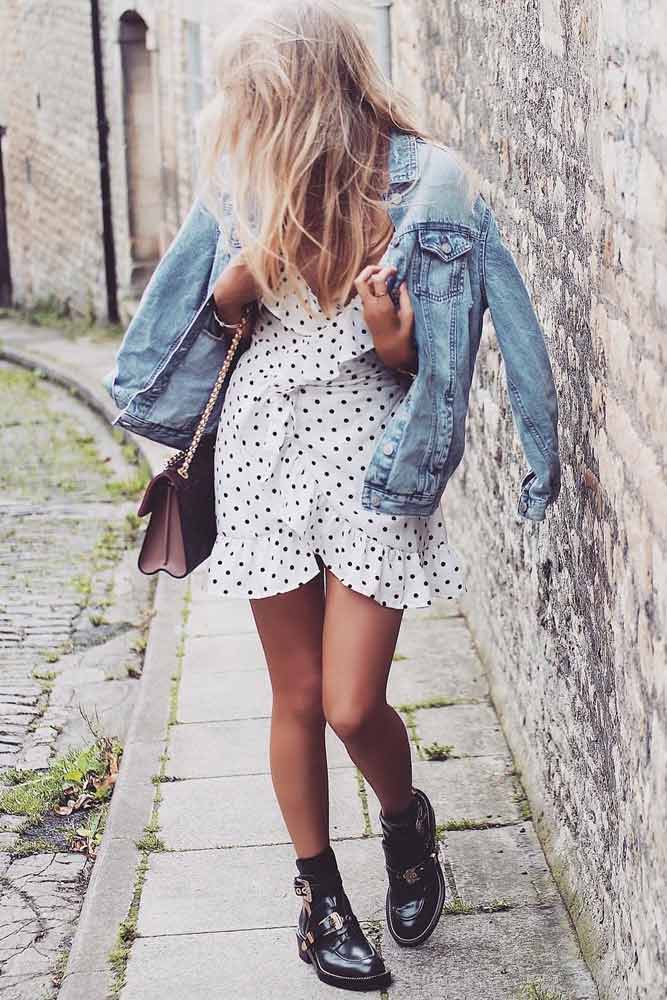 Those of you who prefer retro style when it comes to your outfits will undoubtedly appreciate this look. Even if you are not into that style at all – it may seem nice to give it a try at least once. The thing is that both the polka dot and denim jacket date quite far back. This means that when you match them together, you will get a nostalgic retro look with a hint of modernism to it.
Denim Jacket With Graphic Top
Source: andicsinger via Instagram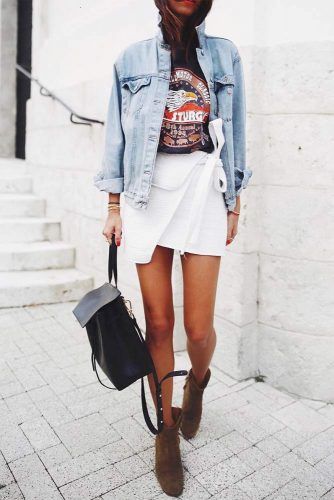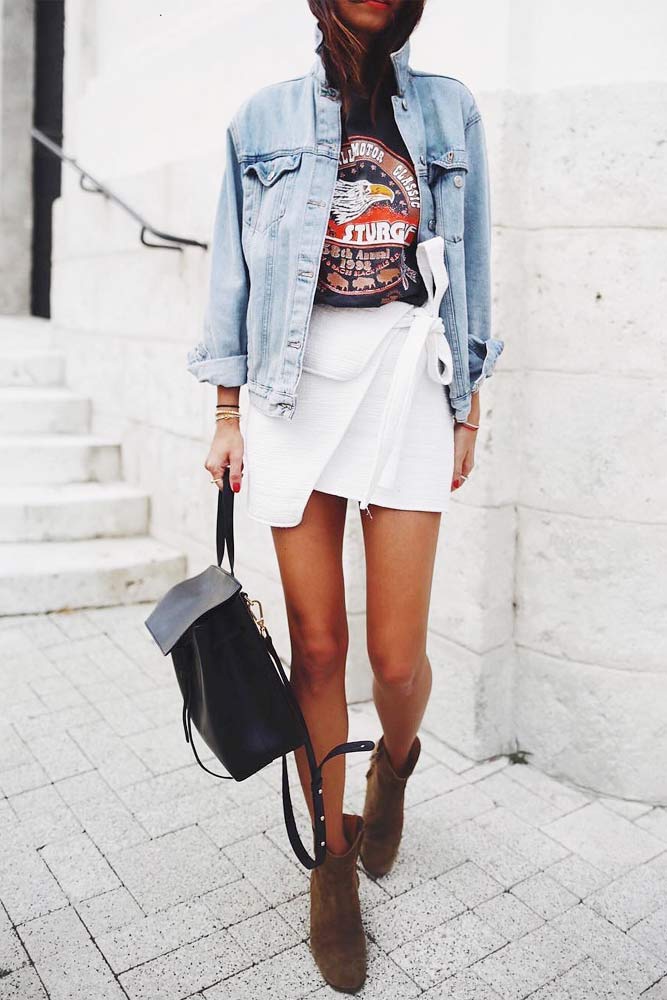 If you seek a more rebellious but trendy look, we have something in store for you. The thing is that in this look every detail matches the other, even though they seem to be quite the opposite on their own. A graphic top, a lovely white skirt, and a universal jacket make this image complete.