Do You Want To Sport Cute Nails?
We all want cute nails, right? But not every woman or girl has the time to go to a fancy nail salon, nor the money to pay for weekly manicures. Luckily, there a plenty of cute nail designs you can duplicate at home. Or, if you prefer to be pampered at a salon, you can ask your manicurist to try one of our favorite designs for pretty nails.
DIY nail art designs are so trendy right now. You can easily master some of these popular nail designs at home rather than spend much money on a professionally done manicure.
From matte nails to glittery nails to floral designs, there are many ways to get fun-to-look-at nails on your own. All your girlfriends might envy you, as your manicure will be exceptional.
So, call your girlfriends and have a girls night in and try out these fun cute nails designs! You will be sure to get compliments on your adorable nails, if you opt for one of these nice designs!
1. Milky Way Nails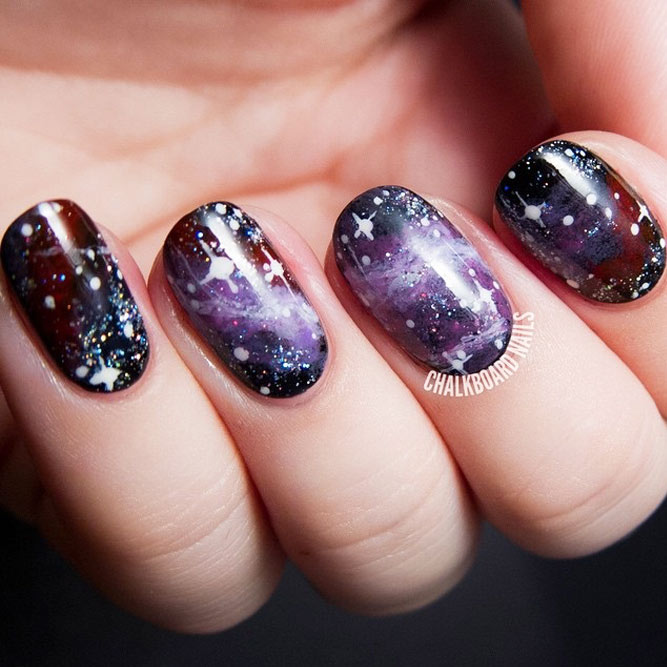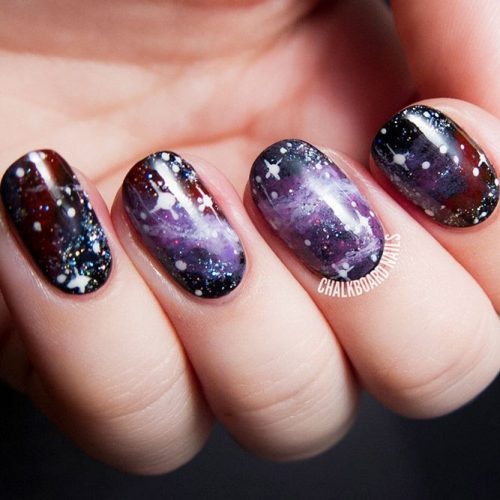 Source: chalkboardnails via Instagram
This starry nail art is out of this world! The gorgeous combo of black, purple, blue, white and silver polish creates a look that will leave you starry-eyed!
2. Matte Leopard Nails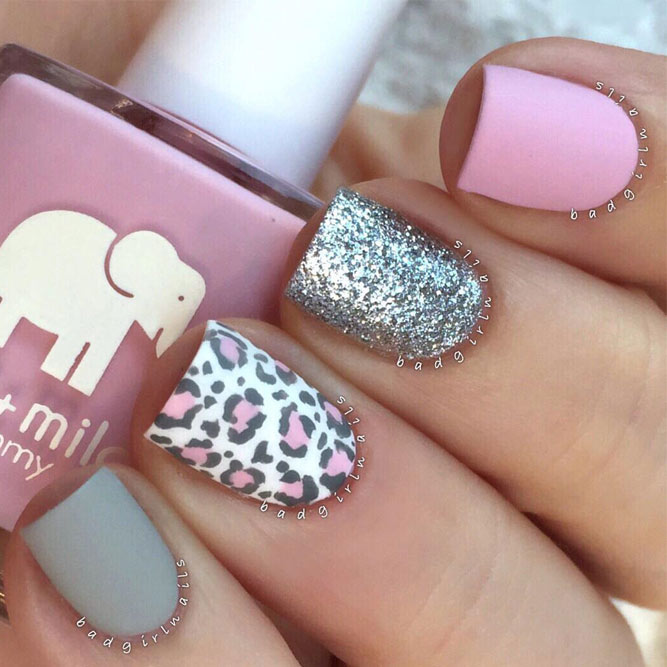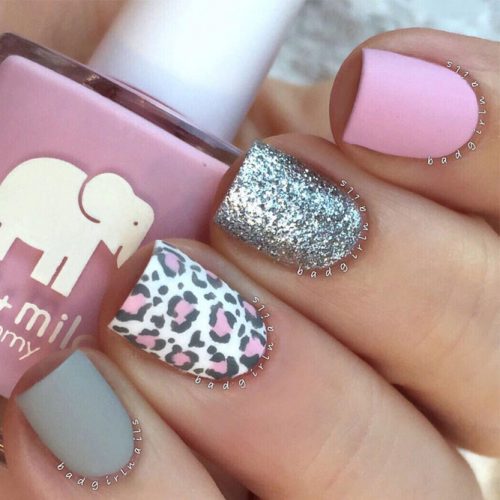 Source: badgirlnails via Instagram
This trendy leopard pattern on a white base is stunning!
3. Smokey Nails Art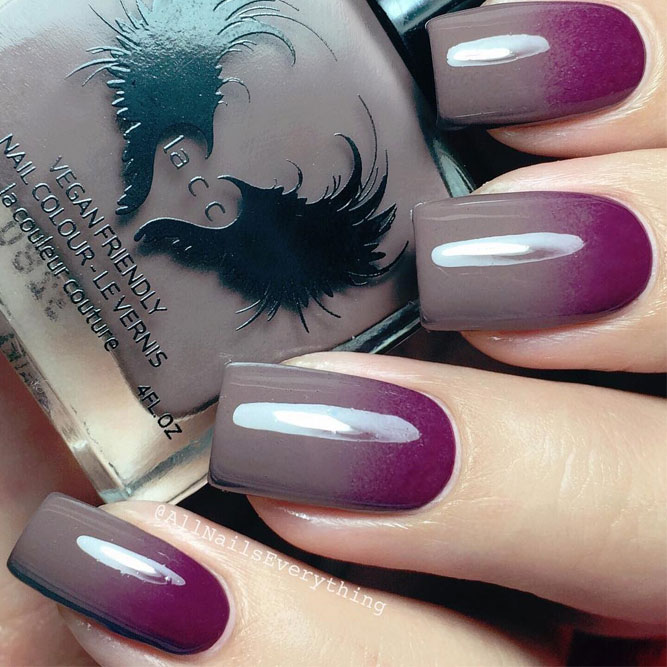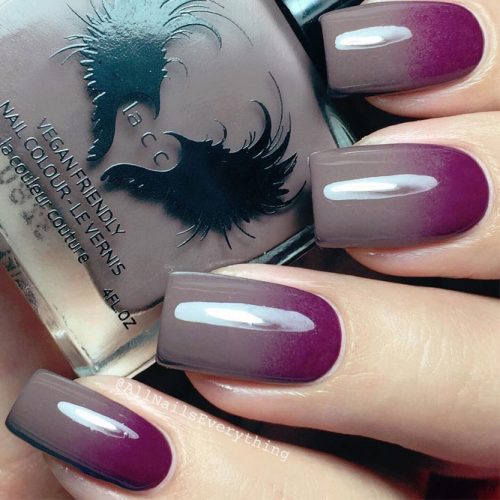 Source: allnailseverything via Instagram
Smokey eyes are all the rage, but what about smokey nails? With its perfect blend of smokey grays on a deep purple base, this look is super-sexy.
4. Lacy Tips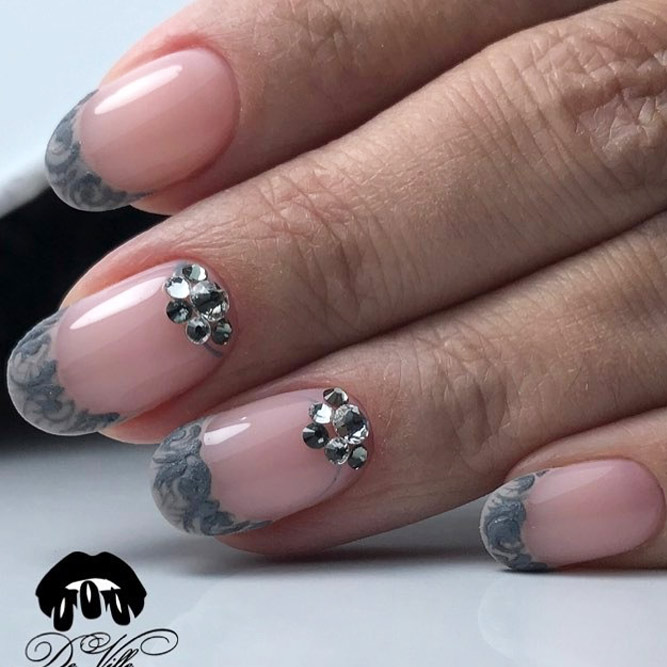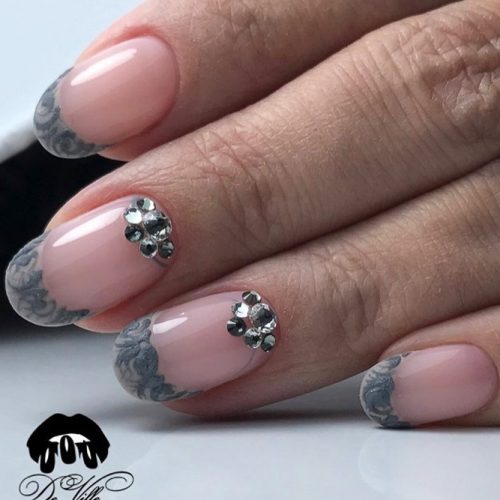 Source: deville_nails via Instagram
Lace sand is totally hip for nail art at the moment. Why not try this cute variation of a French Mani with lacey tips?
5. Moon Rainbows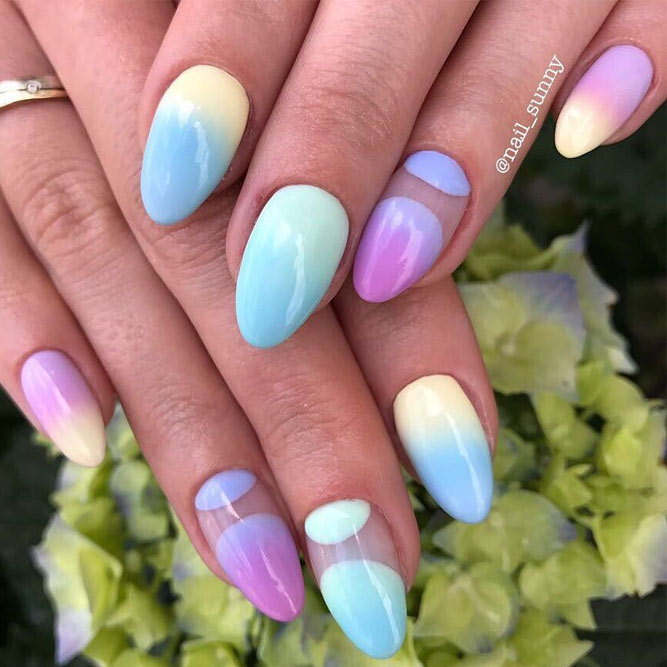 Source: nail_sunny via Instagram
Rainbow nails are always pretty. This rainbows ombre moons look is quite stunning
6. Pearl Mani with Neon Tips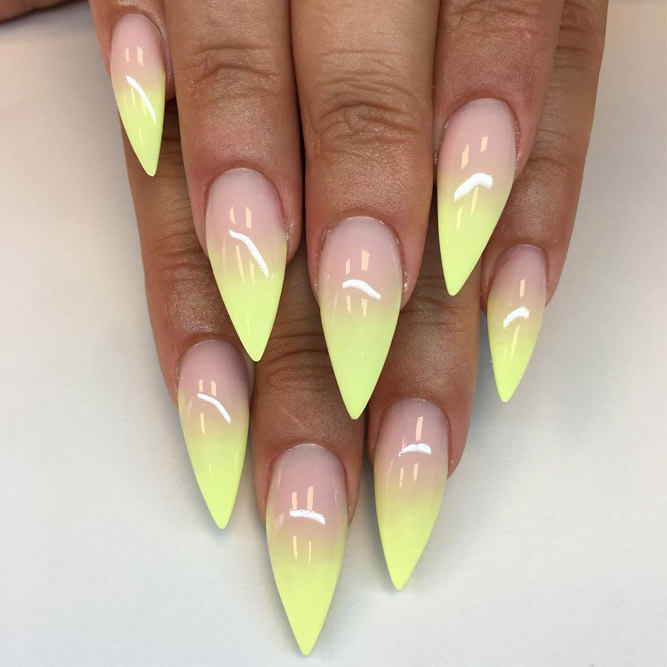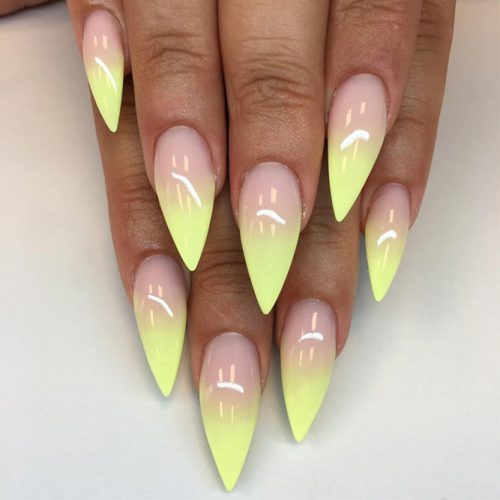 Source: naglargoteborg via Instagram
Try this elegant variation of the French Mani by painting your nails in nude or pearl color with metallic neon tips. You can paint all of your tips in the same color or alternate colors on each tip.
7. Florals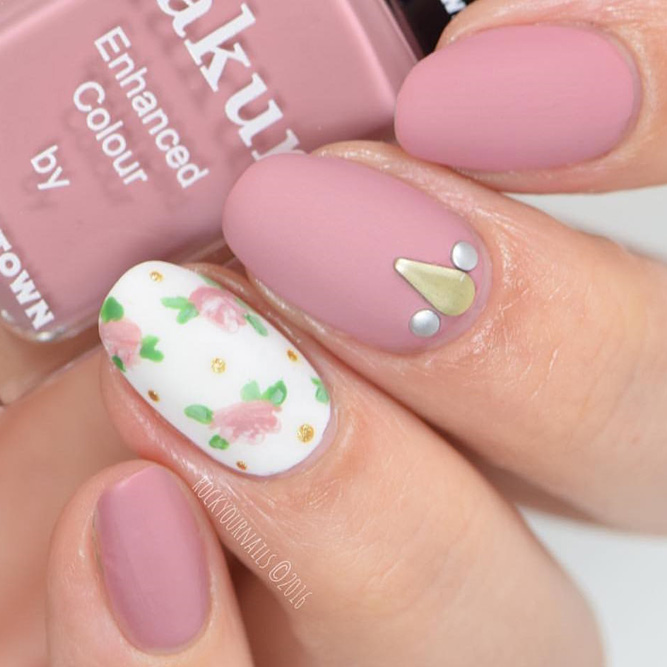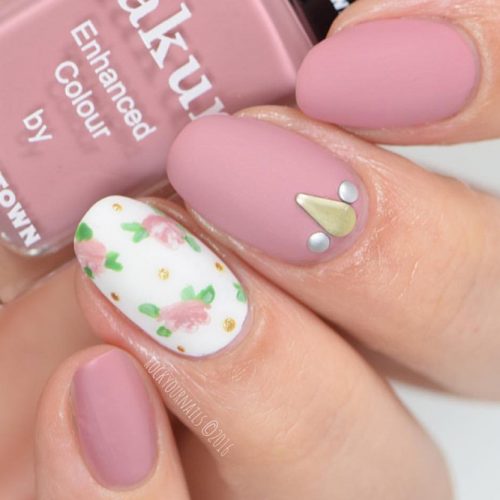 Source: rockyournails via Instagram
This pink matte color is positively gorgeous, but what makes it stand out is that the ring finger is painted in white with a pink flower.
8. White Swirls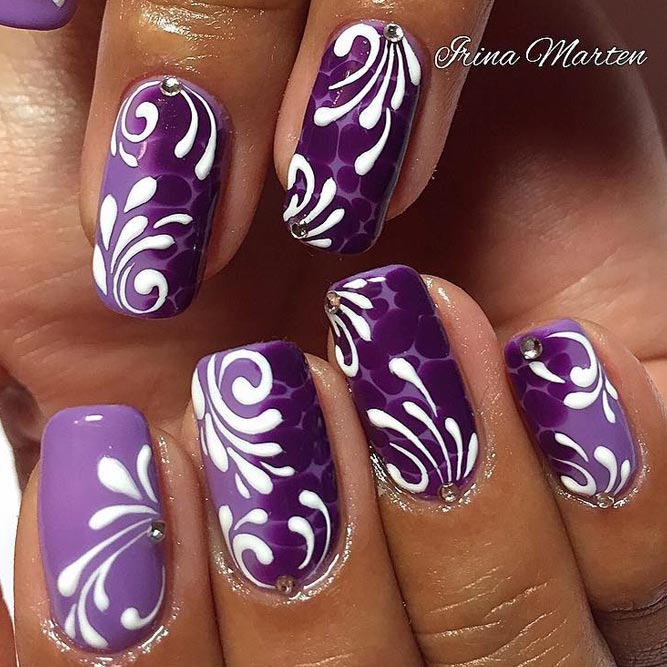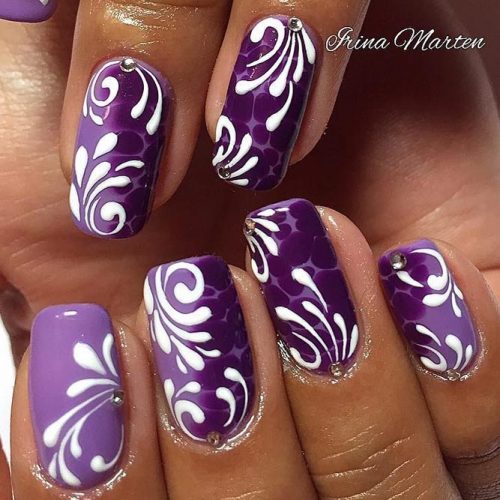 Source: nails_irinamarten via Instagram
These pretty white swirls on purple base are so simple, yet so stunning.
9. Chevron Nails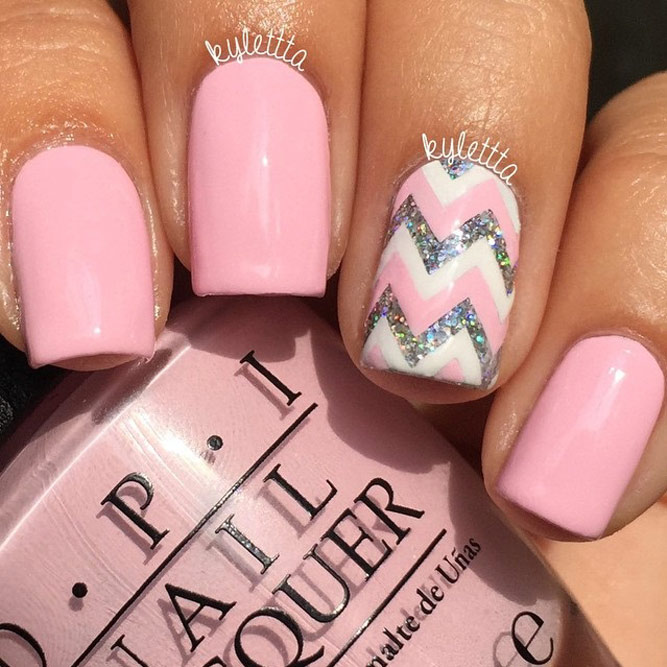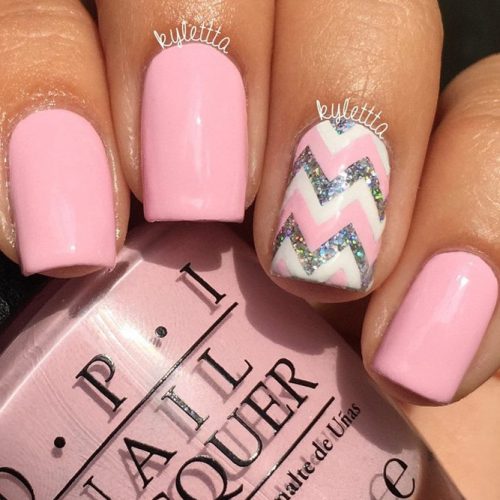 Source: kyletta via Instagram
Geometric nail art is making a huge comeback and this snazzy chevron design, with its contrasting colors, is quite creative.
10. Starfish Nails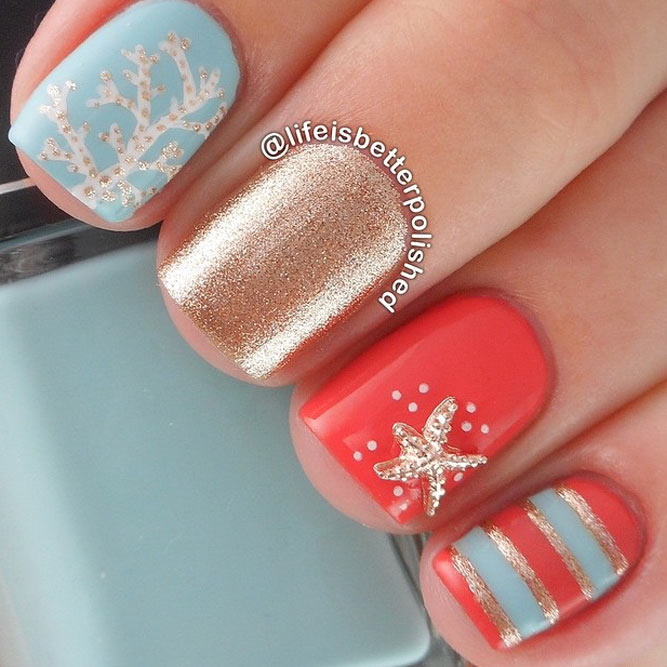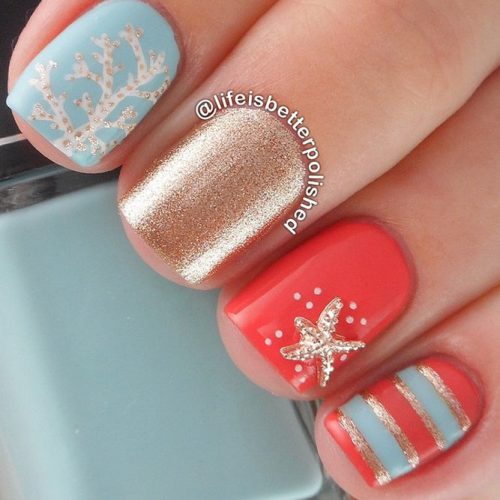 Source: karissabianco via Instagram
This design is perfect for a day on the beach. With pretty blue to match the ocean waves and the gold starfish charm, you'll be ready for a day of fun in the sun!
11. Gingham Nails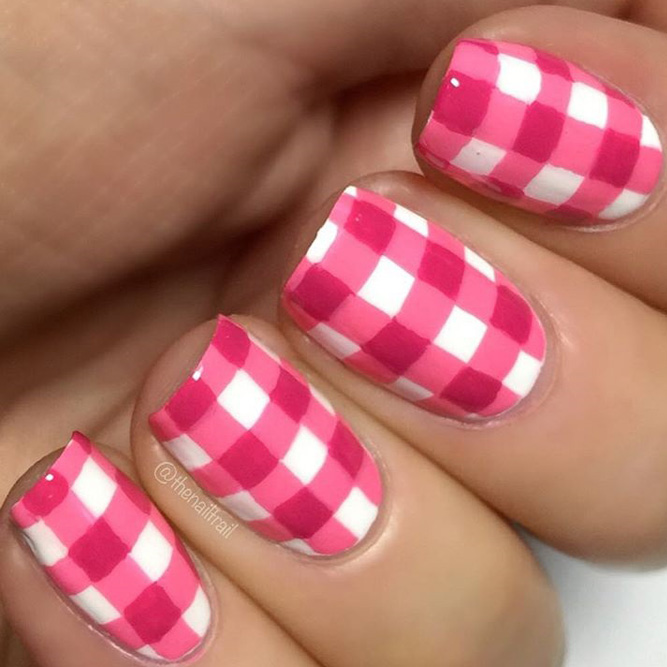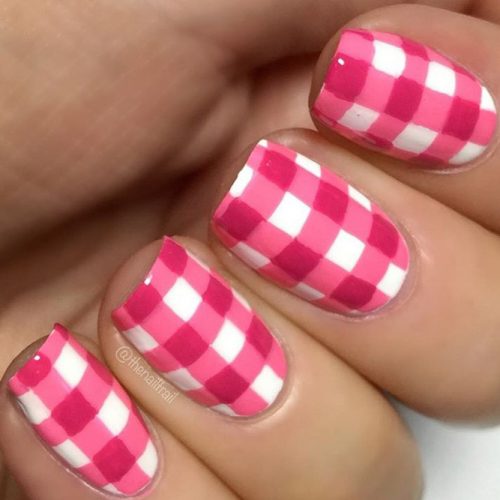 Source: _hannahweir_ via Instagram
This look is so much fun because you can easily duplicate the gingham pattern with nail strips, and you can choose any color combo. We love this white and hot pink gingham color for the spring!
12. Cherry Blossom Nails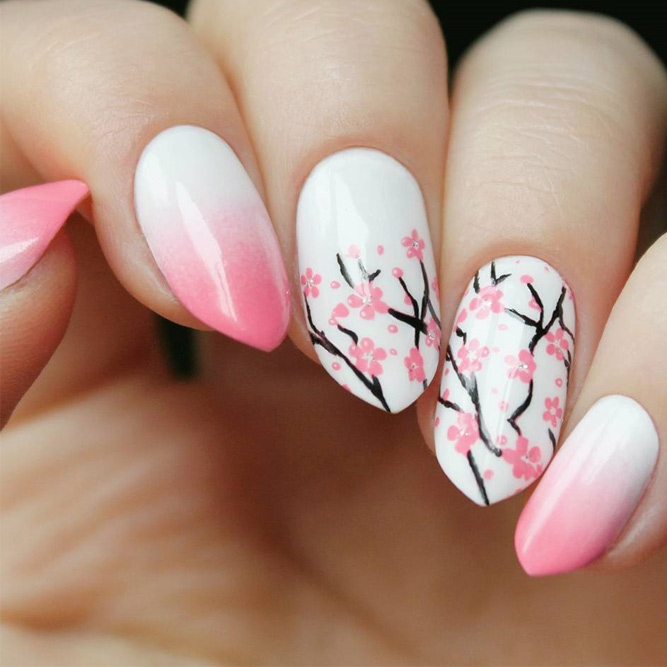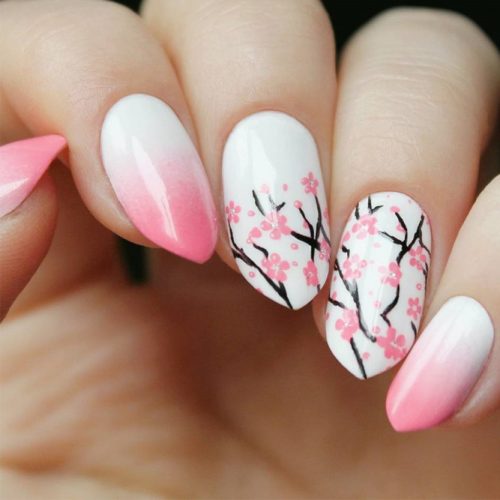 Source: sepswep via Instagram
These pretty pink cherry blossom patterns on white nails is quite feminine and chic.
13. Skull Nails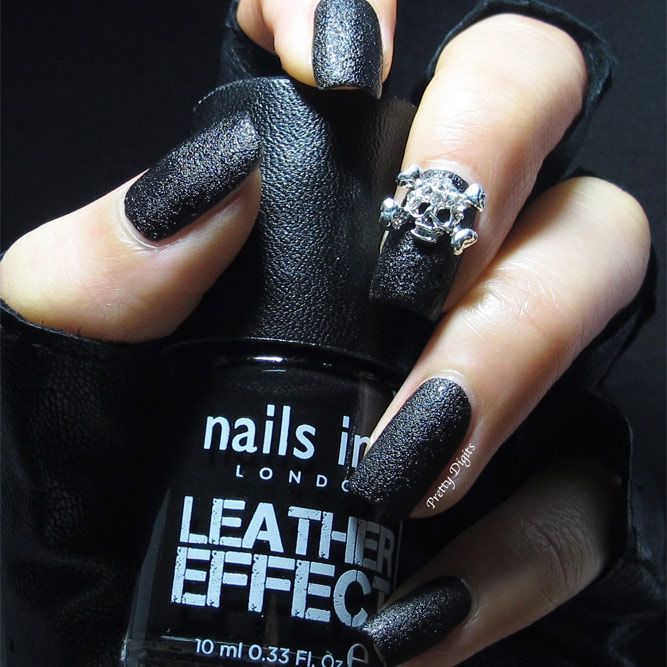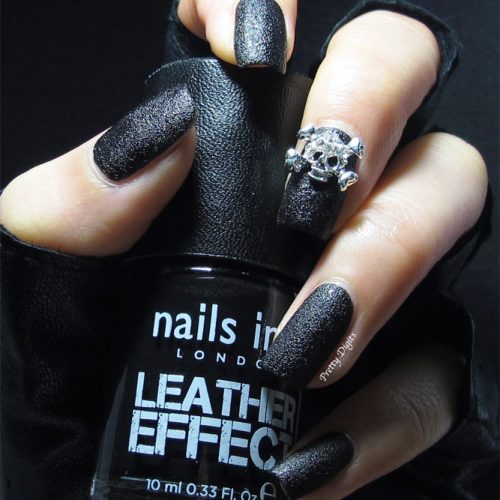 Source: Pretty Digits
If you are feeling edgy, this skull and crossbones look on black nails is quite daring and totally Goth!
14. Zebra Stripes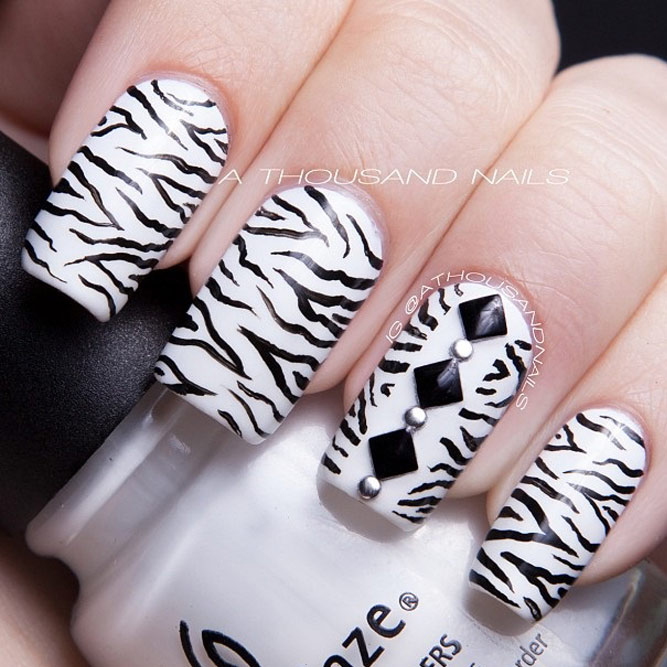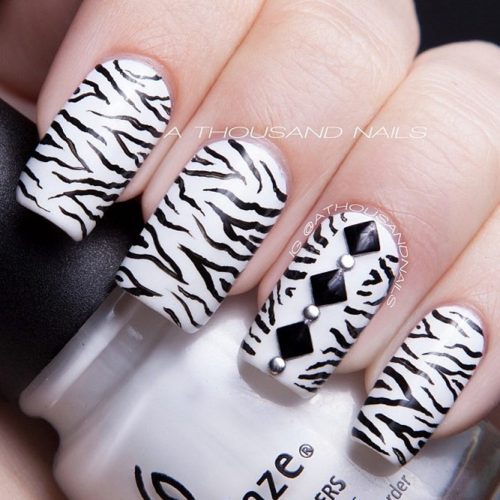 Source: athousandnails via Instagram
This simple look is quite elegant. Black and white zebra stripes with a pretty jewel design on one finger to take it up a notch.
15. Pastels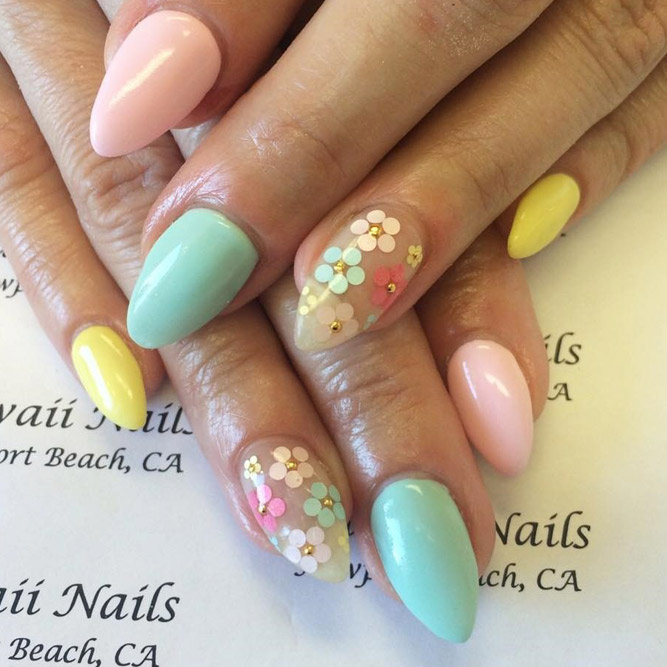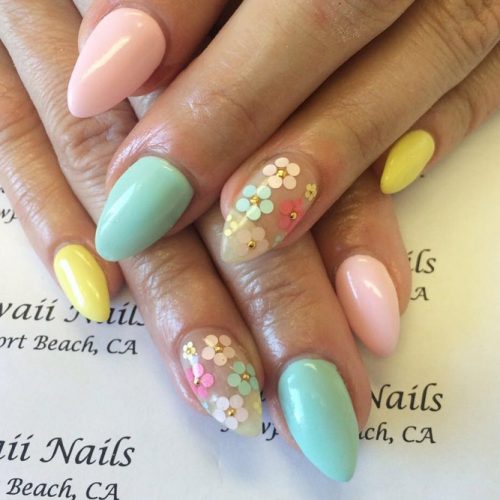 Source: kawaii_nails_oc_ca via Instagram
Pastels are so soft and feminine. This pretty pattern with pinks, blues, greens and yellows is perfect for a summer picnic.
16. Abstract Nail Art Design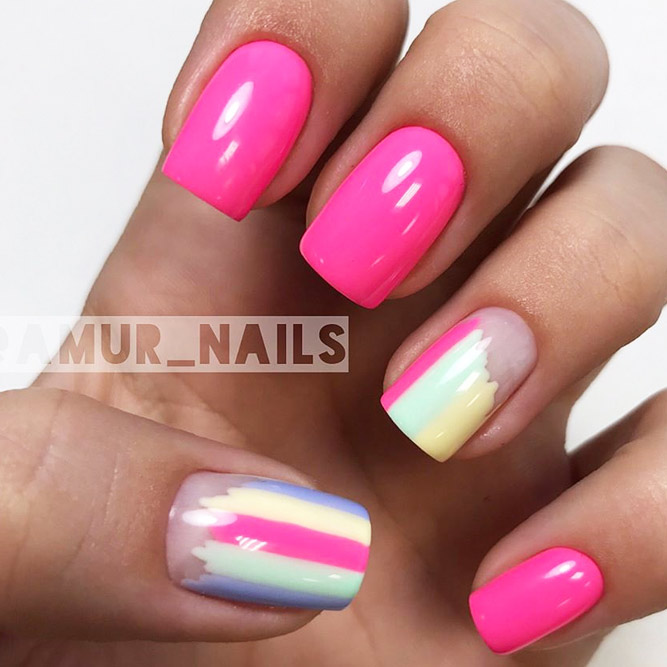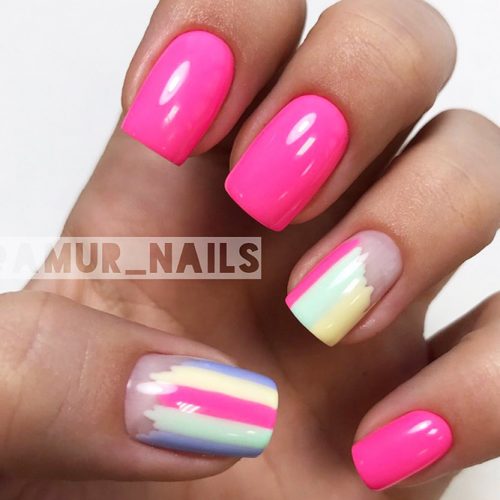 Source: amur_nails via Instagram
We believe that it is an amazing abstract nail idea. The design uses light and pleasant colors.
17. Glitter Accent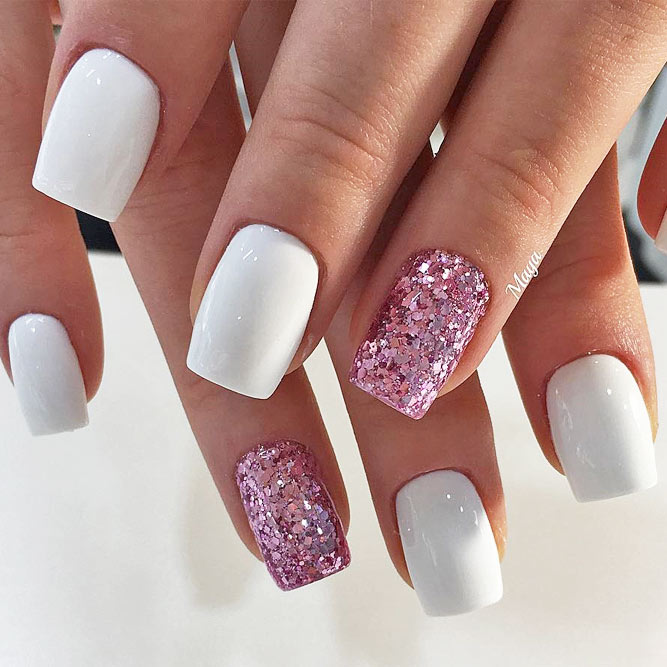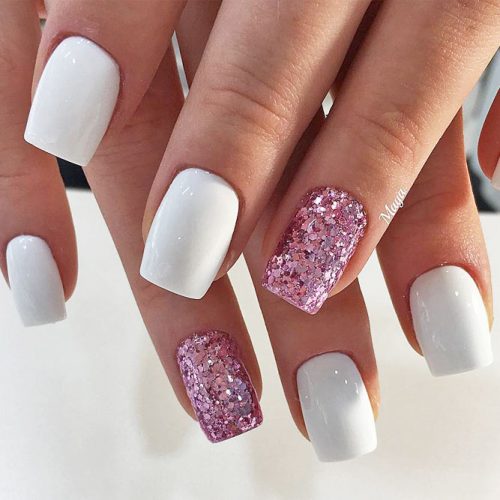 Source: maiakhubaeva via Instagram
This nail technique is certainly one of the best among the other summer nail design trends. A glitter accent on one finger looks very sensual and elegant and can replace jewelry.
18. Unicorn Nail Design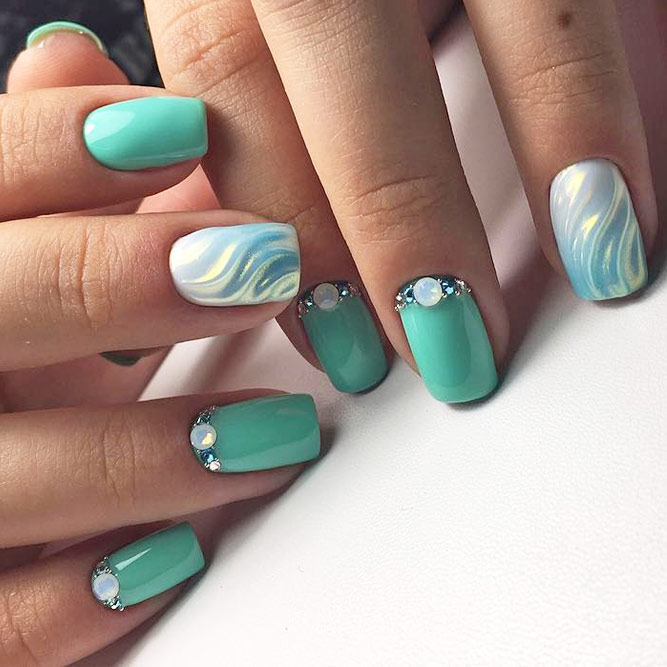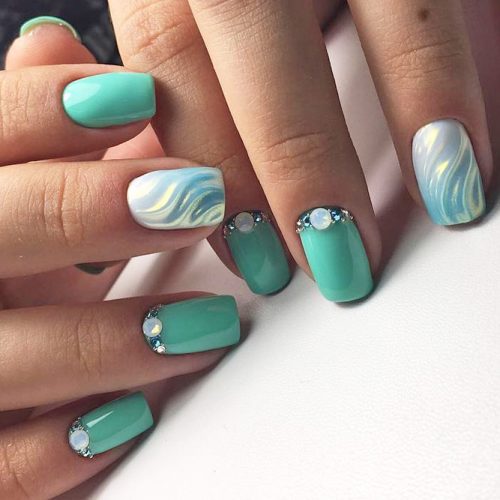 Source: rior_nails via Instagram
Nothing says unicorn magic like a turquoise nail color. Pair it with pretty charms to balance your mani.
19. Minimal Nails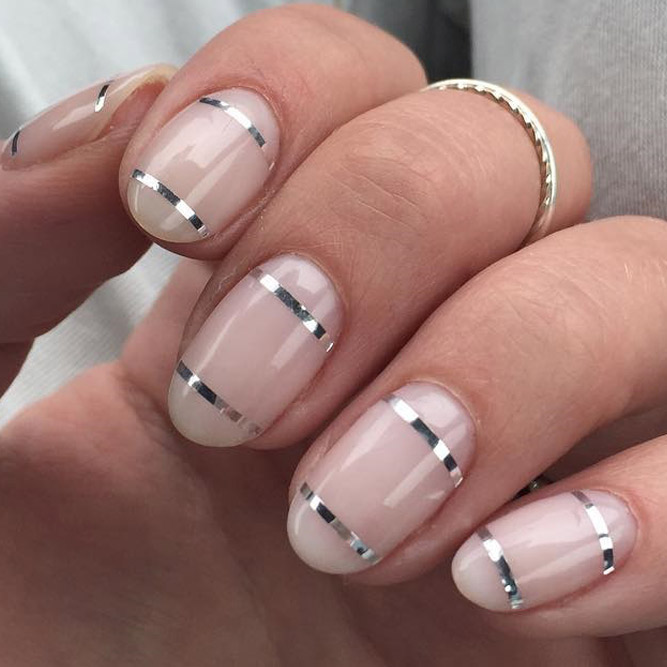 Source: julieanne_la via Instagram
Hot line bling design is super easy. Paint nails in neutral + silver stripes = your mani is perfect.
20. Long Burgundy Nails With Glitter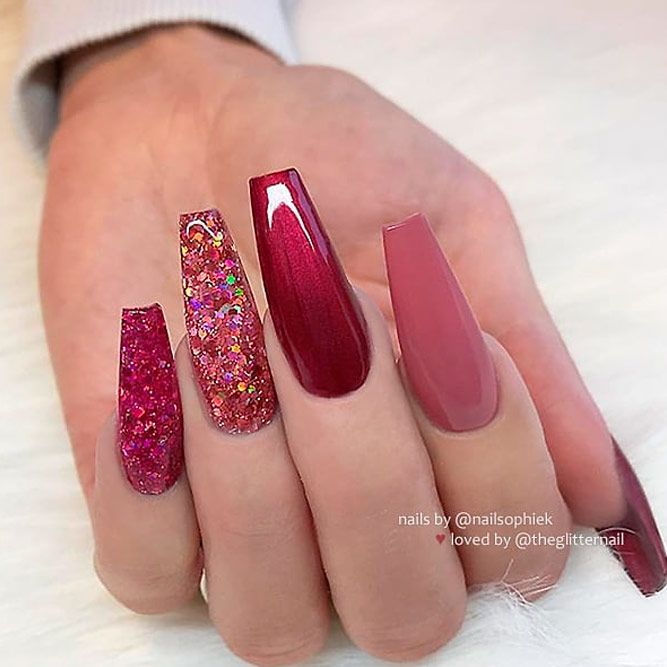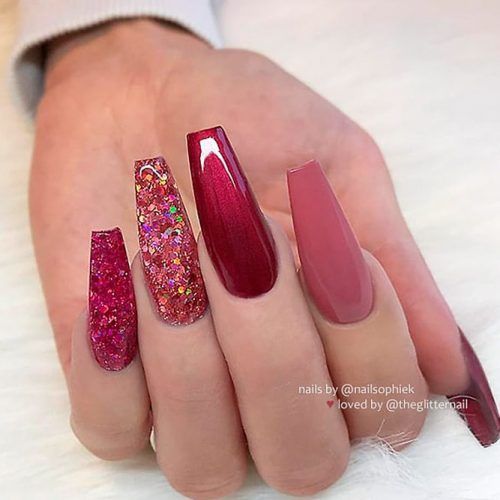 Source: nailsophiek via Instagram
21. Transparent Nail With Dots And Bows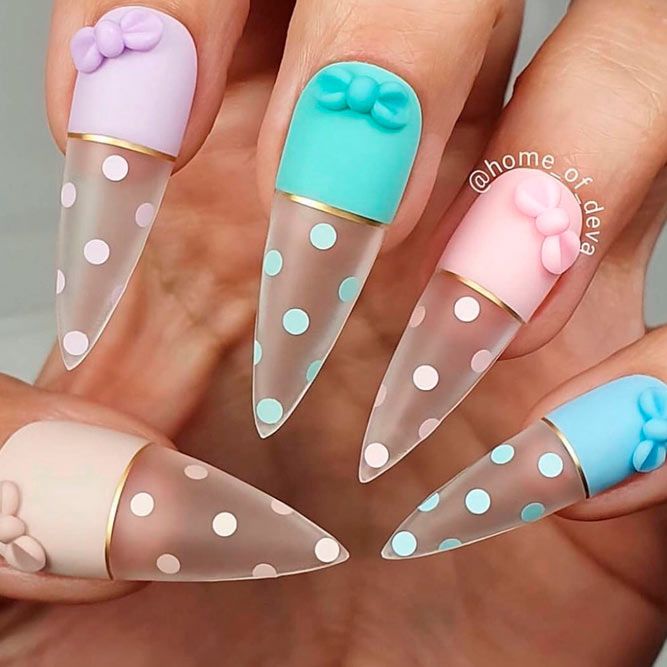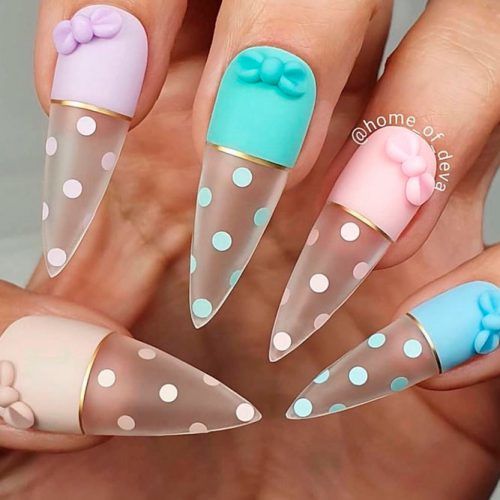 Source: home_of_deva via Instagram
French Fade Nail Design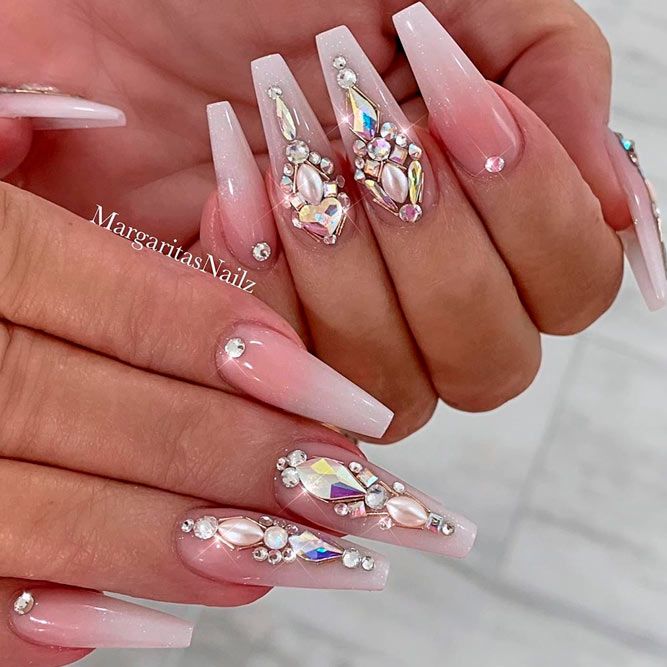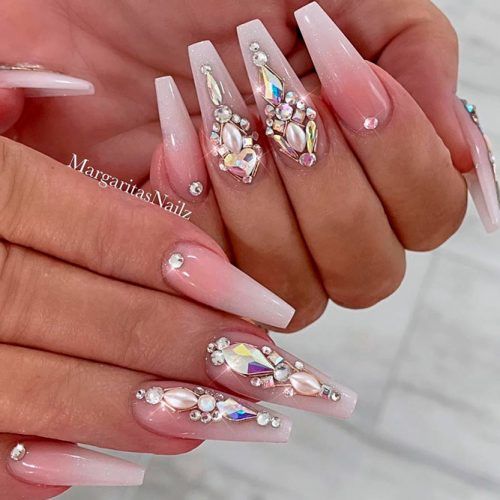 Source: margaritasnailz via Instagram
Shiny Nude Nails With Black Accents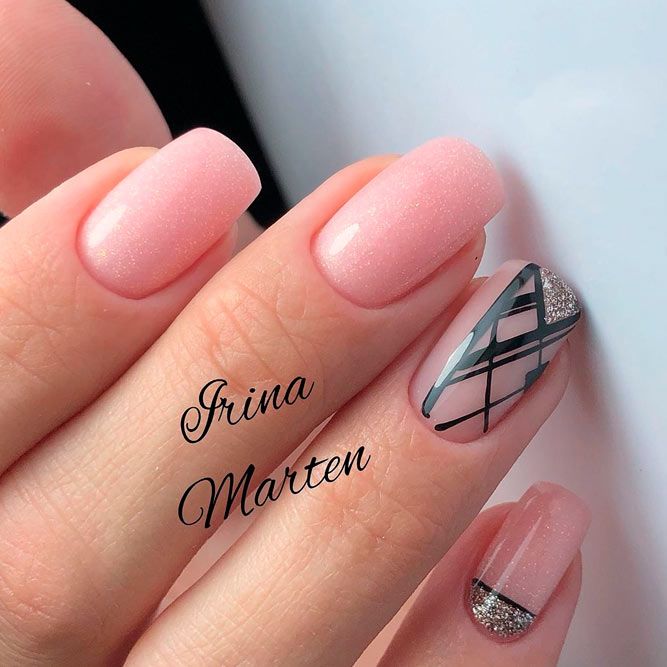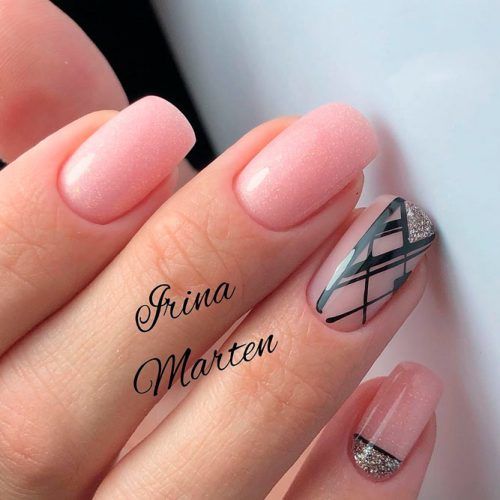 Source: nails_irinamarten via Instagram
Gold Foil Nail Art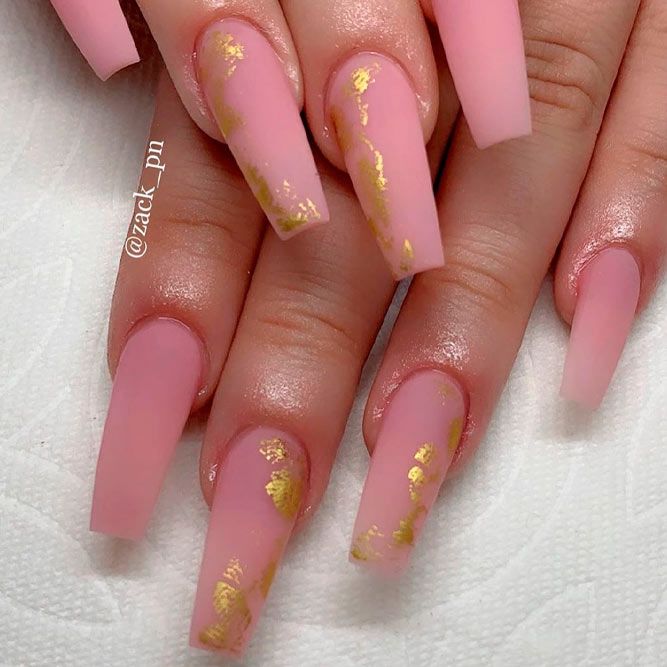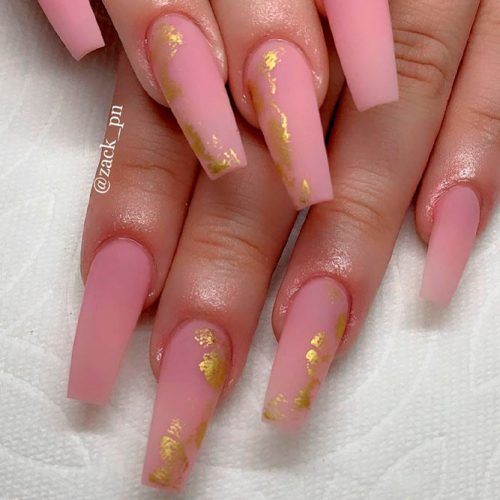 Source: zack_pn via Instagram
Gradient Nail Art Design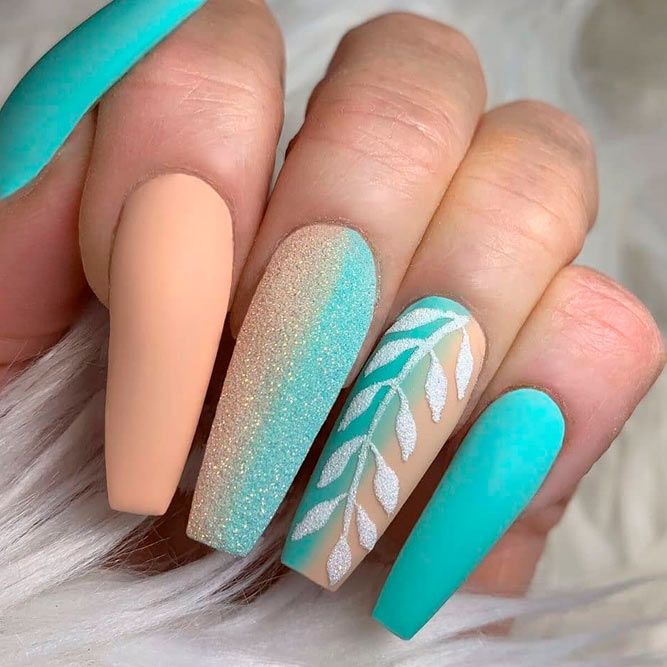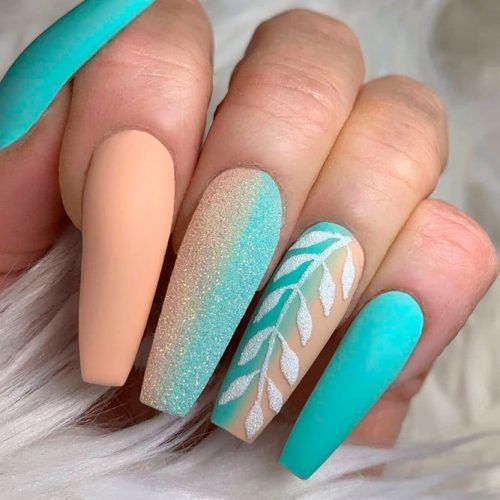 Source: _naailsbeauty via Instagram
We hope that these ideas for cute nails will bring you much inspiration. Pick one of these for your next manicure, and all eyes will be on you!