By:

Glaminati Media

| Updated:

01/31/2019
A Low Twisted Bun
Source: lenabogucharskaya via Instagram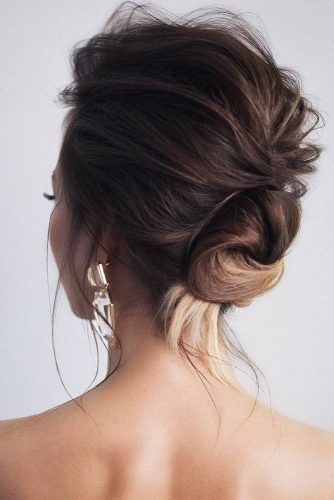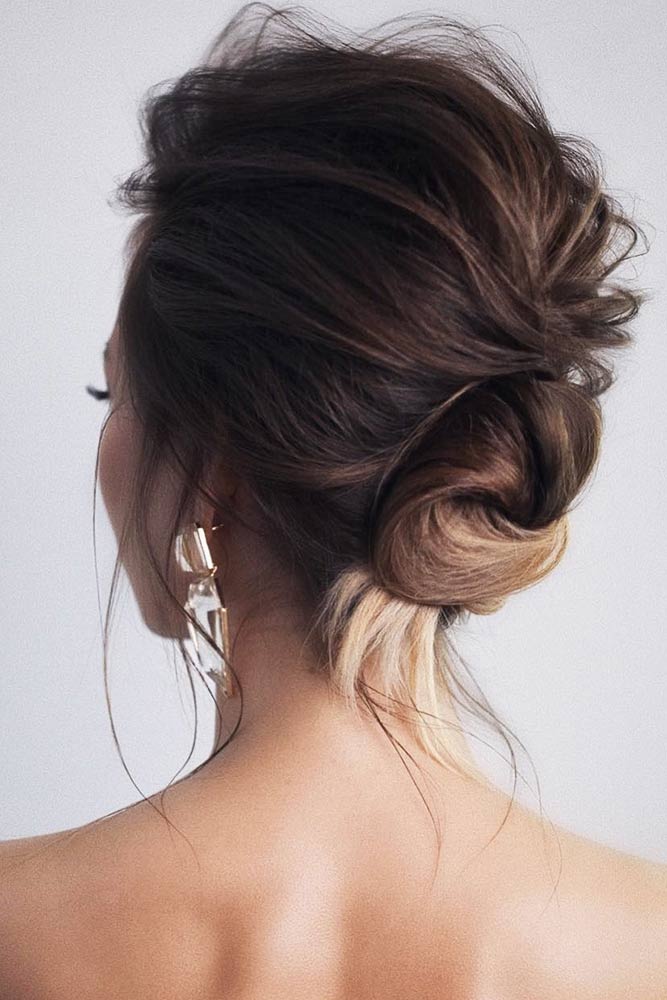 If you have long hair that you would like to put into a beautiful hairstyle, we have a suggestion for you. Do a low twisted bun with a loose side braid. Isn`t it gorgeous? It is a great idea among other bun hairstyles for long hair.
A Half Wrapped Low Bun
Source: tonyastylist via Instagram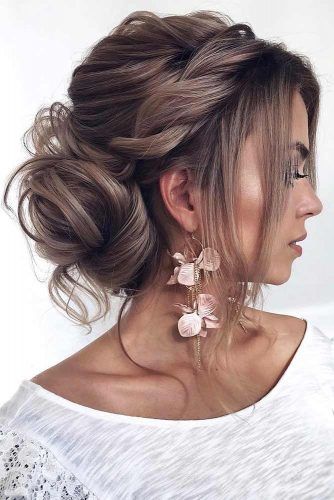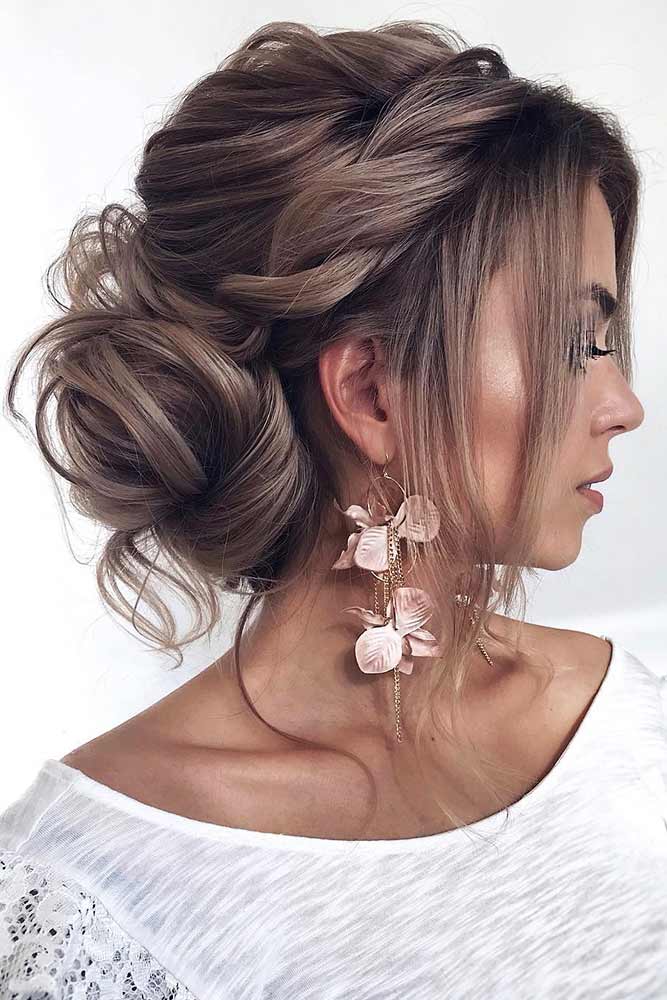 Do you prefer tight hairstyles to the loose ones? Then this secure half-wrapped low bun is your next everyday choice. An elegant bun that fixes your hair together in a tight way. Add a thick piece of hair as an interesting detail, and your perfect hairdo is done!
Add Double Lace Braids Into A High Bun
Source: missysueblog via Instagram

A sleek bun has gathered so much popularity over the past few years. After it became a trend, so many different variations were brought to the beauty world. What can you say about this one? A tight and high sleek bun with two lace braids that complete this look so well.
A Low Bun With Elegant Pearl Accessories
Source: lenabogucharskaya via Instagram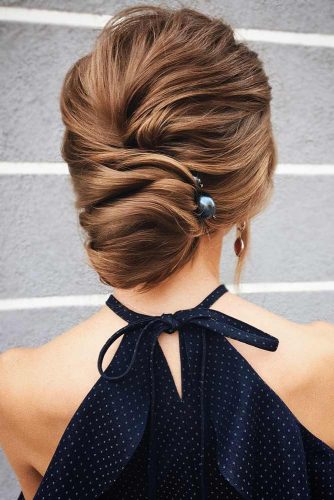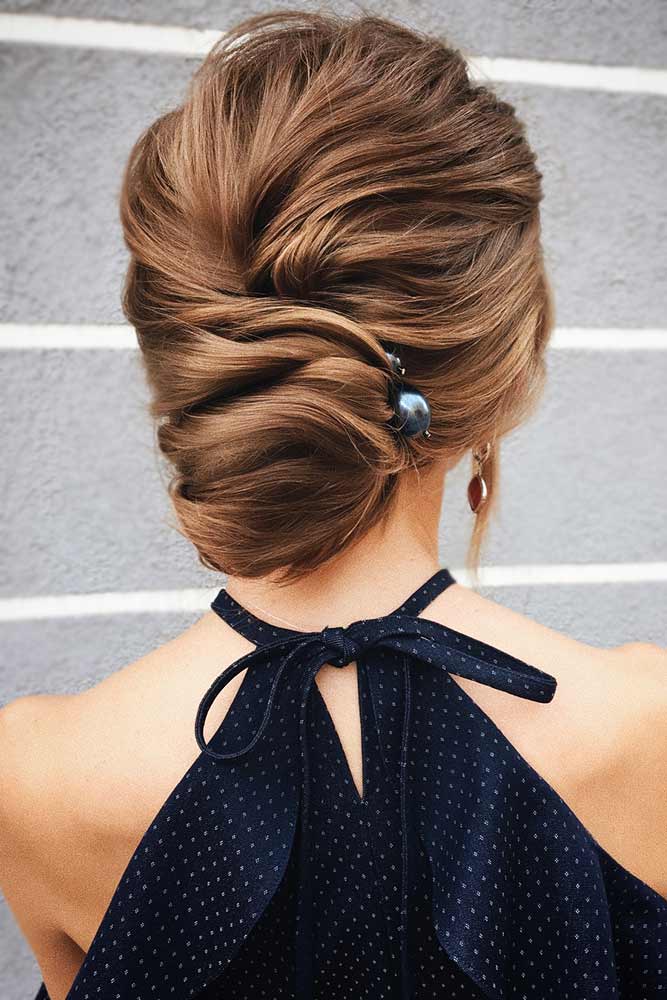 There are a lot of ideas with bun hairstyles for medium length hair, and we aspire to bring the best ones to you. What do you think about this one? In our opinion, it is worth trying! A simple low bun with small pearl accessories that bring so much chic to the hairstyle.
A Messy Low Braided Bun
Source: amberfillerup via Instagram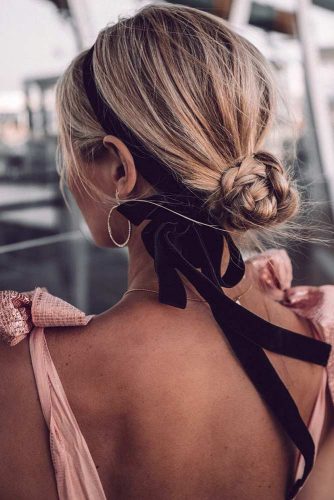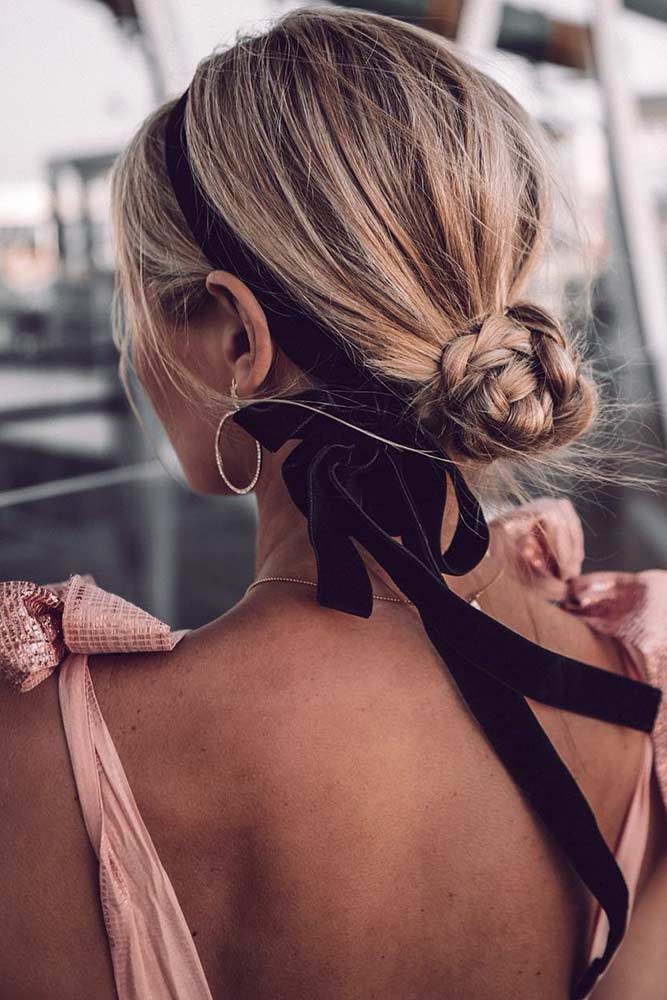 Braids have always been popular all over the planet. They bring a particular mood to the whole appearance of the person who is wearing them. They are also very comfortable apart from looking beautiful. Why don`t you try on a braided bun then? Interesting and different from everything you have tried, for sure.