By:

Glaminati Media

| Updated:

06/17/2019
Cubic Roller Bookcase Design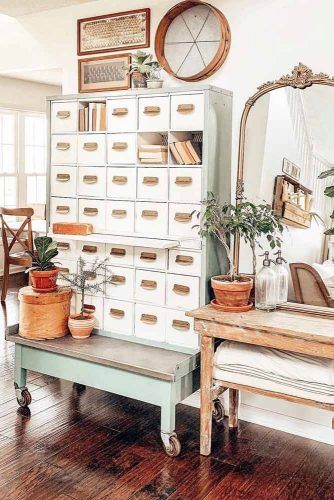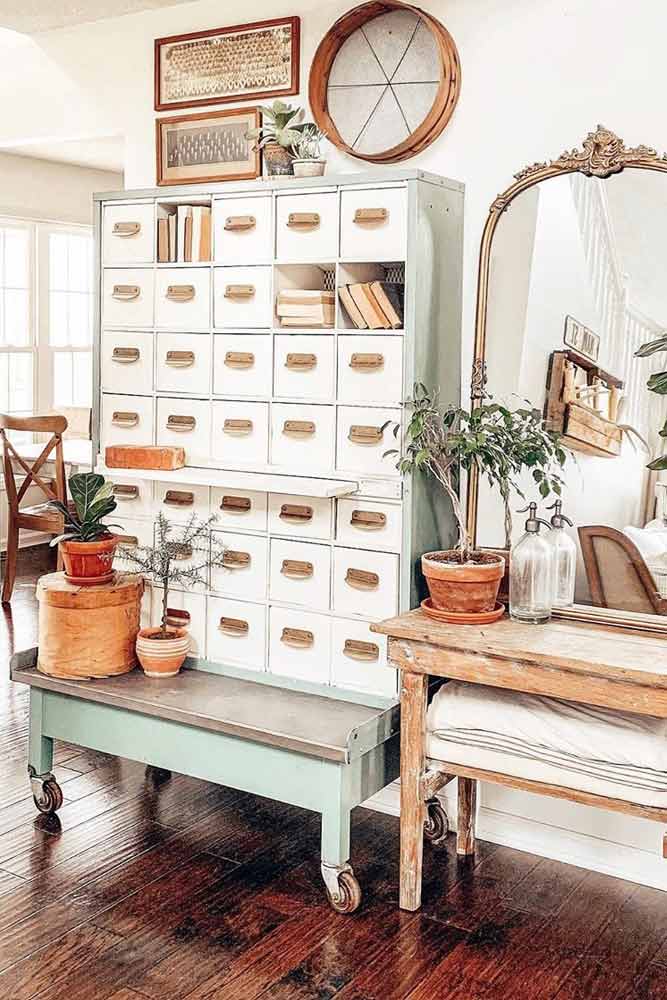 Shabby Chic interior designs will never stop impressing us. Here, you can see how dynamically and harmonically vintage elements are combined with modern items. As for the cube bookcase, it's made in an ordinary design which looks unbelievably hip when combined with the rest of the decorations in this room. This white bookcase made of several storage blocks of the same size is an amazing option to store some important documents as well as books, notebooks and small devices you don't want to keep in plain sight. Neat, comfy, and functional.
Source: c.b._designs via Instagram

Hidden Door Bookcase Design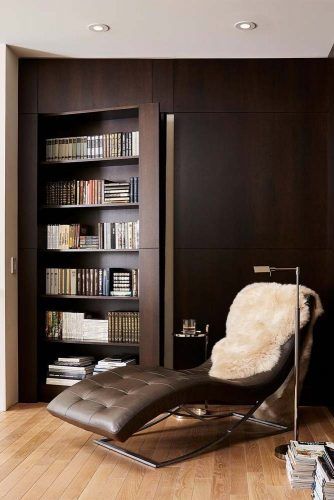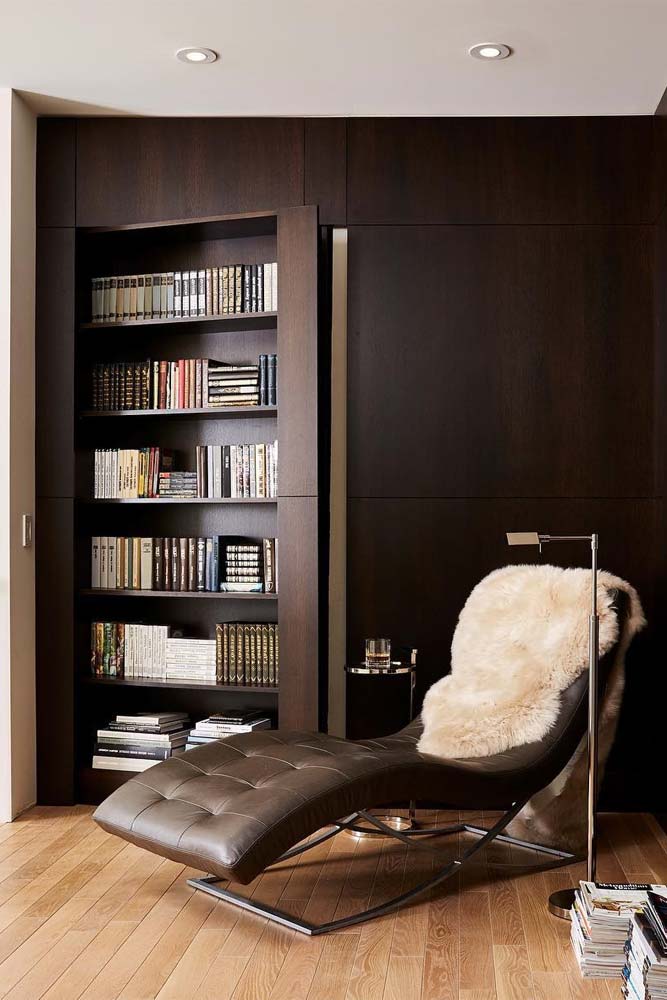 According to contemporary designs, every single inch in space of your house is priceless, and optimizing it is nothing but a must. Such styles involve clean lines, minimal decor, and ever-evolving technologies used. And when bookcases may occupy a lot of the invaluable space, hidden door storage comes in. Even though the idea itself has been popular for hundreds of years, the contemporary takes at it do look different. Let's be honest, this idea has brought some metaphoric mood: just like a book that opens up a whole new world to a reader, a hidden door bookcase leads to another room.
Source: rena.feldman via Instagram

Wood Corner Mandala Bookcase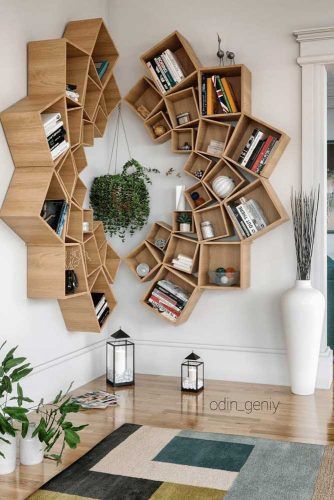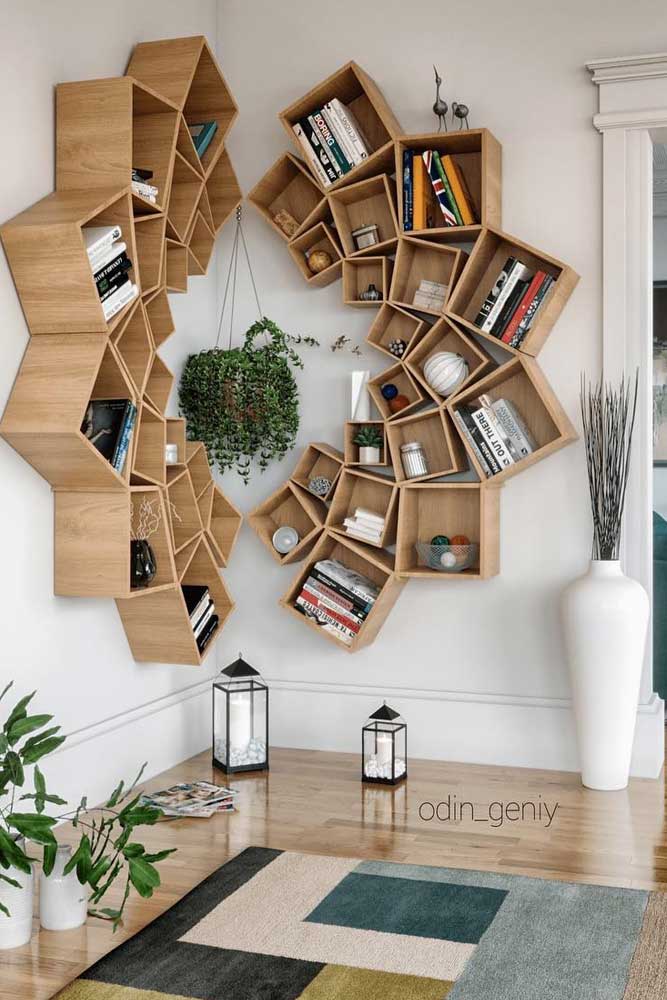 For boho-inspired home designs, there's no better corner bookcase than a wood mandala. Bohemian style is usually light, patterned, and pretty spacious, which is a great canvas to creative imagination. Colorful geometric patterns and distinctive tile become even more authentic and balanced when a flower-shaped bookshelf complements the room. In contrast to traditional styles, you can put plants, books, sketches, small decorative statues, figurines, and whatever your soul desires!
Source: odin_geniy via Instagram

Cover In Cubic Bookcase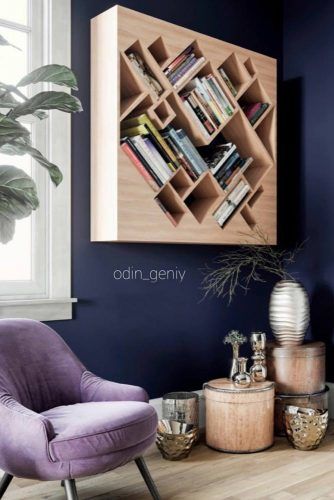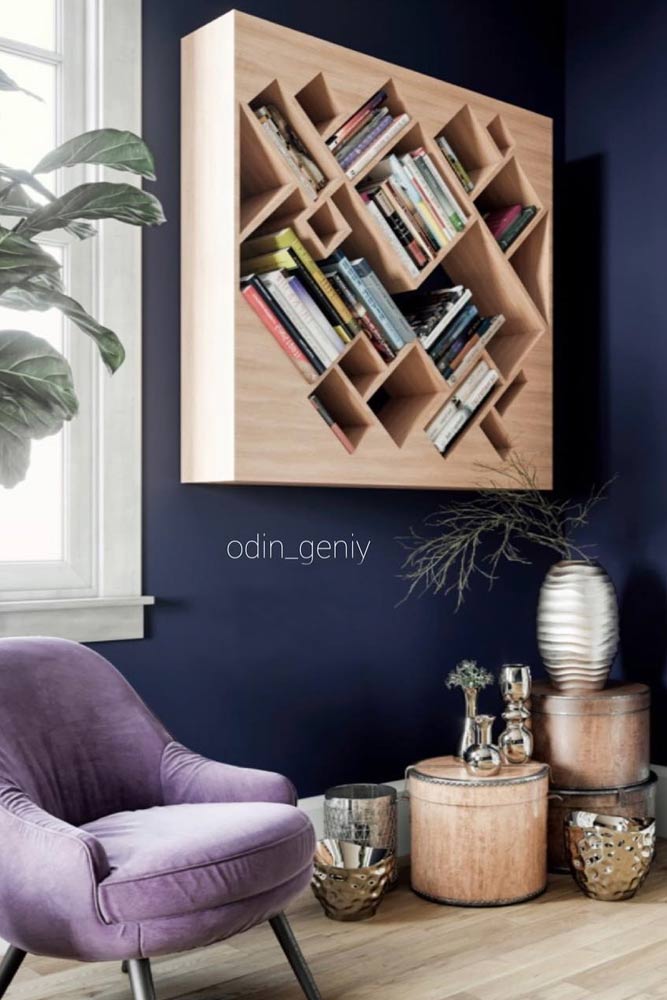 Functional geometry is the latest thing in modern styles of home design. While in classic and traditional styles bookcases don't grab much attention, modern urban and contemporary styles strive for making details big. As you can see, everything in this room is harmonic and alive, but the most eye-catching element is still a hanging set of bookshelves, isn't it?
Source: odin_geniy via Instagram

Industrial Bookcase Design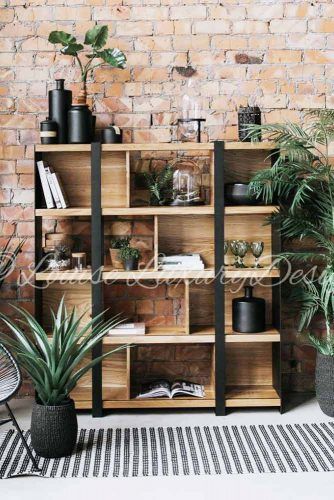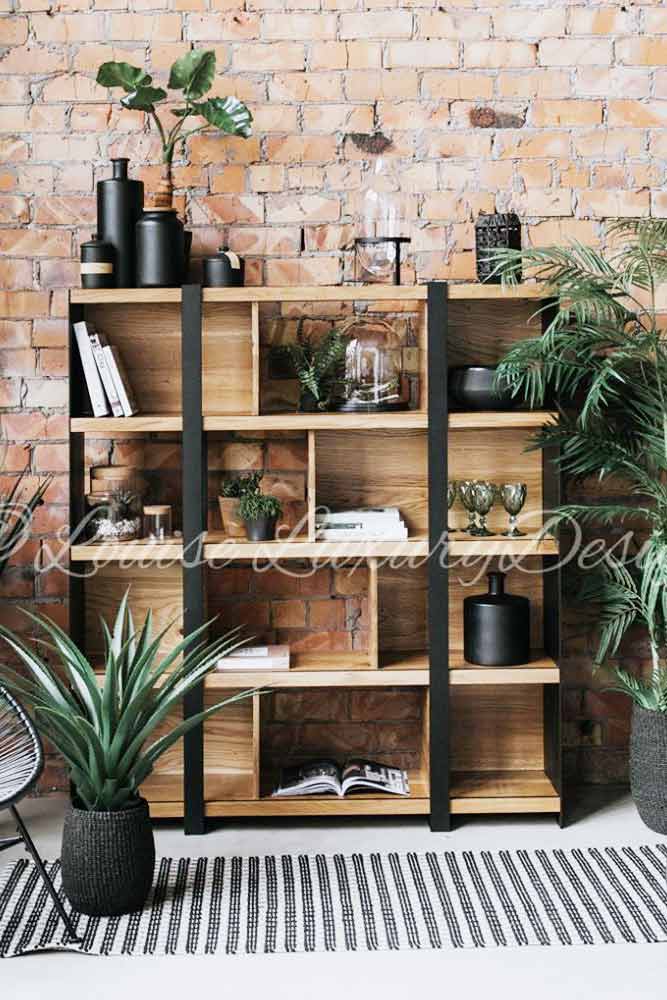 Industrial style is all about ravishing, surprising combinations of wood, metal, and plants. A couple of centuries ago, such a style would be called primitive or outrageous. Today, it's one of the most desirable patterns for home decor of all time. Well, not for no reason: all elements form an absolutely harmonic composition. When choosing a bookcase, don't forget about two simple rules: metal finish, wooden units.
Source: louiseluxurydesign via Instagram

Chair Bookcase Design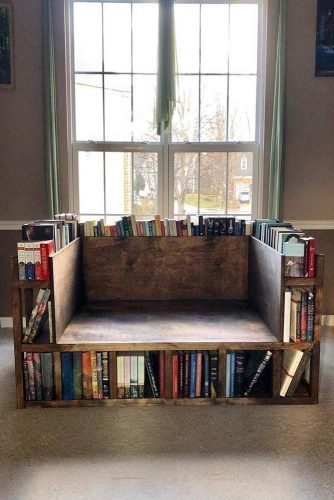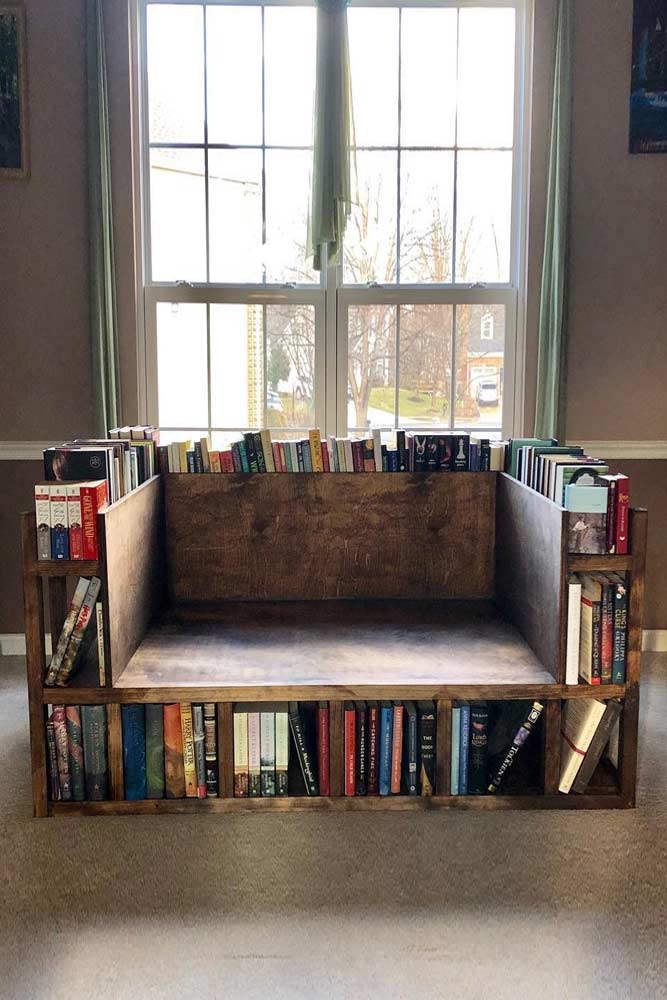 Another mind-blowing idea of optimizing the space in your apartment. All in all, when you're about to lay on the couch, relax, and read a fascinating book, it's so amazing when it's literally at your fingertips. Home is the place where your heart is. Well, we bet that if this place has a chair where you keep your favorite books, it will definitely become the heard of your home.
A bookcase is an irreplaceable detail of home design not only for its main function of storing stuff but also for its role in the design ensemble. And today's ideas are living proof for the importance of choosing the right bookcase arrangement. Also, they're a real source of inspiration, as every single pic is an example of the latest home decor choice. Now, have a look around: it's it time to freshen things up in your place?