By:

Glaminati Media

| Updated:

06/17/2019
Boat Bookcase Idea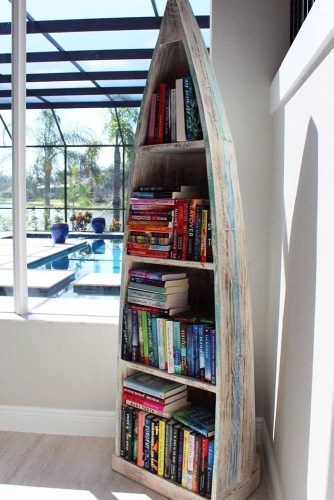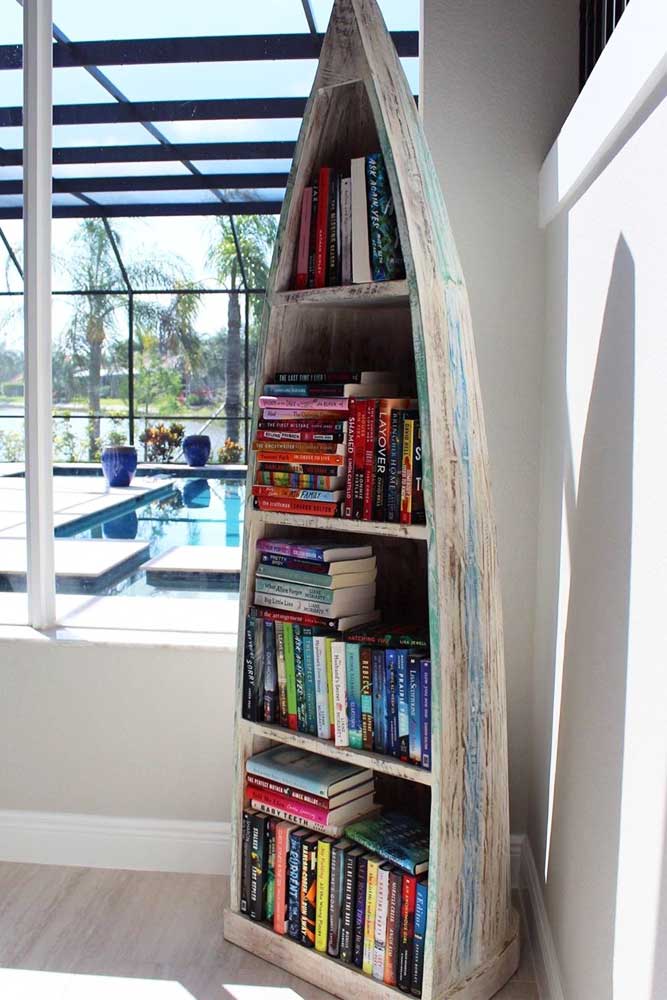 Let's start by changing the common image of a wooden bookcase. This idea is here to show that decorations in Nautical style can be not only creatively customized but also budget friendly. If you live near the coast or simply have a canoe that is out of use for a long time, you can turn it into a creative furniture detail of your place. Paint the scratches with color that matches the main shade of the interior or leave it as it is: fake-old furniture never loses its charm.
Source: givemeallthebooks via Instagram

Ladder Bookcase Design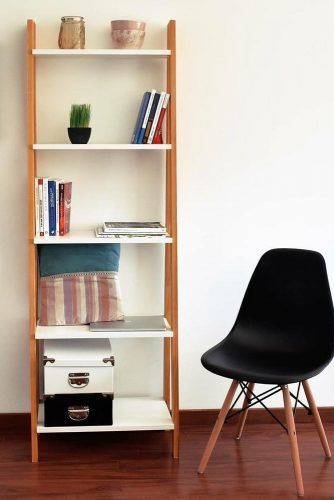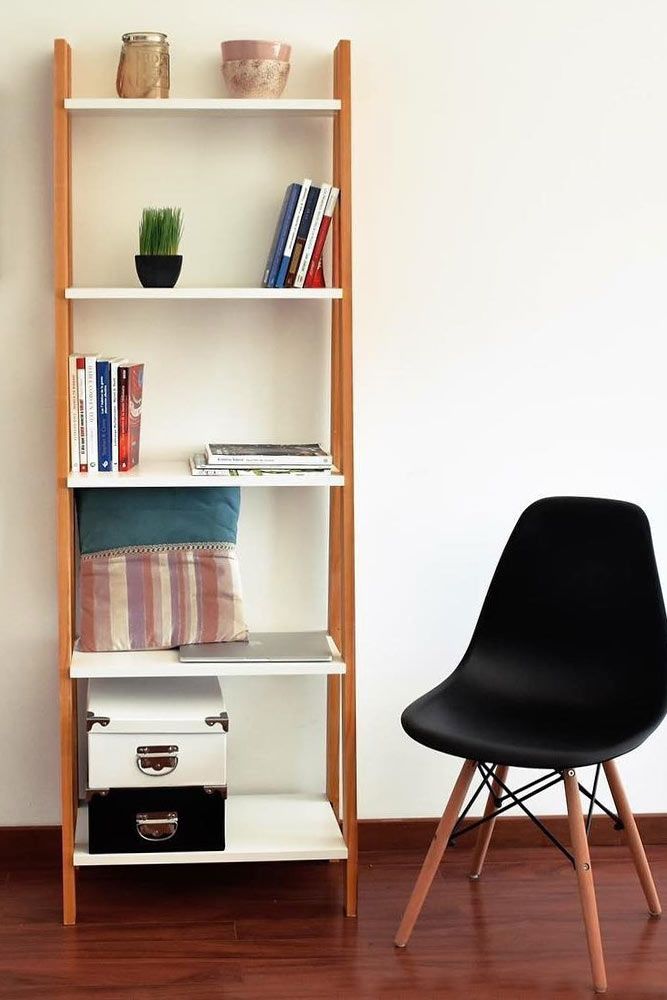 Ladder bookcases always come as pretty convenient options to organize the space in a minimalist-inspired apartment. Since it's no secret that every home has its oddly empty spaces, a wood ladder bookcase with metallic shelving units would be a nice way to sort things out. To add a visual rhythm, alternate your books with small plants and simple decorations.
Source: likemuebles via Instagram

Modern Wood Bookcase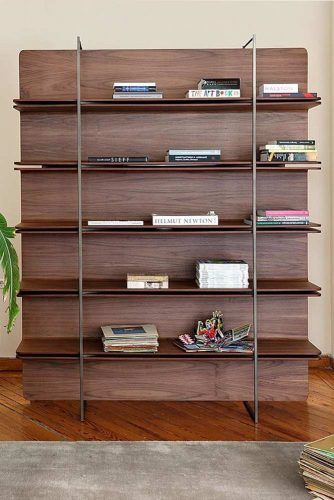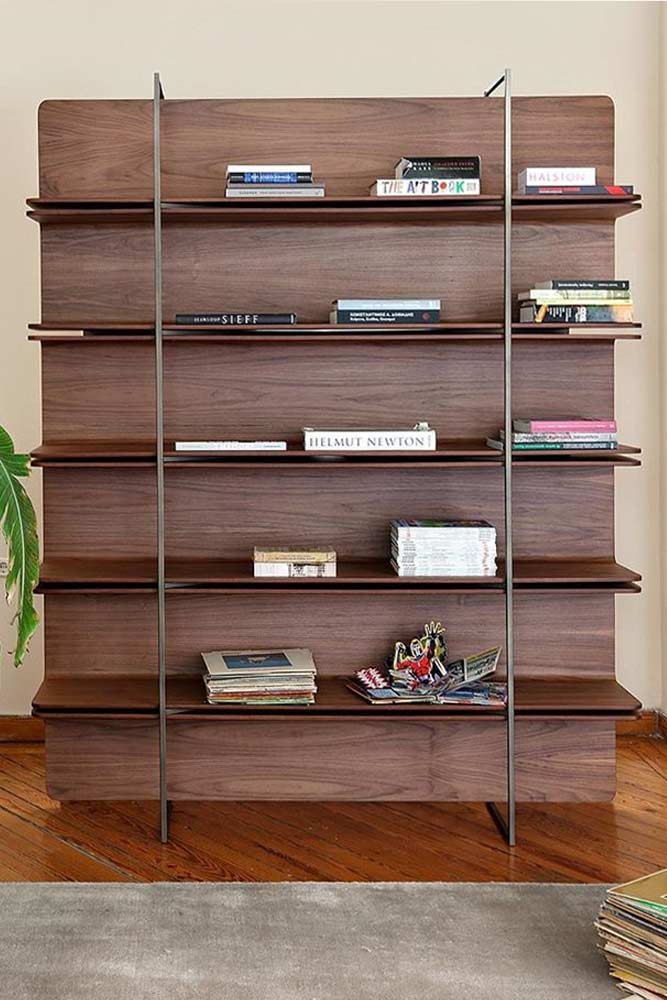 Simplicity meets practicality. In urban modern designs that take lofts as a basis, keeping the room visually big and functional are the very first aims. And a massive, firm, yet minimalist modern bookcase is the detail that can do the trick. The point is to let an eye rest with a minimum of objects, instead of not piling it up with all the books you have.
Source: al2_official via Instagram

Bookсase With Glass Door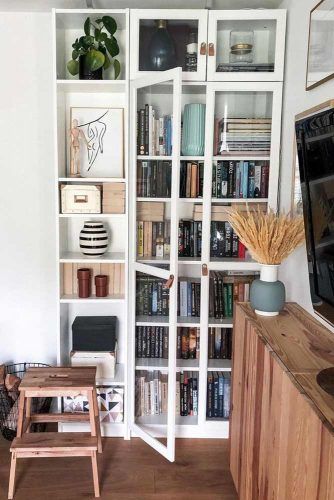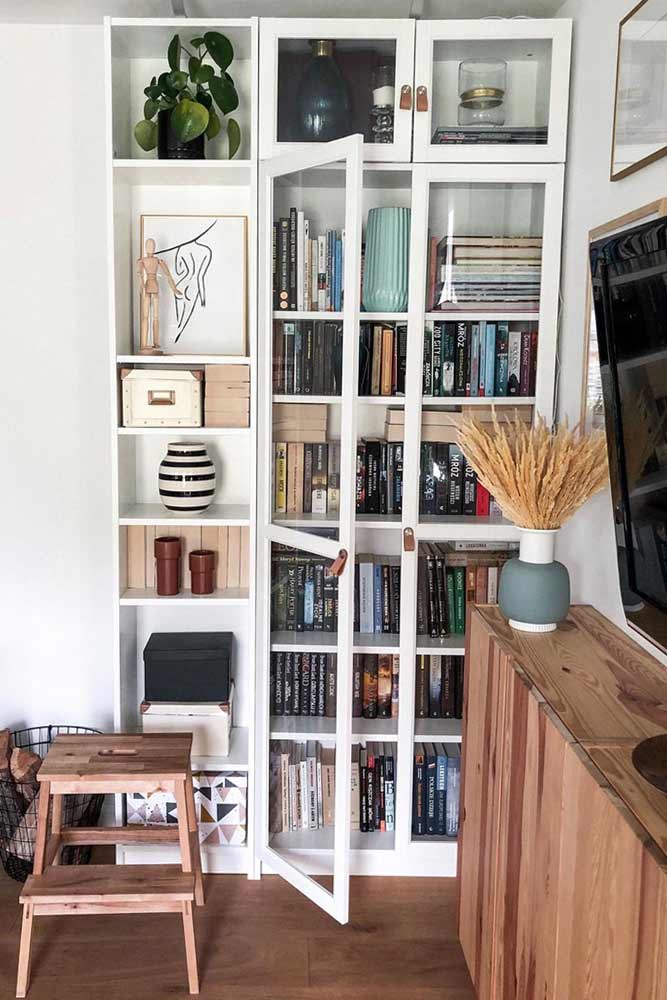 A bookcase with glass doors is probably the most versatile option. It comes in different colors and finishes to fit all designs while the glass door stands as a classic element that goes universally well with anything from rustic to rococo. Needless to say, it's a nice idea to showcase your aesthetic, music, and art taste: apart from books, you can store paintings and CDs in there. In other words, such a bookshelf design can be a reflection of who you are.
Asymmetrical Bookcase Design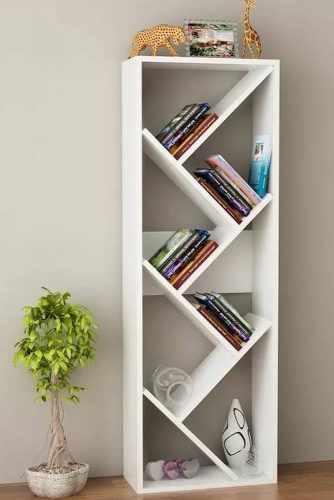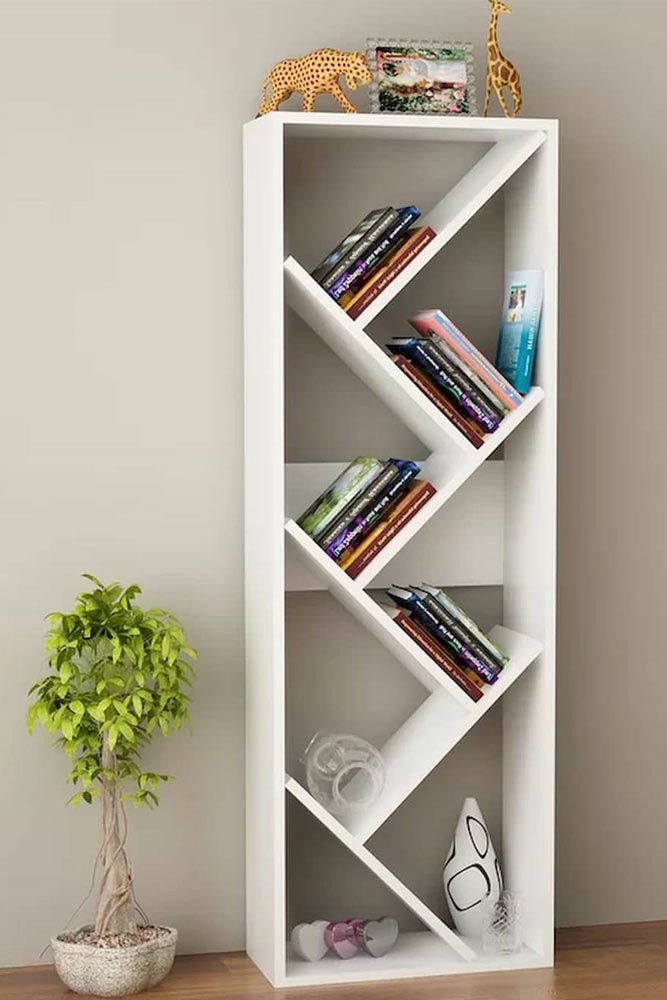 Nothing adds more interest to an apartment than a touch of imbalance. Of course, it won't come out right with such styles as traditional and mid-century. But, if it's about a clean-lined Scandinavian or industrial design, it would be a classy way of keeping your favorite things in sight.
Source: dekoroman_mebel via Instagram

Vintage Metal Bookcase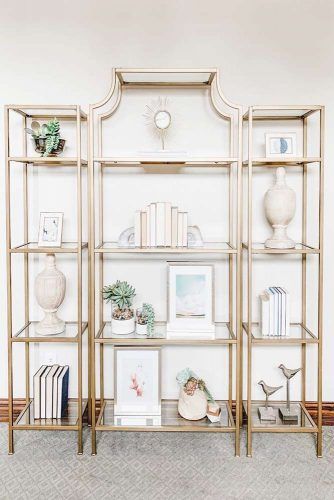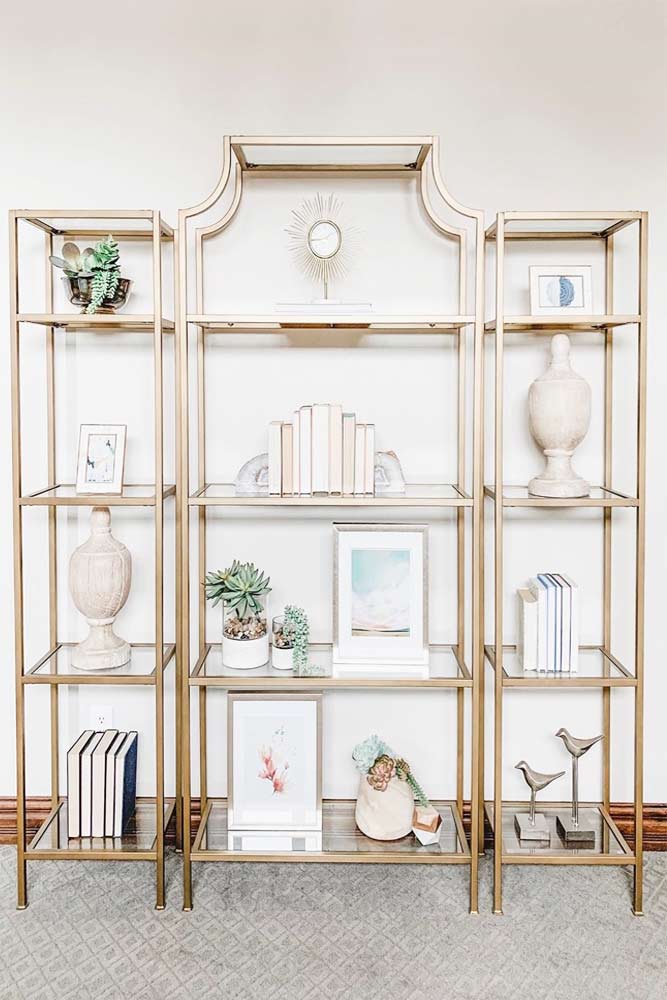 If your home is designed in the style of Shabby Chic that embraces sophisticated vintage elements with simple, neutral home interior, then a metal bookcase like this is a must. Not only is it very spacious but also extremely elegant and restrained. And it goes without saying that pastel candles, framed pictures, and cute figurines will be the best items to store in such a masterpiece.