By:

Glaminati Media

| Updated:

06/27/2019
Party Themes
Chanel 50th Birthday Party Ideas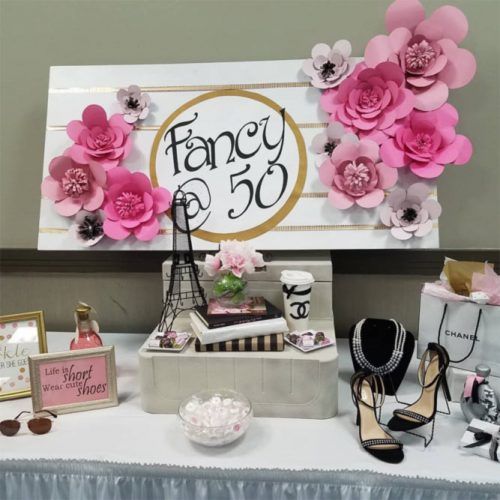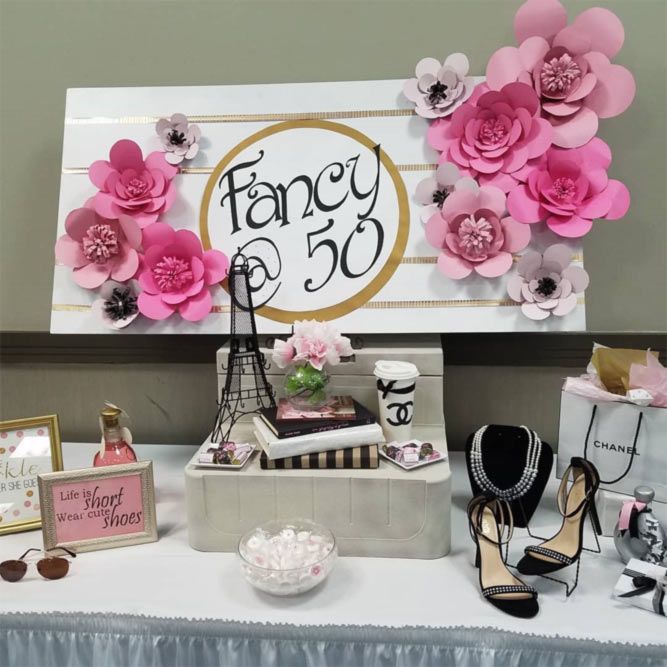 Many 50th birthday party ideas can be given a try to. However, we think that a fashionable accent is precisely what a woman who is turning 50 needs. Chanel-inspired details and phrases are what you need to involve. With a party theme like that any lady will be more than happy and excited to meet her 50's!
Source: designzbyhisgrace via Instagram

Tropical Happy Birthday Party Theme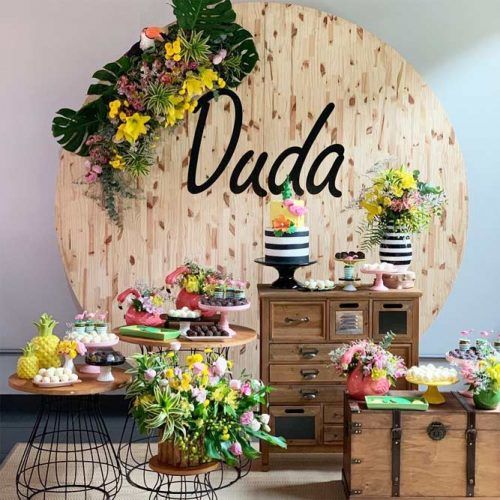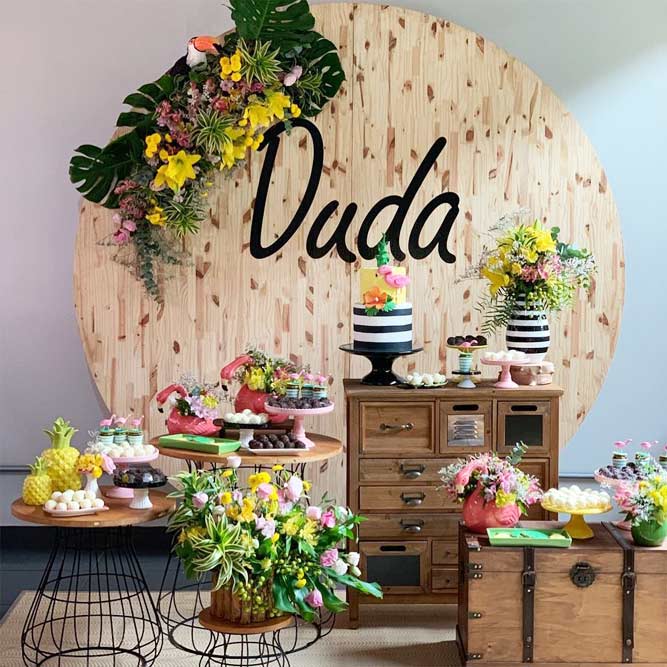 Those who can't go on vacation – why not to bring the vacation in on your birthday? In case you think that it is close to impossible, we beg to differ. All you need is a suitable list of party themes. A tropical theme will represent that exotic vibe that will take you far away while staying at home.
Source: mimochic via Instagram

Mermaid Birthday Party Theme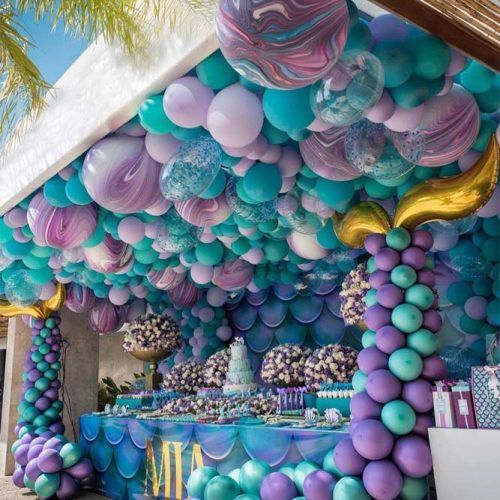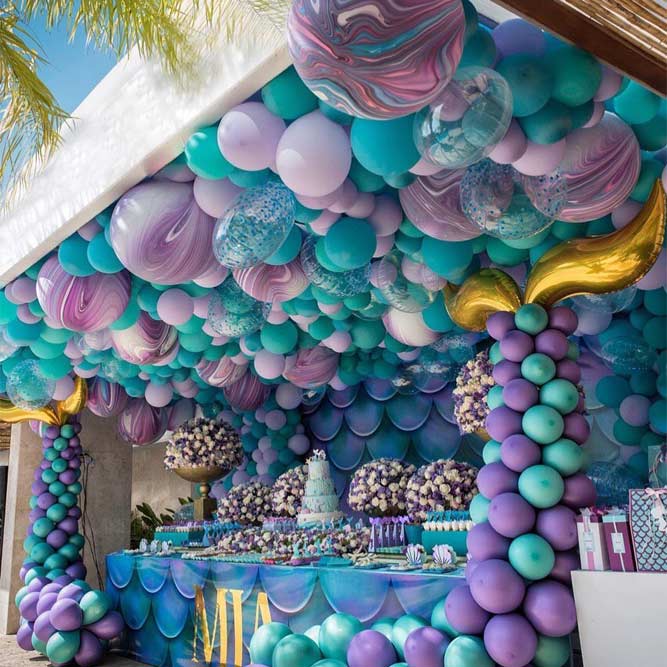 Whether you are in search of teen birthday party ideas or adult ones, we are sure that both will appreciate a mermaid theme. There is nothing better in this life than to escape from reality for a while. Birthday is one occasion that allows you to go to a fantasy world at least for a while.
Source: jrambientes via Instagram

Black Minimalistic Theme For Birthday Party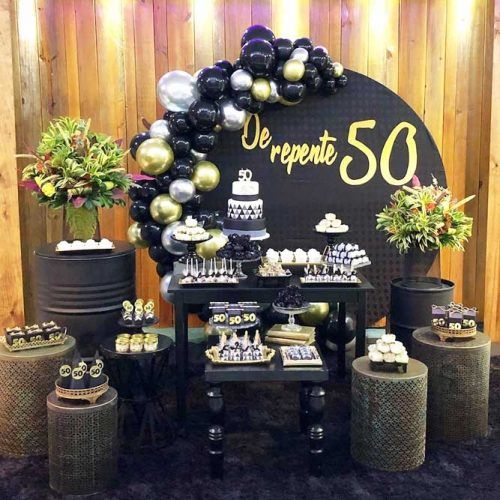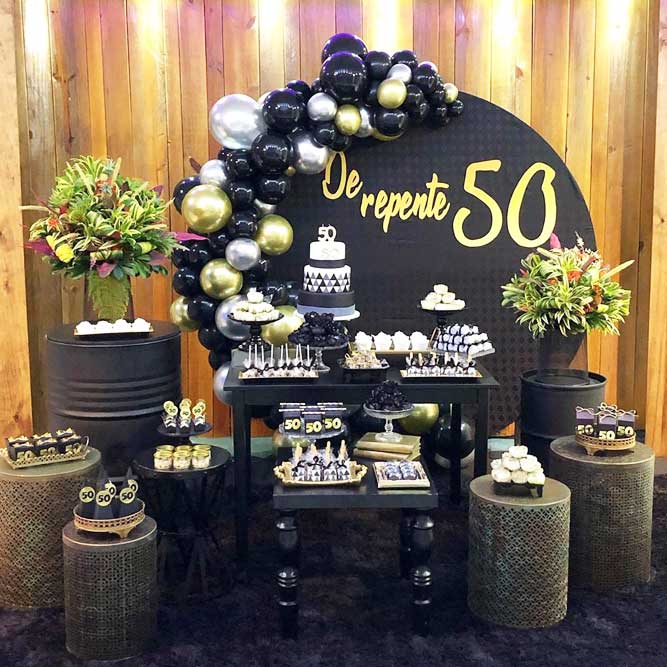 Very often, adult birthday party ideas require that reserved and elegant approach. If that is your case, then this is precisely what you need. Such a black minimalistic theme will add that tasteful charm necessary for any 50's birthday party.
Source: yh.baloes via Instagram

Party Theme In Pink Color With Flowers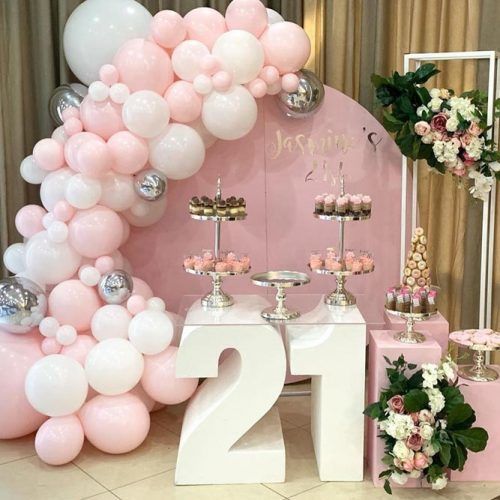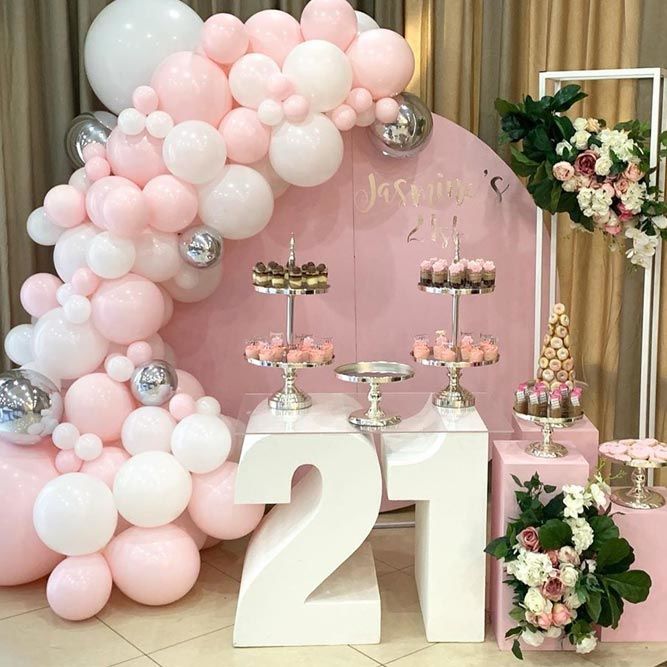 When you turn 21 – your life just starts to bloom. That is why it is so essential to emphasize that fact. Choose bright and flourishing birthday decoration ideas. Tasty cupcakes, pink balloons, and lots of flowers fit in the occasion perfectly.
Source: styled_by_emilia via Instagram