By:

Glaminati Media

| Updated:

06/26/2019
Romantic Walk
Source: maksmaaksphoto via Instagram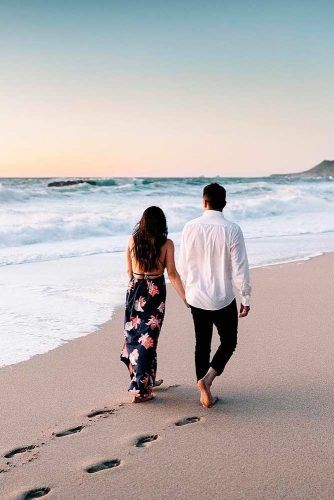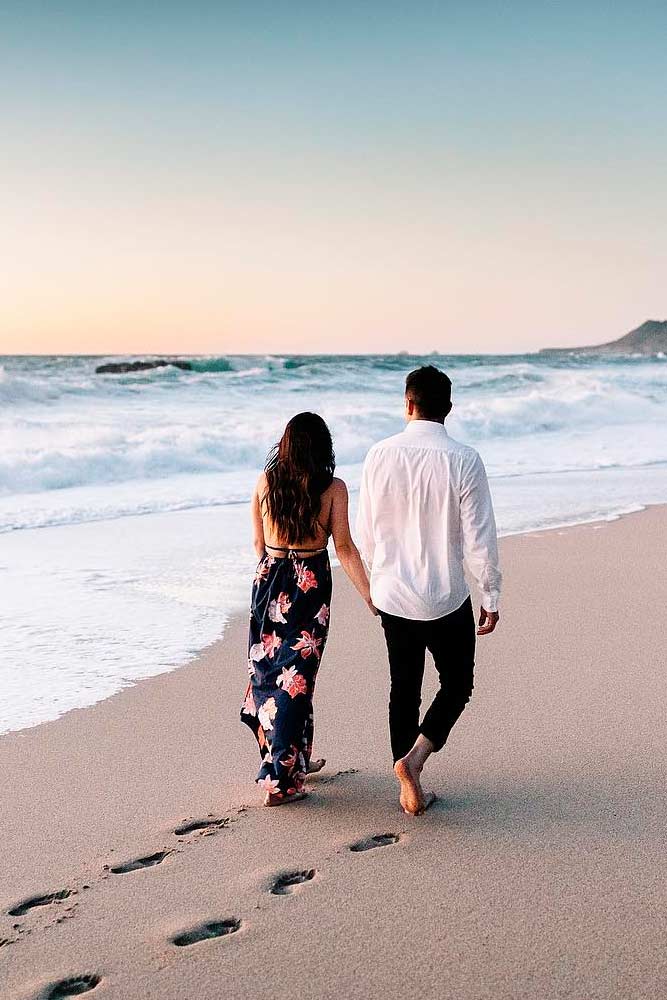 What can be more romantic than an empty beach and an endless ocean in front of you to show off your feelings as well as happiness? Besides, the flawless canvas ahead can be that defining element of your journey together
Rain Of Rose Petals
Source: maksmaaksphoto via Instagram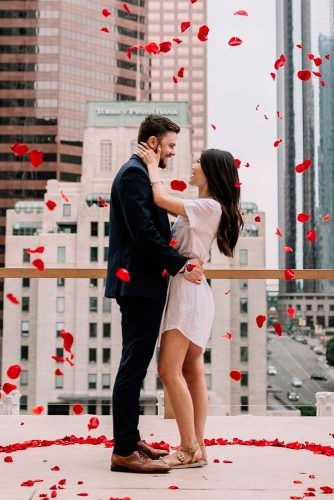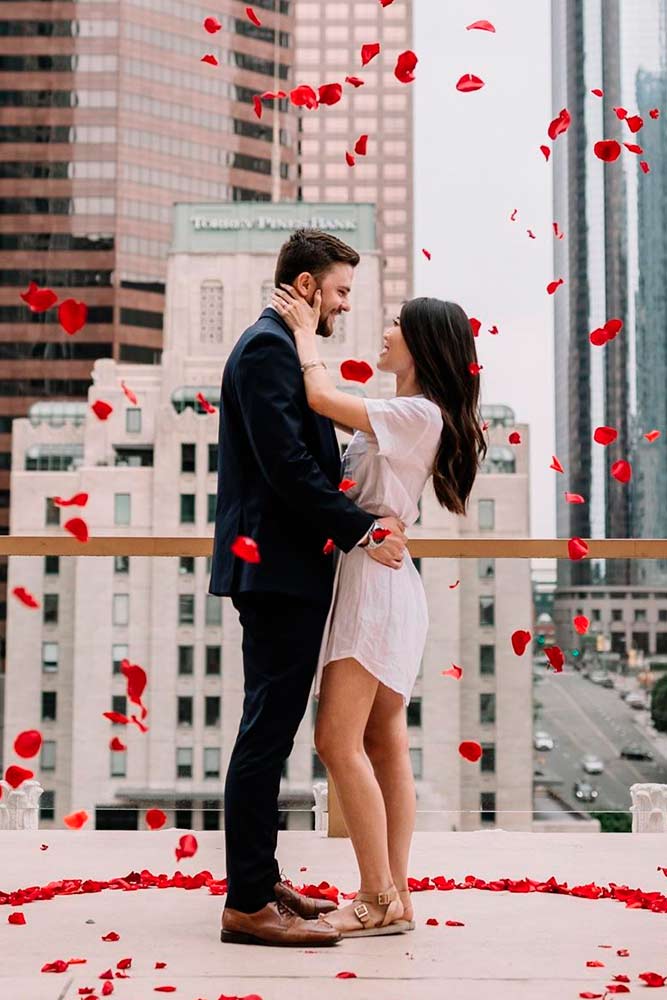 Red roses symbolize eternal and passionate love. That is why standing in the rain of rose petals is one of the best ways to memorize your feelings forever!
Lift Up For More Fun
Source: toniechristine via Instagram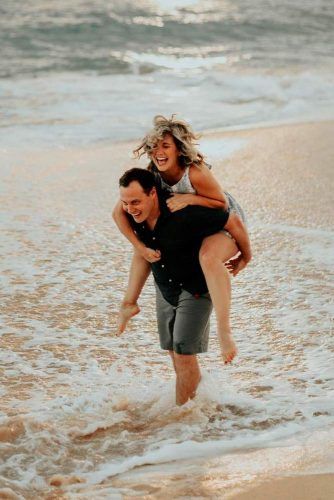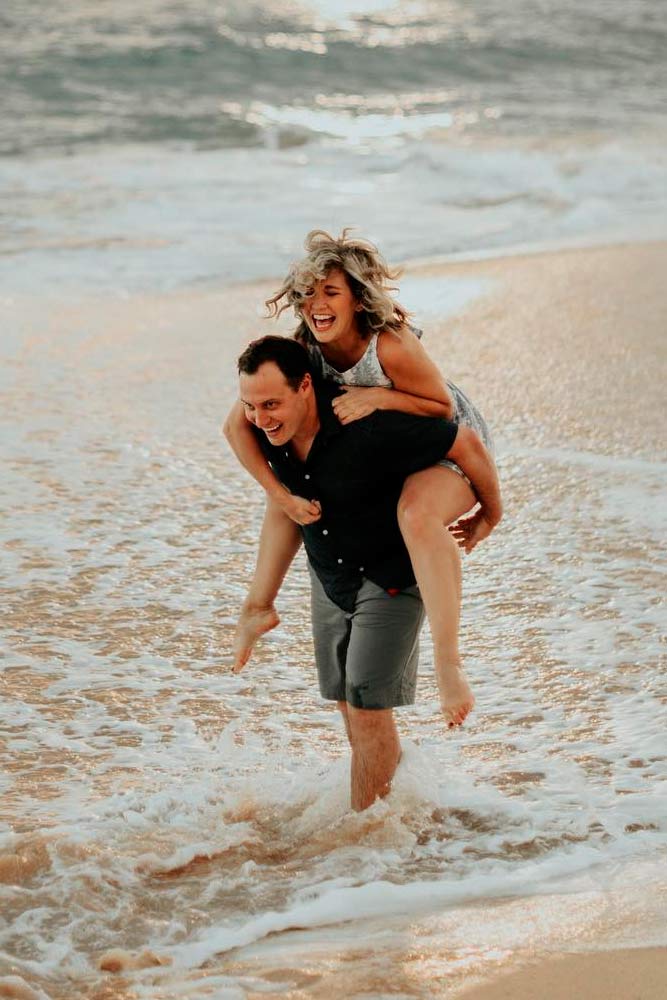 If being too serious or over the edge romantic on your engagement photos is not your cup of tea – show the real you! Like to have fun together? Show it off to the photographer!
Gentle Kiss On The Forehead
Source: maksmaaksphoto via Instagram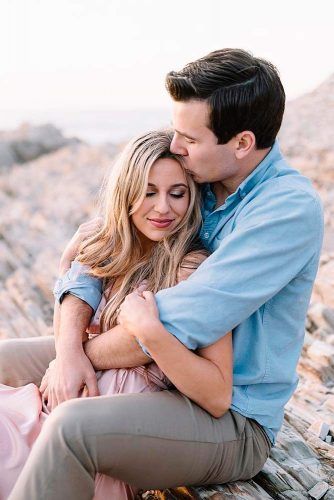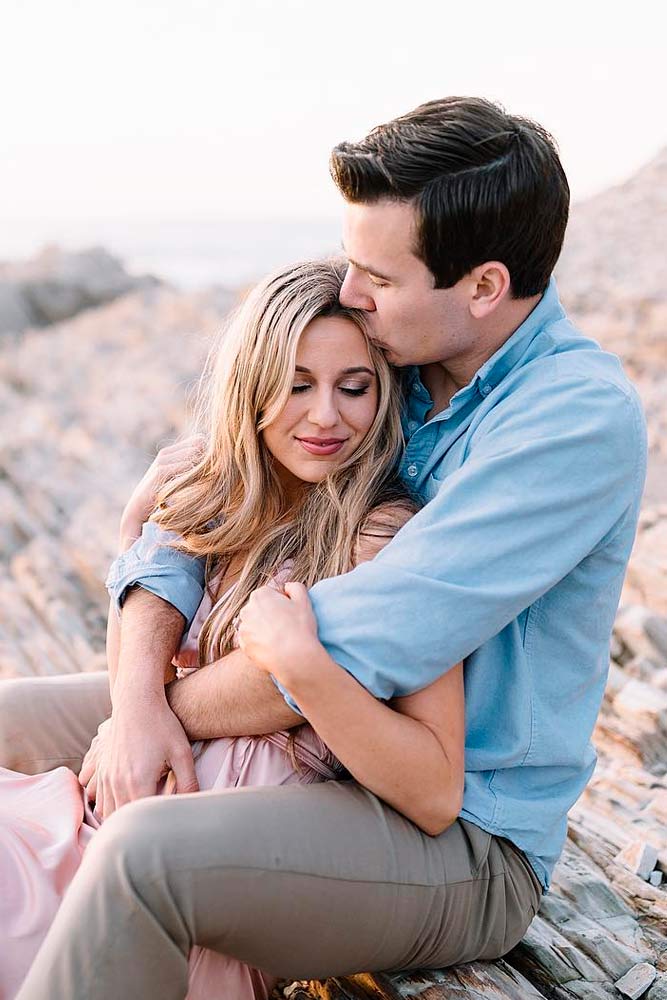 Love is many things, and gentleness is one of them. Do not be afraid to look vulnerable when you are close to each other.
'Follow me!'
Source: julesjetsets via Instagram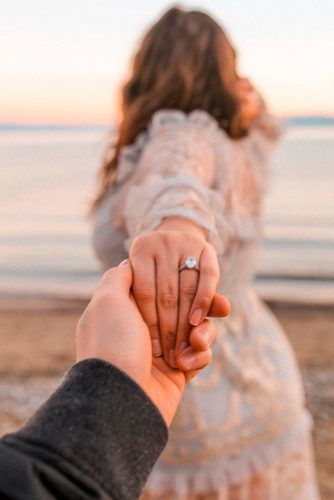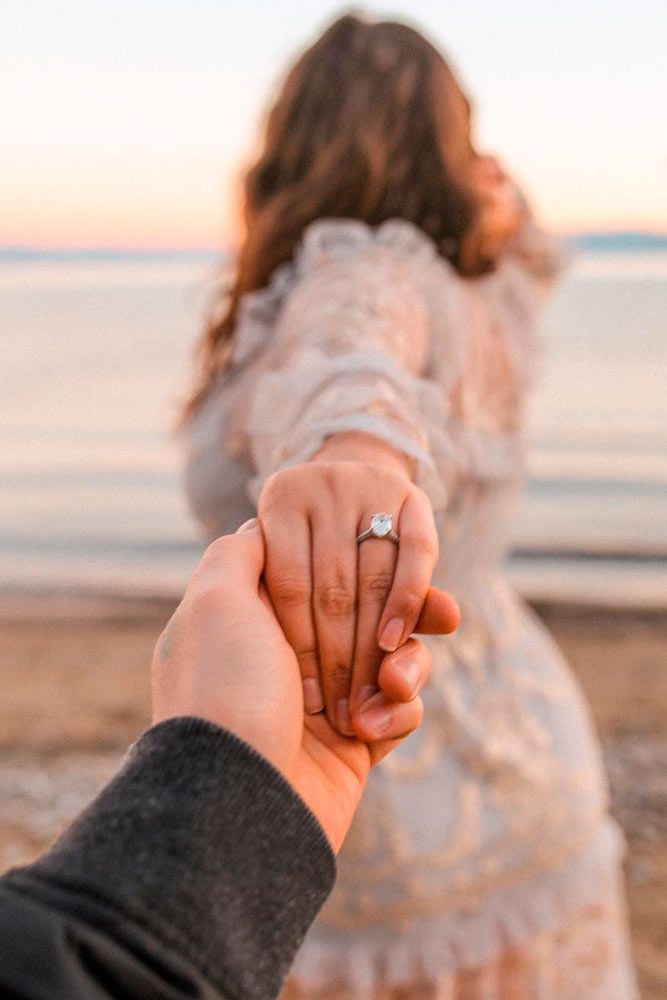 The best way to kill two birds with one stone is to take a 'Follow Me!' photo. You can show your beautiful ring as well as your intention to follow each other, no matter where life takes you.
Lovely Dancing Any Time
Source: lukaspiatekphotography via Instagram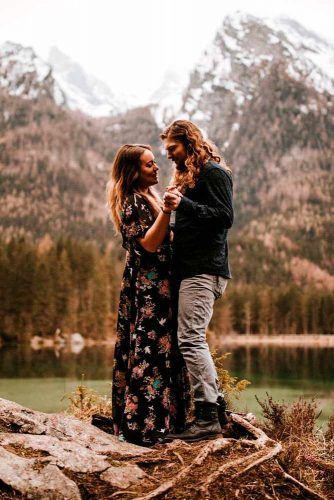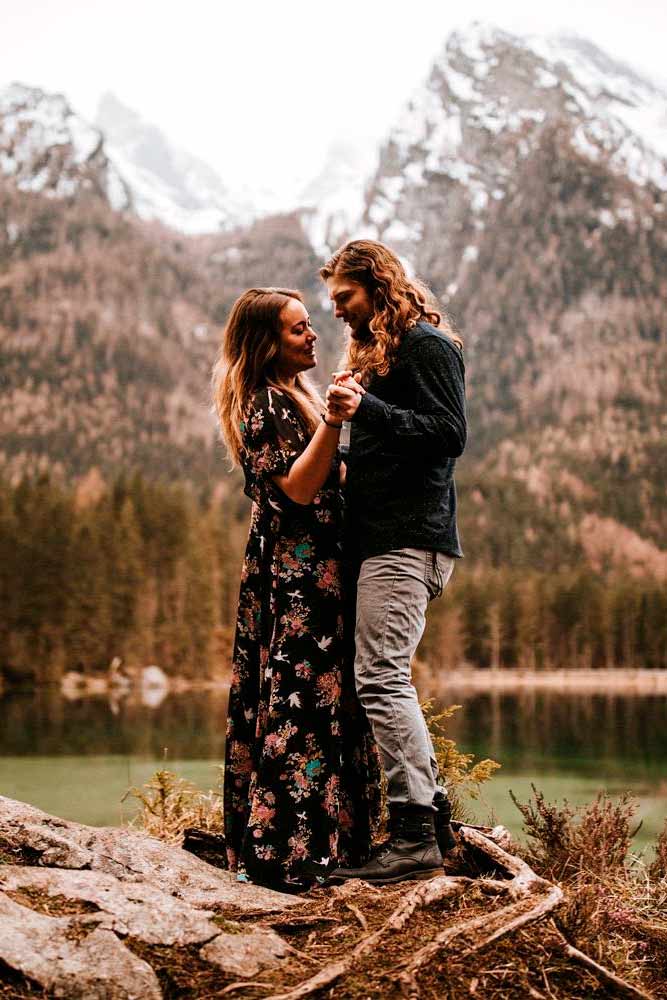 Your engagement photo should not only represent your passion for each other but also the things that you like to do together. If you like dancing and hiking – combine the two!
Main photo Alisa.belochkina