By:

Glaminati Media

| Updated:

06/16/2017
Drink Cayenne Pepper in Lemon Juice Three Times a Day
Your body starts detoxing on the inside. A great way to reduce the appearance of cellulite is to drink a mixture of cayenne pepper and freshly squeezed lemon juice. Drink this three times a day to help get rid of cellulite.
Dry Brush Your Skin before You Shower
Dry brushing your skin can make your skin soft and glowing. By dry brushing your skin daily it will help improve lymphatic flow while rejuvenating your skin cells. Simply purchase a skin brush with a long handle and natural bristles so you can easily reach every part of our body. Before you shower, brush your entire body with circular strokes. Then shower as you would normally and apply coconut oil to your skin. Coconut oil is very beneficial in reducing the cellulite.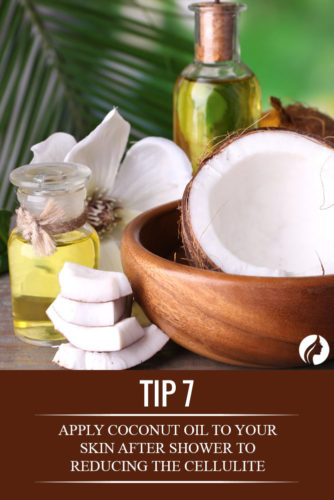 Make a Homemade Coffee Scrub
Coffee is not only mentally stimulating, but it can also improve the blood flow of your skin if you apply it topically. Coffee scrubs are easy and inexpensive and can help eliminate cellulite.
When you are emptying your coffee filter in the morning, set aside the coffee grounds in a jar or plastic bag and set it in your bathroom for the next time you shower.
As soon as you step into the shower (after dry brushing your skin for added effects), message your legs and other problems areas with the coffee grounds and let them sit for a few minutes. Rinse off, shower as usual and then apply coconut oil to your skin.
Another homemade coffee scrub consists of coffee grounds, cucumber juice and raw honey. Mix cucumber juice, raw honey and ground coffee to form a thick paste. Apply this to your problem areas and let it sit for thirty minutes before you shower.
Eat a Spoonful of Coconut Oil in the Morning
Coconut Oil is also rich in healthy fats. It increases your metabolism and can help reduce cellulite. It also reduces hunger and strengthens your skin naturally. However, it is high in calories so you want to only take one to two spoonfuls a day at the most.
Massage with Juniper Oil and Olive Oil Three Times a Week
Massaging your skin improves circulation and can greatly help in reducing cellulite. You can make massage oil out of olive oil and juniper essential oil. Mix one drop of juniper for every two tbsp of olive oil and massage gently into the affected areas several times a week.
Kick up Your Exercise Routine
Exercise, along with proper diet, is the healthiest and most effective way to get rid of cellulite. You can find exercises that target the specific areas, such as lunges for legs, etc. Cardio is always beneficial in helping to reduce cellulite but you should also incorporate weight training to help tone up your skin.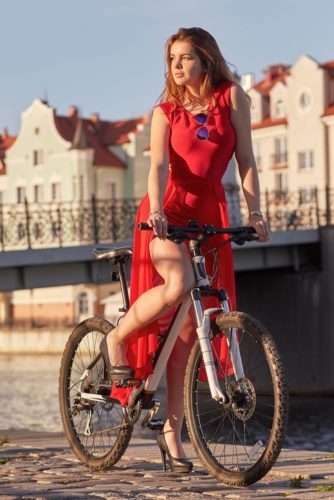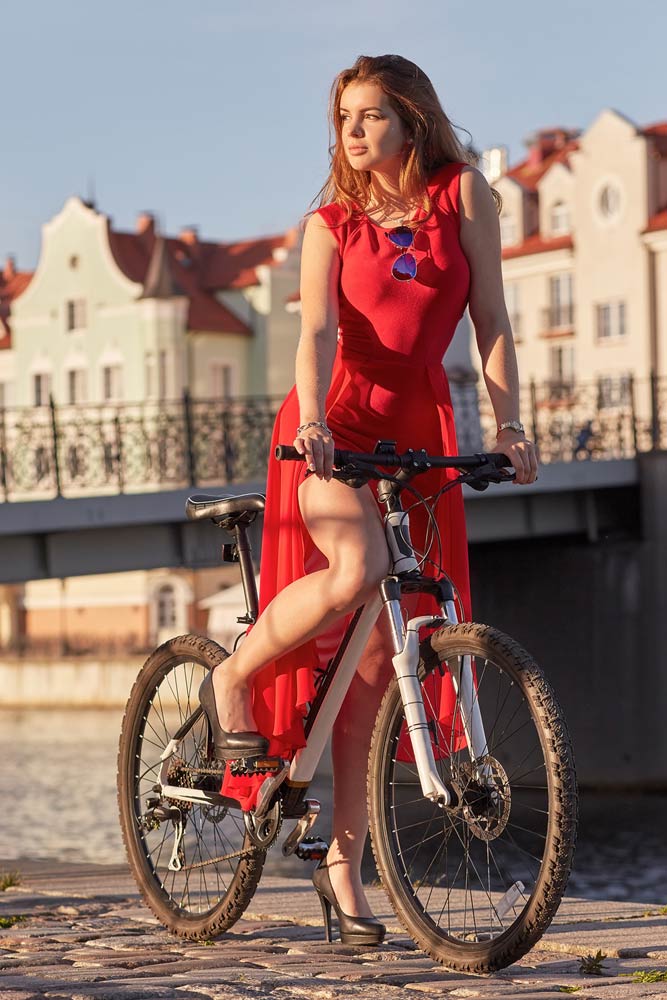 Simply walking briskly every day is a great way to get rid of cellulite. If you are trapped at a desk all day for work, it is crucial that you get up and move around. Walk on your lunch break. Walk to work. Take the stairs instead of the elevator.
Exercise is critical to get rid of cellulite. Toning up your body will make you feel healthier and more energies and firm up your skin, thus reducing the appearance of cellulite on your body.