By:

Glaminati Media

| Updated:

06/16/2017
Luscious Lips
Moisturize! We all want soft, kissable lips, but they always seem to be dry and chapped, disregarding the season. A simple way to moisturize your lips is to apply a thin layer of almond oil before going to bed.
Brighter Smile
Whiten Your Teeth! A surefire way to get whiter teeth is to dip your toothbrush in baking soda after you brush your teeth before going to bed. You can also use this treatment during the day, but you have to wait an hour before drinking or eating. Thus, it's much easier to do this at bedtime so that your teeth could whiten while you are sleeping. But this is not something you should do every night, just one or two times a week. Otherwise, it can damage your teeth permanently.
Healthy Hands & Feet
1. Soften Your Cuticles
Manicures can make your nails look great, but your cuticles can get cracked and damaged. Simply massage a little coconut oil into your cuticles before going to sleep. It will help repair your cuticles and strengthen your nails, as well.
2. Prevent Cracked, Dry Feet
We tend to ignore our feet until it's time to don those flip flops or sandals. We need to take care of our feet year-round. An easy way to heal cracked, dry feet is to apply some Vaseline or some other thick moisturizing cream on your feet and put on cotton socks to ensure the moisturizer adheres to your skin. Your feet will thank you for this simple healthy skin tip.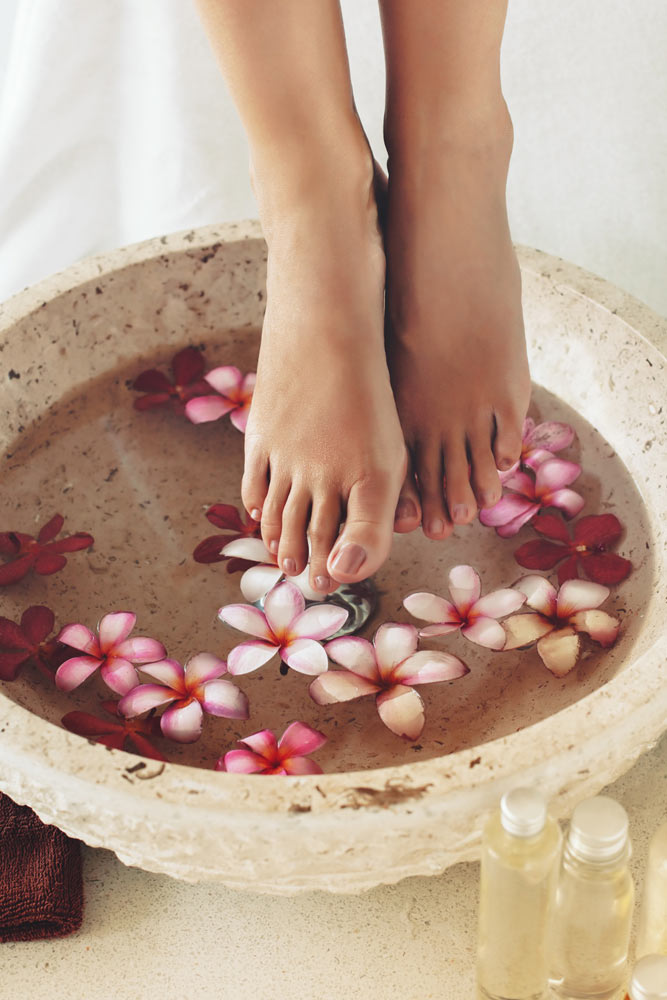 3. Moisturize Your Hands
We put our hands through a lot during the day, so they can easily feel dry. Here is a simple trick to soften your hands at night for you to awake with softer, healthier hands. Exfoliate your hands with a simple homemade scrub of olive oil and brown sugar. Then use Vitamin E oil to massage your hands and put on a pair of gloves while you are asleep.
Silky, Shiny Hair
1. Prevent Breakage
Sleeping on a silk or satin pillowcase will help prevent both breakage and frizzy hair. As a bonus, silk or satin pillowcases are also better for your skin. Besides, they don't cause friction and can help prevent wrinkles.
2. Treat Split Ends
Simply apply some Aloe Vera gel to your split ends before going to sleep, and your hair will feel soft and manageable when you awake the next morning.